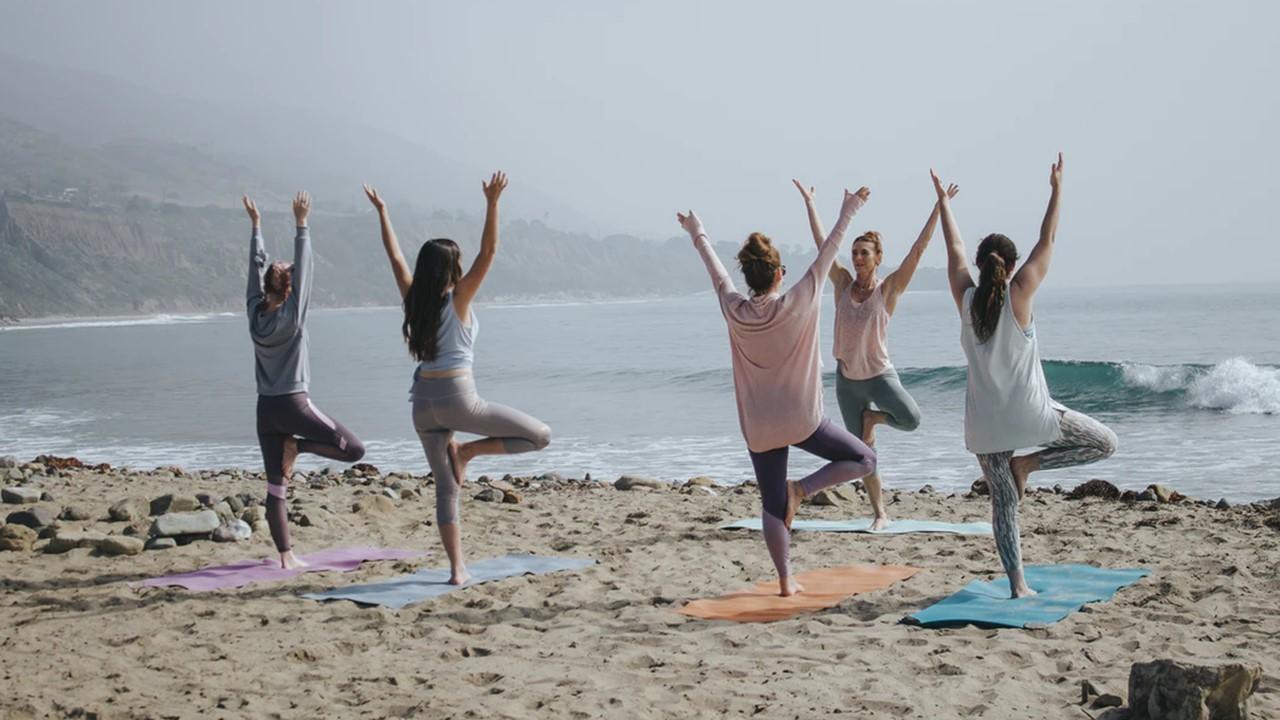 Can Lululemon Stock Sustain Its Strong Run?
By Sirisha Bhogaraju

Jun. 2 2020, Published 9:26 a.m. ET
So far, Lululemon Athletica (NASDAQ:LULU) stock has risen 29.5% in 2020. The stock has outperformed its major peers and the broader market. As at the end of May, Nike (NYSE:NKE), Under Armour (NYSE:UAA), and Columbia Sportswear stocks were down 2.7%, 59.5%, and 27.1%, respectively. Meanwhile, the S&P 500 has declined 5.8%, while Dow Jones has fallen 11.1%.
Lululemon has gained popularity as a premium athletic apparel brand. The company delivered strong results in fiscal 2019, which ended on February 2. However, the first quarter of fiscal 2020 will likely be impacted by store closures amid the COVID-19 outbreak.
Article continues below advertisement
COVID-19 impacts Lululemon's growth streak
Lululemon announced the temporary closure of its stores in North America and Europe on March 16. In March, the company also closed its stores in Malaysia and New Zealand. Lululemon closed its retail locations in Mainland China in February but reopened them in March.
On May 21, the company announced that it has reopened over 150 stores in North America, Europe, Asia, New Zealand, and Australia. The company also disclosed its plans to open about 200 additional stores over the next two weeks. As at the beginning of February, the company operated 491 stores.
Lululemon's revenue grew 21% to $3.98 billion in fiscal 2019. An 18% growth in sales from company-operated stores and a 32% rise in direct-to-consumer (sales through e-commerce sites and mobile apps) revenue boosted the top-line growth.
The company's e-commerce business continued amid the COVID-19 pandemic. However, e-commerce sales wouldn't offset the impact of the loss of sales from stores. In fiscal 2019, the company's direct-to-consumer business accounted for about 29% of the overall revenue, while 63% of the revenue was generated from company-operated stores. Meanwhile, the net revenue generated from other sources contributed to the remaining 8% of the fiscal 2019 revenue.
Article continues below advertisement
Lululemon intends to announce its results for the first quarter of fiscal 2020 on June 11. Analysts expect the company's first-quarter revenue to decline by 14.1% to $672.3 million. For fiscal 2020, analysts expect the company's revenue to rise 1.1% to $4.02 billion. Wall Street expects Lululemon's first-quarter adjusted EPS to fall about 68% to $0.24. Meanwhile, Wall Street expects the fiscal 2020 EPS to decline by about 11% to $4.37.
Analysts' ratings
Currently, 23 out of 34 analysts have a "buy" recommendation for Lululemon stock, while 11 have a "hold" recommendation. None of the analysts have a "sell" recommendation for the stock. Several analysts think that Lululemon is better positioned compared to its peers like Under Armour, which depends on wholesale partners. Most of the wholesale partners, especially department stores, have been struggling to survive amid intense competition from Amazon.
Article continues below advertisement
In April, B. Riley upgraded Lululemon stock to "buy" from "neutral" and kept the target price unchanged at $210. Notably, B. Riley thinks that the company will benefit in the current environment. People have been exercising at home amid the stay-at-home mandates due to coronavirus. Lululemon wants to win customers by offering free online yoga, meditation, pilates, and other fitness classes.
Recently, Oppenheimer, which has an "outperform" rating for Lululemon, expressed its confidence in the company's strong brands and "technological backbone."
Lululemon continues to focus on enhancing its men's offerings, international expansion, and strengthening its digital business. In fiscal 2019, Lululemon opened 19 company-operated stores in North America, 24 in the Asia-Pacific, and eight in Europe. The company's North America business rose 20% in fiscal 2019 compared to a 32% growth in international markets.
With premium brand positioning and continued innovation, Lululemon is well-positioned to grow beyond the COVID-19 crisis. Investors will look for more updates about the sales in reopened stores when the company announces its results next week.
Meanwhile, an average 12-month target price of $236.70 shows a possible downside of 23% in the stock. On May 29, Raymond James raised its target price for the stock to $335 from $250. Today, Cowen and Company increased its target price to $311 from $280.