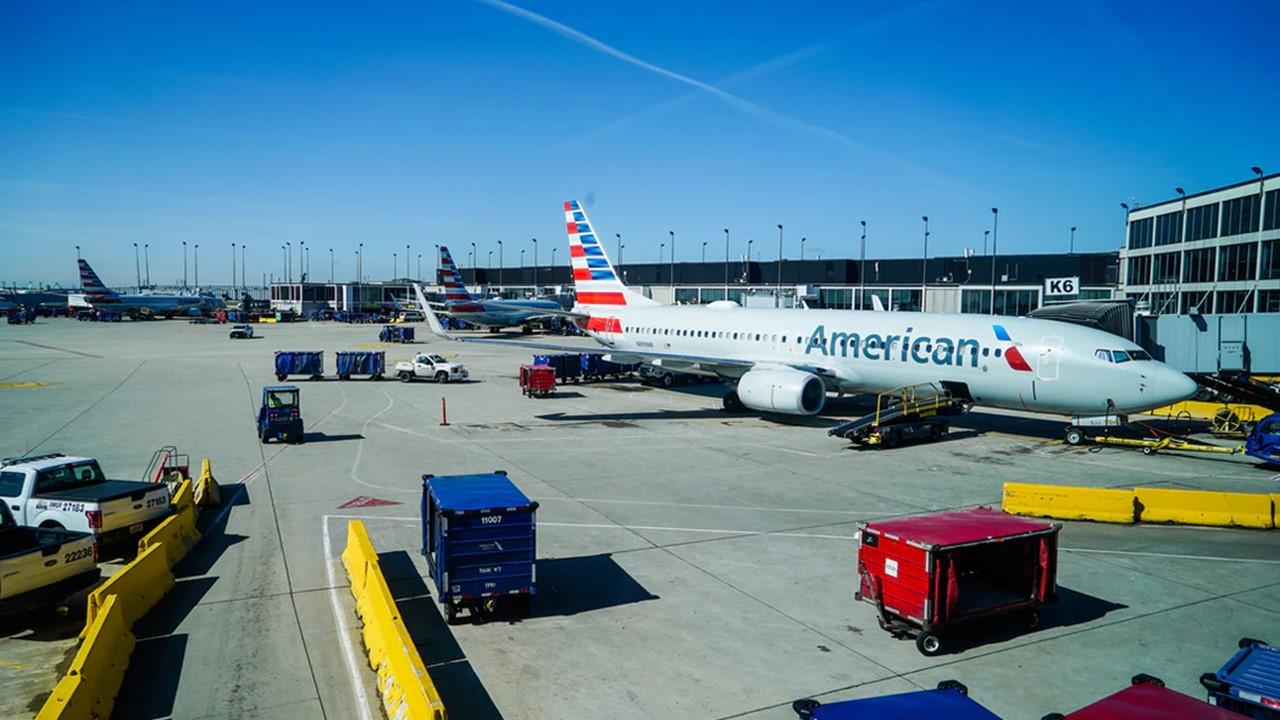 American Airlines Expects to Burn Zero Cash by End of 2020
By Sushree Mohanty

Jun. 15 2020, Published 1:09 p.m. ET
American Airlines (NASDAQ:AAL) stock rose 16.4% on June 12. The company announced that it expects to burn zero cash by the end of 2020. The optimism drove American Airlines and a few other airlines' stock prices on June 12. The COVID-19 pandemic restricted air travel, which affected the airline sector. Due to easing lockdowns in various US cities and states, domestic air travel demand is back.
Article continues below advertisement
American Airlines expects to burn zero cash
On June 12, a CNBC article discussed that American Airlines has seen an uptick in travel demand. The company has reduced its cash burn forecast from $50 million to $40 million. The airline is confident that it will burn zero cash by the end of 2020. Amid easing lockdowns, many airlines have seen a surge in demand. American Airlines saw an average of 129,000 passengers a day and its flights are 62% full as of June 8. However, the capacity is down 70% YoY (year-over-year). The numbers depict better domestic travel demand compared to May when the airline flew 85,000 travelers a day with a load factor of 47%—down 75% YoY.
In the first week of June, American Airlines stated that it expects to fly 55% of its domestic schedule in July due to the demand. Vasu Raja, the senior vice president of network strategy at American Airlines said," We're seeing a slow but steady rise in domestic demand. After a careful review of the data, we've built a July schedule to match."
United Airlines (NYSE:UAL) will likely fly 25% of its domestic flight schedule in July. However, international demand is still low.
Article continues below advertisement
Cost-saving initiatives
With life slowly getting back to normal despite the pandemic, airlines expect more demand in the summer. OAG sees four major airlines besides American ramping up their schedules by 27% in June compared to last month. The airlines include United Airlines, Delta Air Lines (NYSE:DAL), and Southwest Airlines (NYSE:LUV).
American Airlines took $5.8 million in payroll support from the Treasury Department as financial aid under the CARES Act after the pandemic hit. The amount includes a $4.1 billion direct grant and a $1.7 billion low-interest rate loan. The company announced in its first-quarter results that it has taken various cost-saving initiatives.
In May, American Airlines announced a reduction of 30% of its management and administrative staff, which is about 5,000 jobs. Other airlines have also taken similar initiatives to save costs amid the pandemic.
American Airlines expects its second-quarter revenue to fall 90% from a year ago. In the first quarter, the company reported a 9.5% YoY decline in its revenue to $8.5 billion. Overall, the second quarter will reveal the true impact of the coronavirus crisis on the performance. American Airlines also reported $1.1 billion or $2.65 per share from a profit of $0.52 per share in the first quarter of fiscal 2019.
Stock performance
American Airlines will likely report its second-quarter earnings next month. Analysts expect the second-quarter revenue to fall 89.4% to $1.2 billion. The airline could also report a loss of $7.79 per share compared to a profit of $1.82 in the second quarter of fiscal 2019.
The pandemic has caused havoc on the airline sector. Most airlines have lost a chunk of their stock value in 2020. American Airlines is down 41.6% year-to-date. However, with the surge in demand, the airline has gained 50.6% in June. Meanwhile, United Airlines, Delta Air Lines, and Southwest Airlines have gained 34.6%, 16.2%, and 6.6%, respectively, in June.