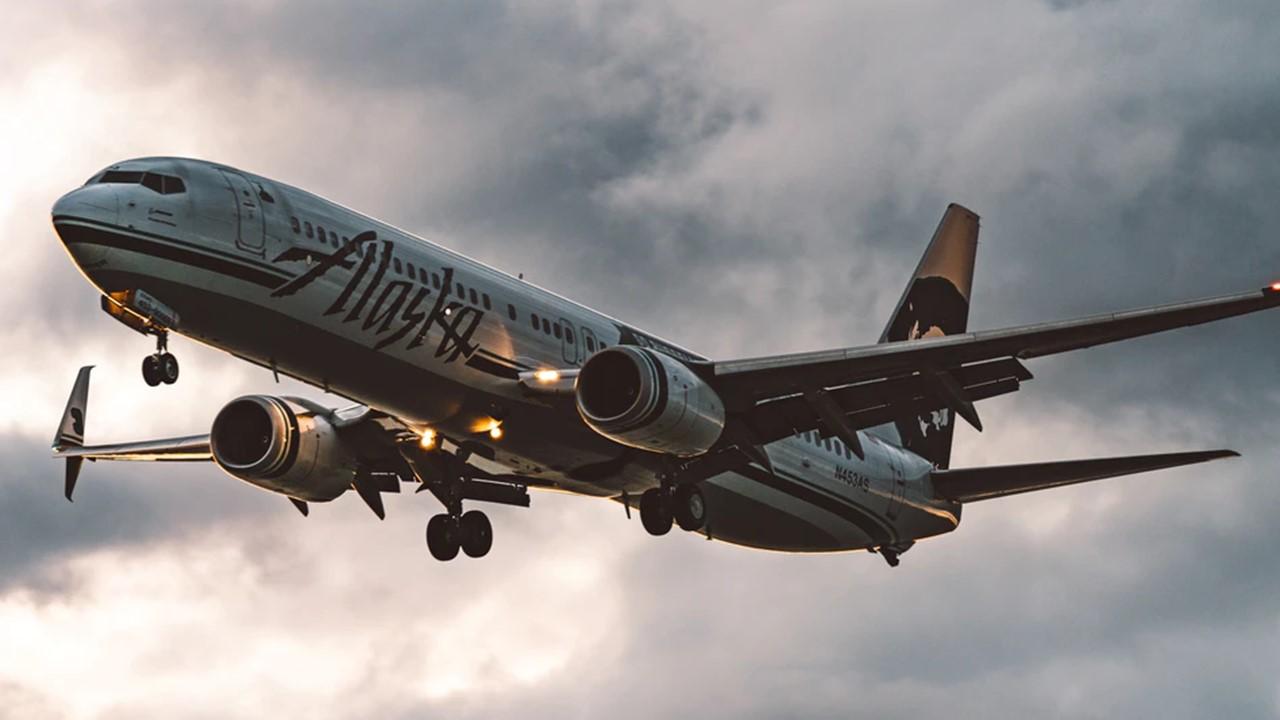 Alaska Air Will Cut Jobs to Recover from COVID-19 Losses
By Sushree Mohanty

Jun. 16 2020, Published 10:43 a.m. ET
Alaska Air (NYSE:ALK) is bearing the brunt of COVID-19 like other airlines. The airline sector got hit the hardest due to travel restrictions amid the pandemic. Most airlines reported a decline in revenue and losses during the first quarter. Many airlines had to cut jobs to save costs. Alaska Air is taking similar steps. The airline plans to even cut jobs next year. Alaska Air stock is down 44.2% year-to-date as of Monday.
Article continues below advertisement
Alaska Air prepares to cut jobs next year
Unlike bigger airlines, Alaska Air's operations are limited to domestic travel. As a result, the lockdowns and restrictions on air travel hit the company hard. The airline reported a net loss of $102 million or $0.82 per diluted share in the first quarter of fiscal 2020. Alaska Air recorded a net profit of $21 million or $0.17 per diluted share in the first quarter of fiscal 2019.
The airline plans to cut 3,000 jobs next year from its existing workforce of 23,000. On June 10, The Seattle Times discussed Alaska Air Group President Ben Minicucci's views about the current situation. He said, "Things will likely not go back to pre-COVID levels in the next 12 months." Management expects the company's size to be smaller in 2021.
Air travel demand is back again amid easing travel restrictions and lockdowns in many states. However, management said that the demand isn't enough. The company sees traffic of around 24,000 passengers per day. However, the revenue is still down 80% compared to the same period last year. Domestic travel could get better eventually. Alaska Air doesn't think that prospects will get better until next year. The company decided to layoff some of its workforce. The airline adopted many other strategies to preserve cash.
Article continues below advertisement
Cash preservation strategies
Alaska Air had $2.9 billion in cash and marketable securities as of May 4. The amount also included the PSP (Payroll Support Program) support it received under the CARES Act. The company drew $400 million from existing credit facilities along with an agreement for a $425 million 364-day term loan facility. Alaska Air also acquired an additional $50 million in secured financing in April. The airline reduced the cash burn from $400 million per month in March to $260 million in April. The company plans to reduce the cash burn to $200 million in June. Alaska Air also suspended $500 million in capital spending that was related to pre-delivery aircraft payments and non-aircraft capital projects. The airline had to negotiate payment extensions or reductions and suspend dividend payments. The company has been working to negotiate with the U.S. Treasury on the terms of $1.1 billion in federal loans.
Alaska Air's outlook
The airline plans to reduce its cash burn to zero by the end of the year, which would allow it to restabilize and plan for next year. In May, Alaska Air reported spending $5.5 million. Management thinks that it's important to reduce cash burn to survive the crisis. As demand increases, the company's 20 jets that are in storage will be serviceable in the summer. The airline estimates that the total seat capacity will be 40% higher than last year's figure in July and about 50% in August. Management also said that the model predicts revenue in the fourth quarter to be around half of what it was last year—down 20%–35% in 2021. Regarding the layoffs, the airline plans to find ways to make workforce reductions through voluntary means rather than layoffs.
American Airlines (NASDAQ:AAL) plans to burn zero cash by the end of 2020. The company reduced its cash burn forecast from $50 million to $40 million due to rising demand. American Airlines stock rose due to optimism pulling other airlines stock higher this week. To learn more, read American Airlines Expects to Burn Zero Cash by End of 2020.
In pre-market trading today at 8:19 AM ET, Alaska Air stock is up 7.9%, while American Airlines' is trading 11.2% higher. Shares of Southwest Airlines (NYSE:LUV), Delta Air Lines (NYSE:DAL), and United Airlines (NYSE:UAL) are also up 5.5%, 9.0%, and 9.6%, respectively.