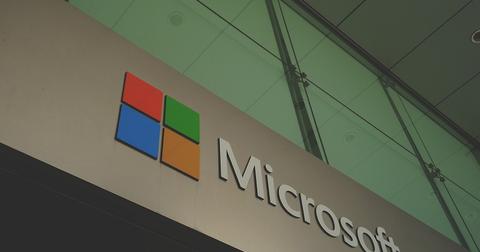 Will Microsoft Join Facebook in the Jio Investment?
By Ruchi Gupta

Updated
So far, Microsoft (NASDAQ:MSFT) stock has emerged as one of technology investors' favorite picks in 2020. The coronavirus outbreak boosted the demand for cloud computing services and remote working machines and software. In what could add another attraction to Microsoft stock, the company is discussing an investment in India's Jio Platform.
Jio is a subsidiary of Indian conglomerate Reliance Industries, which is headed by billionaire Mukesh Ambani. The company focuses on the digital services and wireless businesses. Jio has grown quickly to become India's largest wireless provider with about 400 million subscribers since its debut in 2016.
Article continues below advertisement
Jio has been in the headlines lately after raising $10 billion through five deals in just one month. Facebook kicked off the Jio deal-making with a $5.7 billion investment, which gave it a 10% stake in the business. Facebook stock has risen more than 35% since the Jio investment. US private-equity firms Silver Lake, Vista Equity, General Atlantic, and KKR have joined the deal-making. They purchased stakes ranging from 1.15% to 2.23% in Jio.
Microsoft might be next in Jio deal-making. According to the Hindustan Times, Microsoft might pay $2.0 billion for a stake of 2.5% in Jio.
Microsoft-Jio investment and IPO plans
Microsoft finished the first quarter of 2020 with over $137 billion in cash. As a result, the company shouldn't have a problem parting with $2.0 billion to purchase a stake in Jio. Facebook, which put nearly $6.0 billion in Jio, wrapped up the first quarter with $60.3 billion cash.
Investors from Facebook to KKR see Jio as an important avenue to India's booming digital sector. India's e-commerce industry, one of Jio's targets, is on course to more than double to $72 billion in 2022. Also, India's digital payments industry, another Jio target, is on track to hit $1.0 trillion in 2023 from $200 billion in 2018.