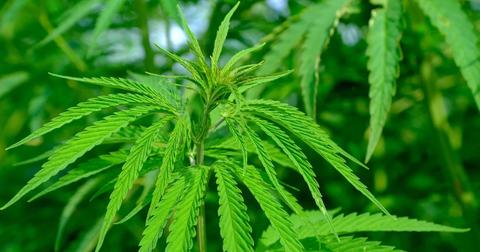 Why You Should Avoid Aurora Cannabis despite Stock Consolidation
By Rajiv Nanjapla

Updated
Last month, to meet the NYSE's listing standards and improve its liquidity, Aurora Cannabis (NYSE:ACB) announced that it would consolidate its common shares on a 12-1 basis. After receiving the necessary approvals, the company has been trading on the NYSE and the Toronto Stock Exchange at a consolidated price since May 11. However, the initiative hasn't stemmed the stock's fall. Since Monday, Aurora Cannabis has lost 24.1% of its stock value. So, should you buy the stock at these depressed levels?
Article continues below advertisement
Aurora Cannabis's mounting problems
Since the beginning of 2020, Aurora Cannabis has lost 75.2% of its stock value. The company's stock price has fallen due to declining sales, rising debt, falling cash positions, and concerns about dilution due to new equity offerings. In the first two quarters of fiscal 2020, the company's revenue declined sequentially. Aurora Cannabis scaled down its expansion plans in November last year. The company stopped the construction of its Aurora Nordic 2 facility in Denmark and Aurora Sun facility in Alberta. So, the company's top-line growth could be limited in the near term. Meanwhile, Aurora Cannabis's operating expenses are still rising. The company's operating expenses grew from 148.7 million Canadian dollars in the first quarter to 149.5 million Canadian dollars in the second quarter.
Aurora Cannabis has been continuously raising equities to meet its cash outflows. Before stock consolidation on May 11, the company had approximately 1.31 billion shares. The amount was 31.6% higher than the company's share count at the end of 2018. The increase in the number of shares outstanding will lower the EPS. So, investors are concerned about the dilution.
Article continues below advertisement
Aurora's Q3 expectations
Today, Aurora Cannabis will likely report its third-quarter earnings after the market closes. For the quarter, analysts expect the company to report revenues of 66.5 million Canadian dollars and a negative EBITDA of 39.9 million Canadian dollars. These figures represent an improvement from the second quarter. To learn more, read Aurora Cannabis to Report Q3 Earnings, Stock Falls after Split. Investors should also note that the company has reported a lower-than-expected performance in the last four quarters.
My take
As of May 13, Aurora Cannabis's enterprise value was at 4.72x analysts' 2020 sales estimate of 277.2 million Canadian dollars and at 3.19x analysts' 2021 sales estimate of 409.9 million Canadian dollars. These revenue estimates represent YoY sales growth of 11.8% in fiscal 2020 and 47.9% in fiscal 2021. Aurora Cannabis wants to scale down its expansion plan. As a result, the valuation multiples look expensive. So, investors should avoid the stock before the company's third-quarter earnings.