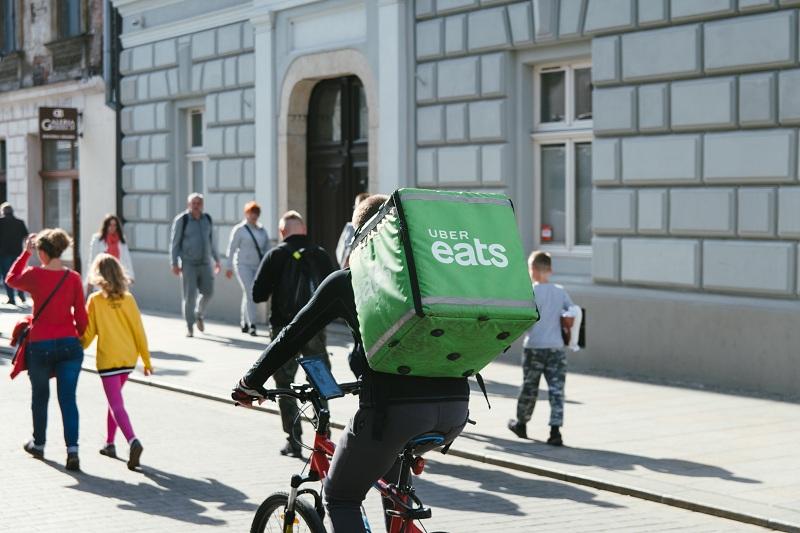 Why Uber Stock Could Benefit from Acquiring GrubHub
Uber Technologies (NYSE:UBER) continues to recover from the pandemic sell-off in the past few months. At $32.40 per share at Tuesday's closing, the stock has gained nearly 10% year-to-date. The pandemic sell-off left Uber stock down more than 50% in March from where it started the year.
According to a Bloomberg report, Uber is interested in acquiring GrubHub (NYSE:GRUB)—one of the leading online food delivery services. In addition to the main ride-hailing business, Uber also operates a food delivery division under the Uber Eats brand. The demand for online food delivery services has spiked. People have been staying home due to lockdowns amid COVID-19. As a result, the Uber Eats unit emerged as the company's star business in the first quarter. Uber Eats delivered 53% year-over-year revenue growth compared to 2.0% growth in the rides division.
Article continues below advertisement
Uber stock and GrubHub acquisition
At this point, Uber stock has risen more than 136% from its pandemic lows in March. More investors see the opportunity for Uber's food delivery unit amid the pandemic. Amazon (NASDAQ:AMZN) stock has also risen for the same reason. The pandemic has boosted the demand for Amazon's online shopping and cloud services.
Currently, Uber controls a 20% share of the US food delivery market, according to Second Measure estimates. Meanwhile, GrubHub commands a 28% share of the market. Therefore, Uber acquiring GrubHub would create the largest online food delivery company in the US with a 48% market share. DoorDash, which bought Square's (NYSE:SQ) food delivery business Caviar last year, leads with a 42% market share. GrubHub could make Uber stock even more attractive to investors.
The uptake of online food delivery has been rising due to people's busy lifestyles. The global online food delivery market is on track to grow to $154.3 billion in 2023 from $107.4 billion in 2019. In the US, the food delivery market was valued at $17.5 billion in 2018. The food delivery market will likely hit $32.7 billion in 2024.
Issue in Uber and GrubHub talks
GrubHub and Uber stocks rose following reports about the potential merger. While consolidating the food delivery market could benefit both of the companies, Uber and GrubHub haven't agreed on the merger price. According to CNBC, GrubHub wants an all-stock transaction where each GrubHub share would be exchanged for 2.15 Uber shares. However, Uber rejected the proposal. GrubHub's stock price was $60.39 at Tuesday closing compared to Uber's stock price at $32.40.