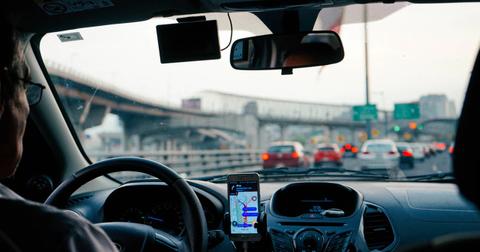 Why Uber Stock Investors Might Be Concerned
By Ruchi Gupta

May. 14 2020, Updated 12:01 p.m. ET
Uber Technologies (NYSE:UBER) stock has made an impressive comeback from the pandemic sell-off in the past few months. The stock continues to show the potential to rise more. However, there are a few things that might concern Uber investors.
Article continues below advertisement
Uber stock and GrubHub acquisition
At $33 at Wednesday's closing, Uber stock has gained 11% year-to-date. The stock has pulled up 140% from its pandemic lows.
Uber stock jumped on the news the company was in discussions to acquire GrubHub (NYSE:GRUB). Combining Uber and GrubHub would create the largest online food delivery company in the US. Investors showed more appetite for Uber stock on the prospects of the company doubling down on the fast-growing $154 billion global online food delivery market.
However, some officials have reservations about Uber and GrubHub coming together. For example, David Cicilline is a US representative and the head of the House of Representative's antitrust subcommittee. He thinks that Uber and GrubHub are engaging in "pandemic profiteering," according to a Bloomberg report. If the lawmaker's view is anything to go by, Uber might have a hard time winning regulatory approval for a deal with GrubHub.
Uber CEO and managers on different pages
While investors have flocked to Uber stock due to prospects of the GrubHub deal, there has been management tension due to recent decisions.
Uber CEO Dara Khosrowshahi and his managers have different views on how to control costs. The rides demand has dropped amid the pandemic. As a result, Uber cut 3,700 jobs to keep costs in check.
However, Uber's managers had another idea about controlling costs. They wanted to save more jobs. They proposed taking pay cuts. The managers think that saving more jobs would ensure that the remaining workers won't work too much. According to The Information, Khosrowshahi shot down their proposal, which might set the stage for a blame game between the top executive and his managers if things go wrong.
There appears to be more room for Uber stock to rally. At this point, the stock trades at a 30% discount to its all-time high of $47. The stock has a 75% upside to its highest Wall Street target price of $58.