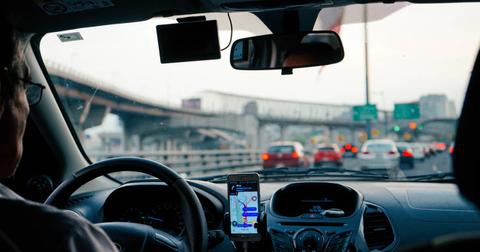 Why Are Analysts Bullish on Uber and Lyft after Q1?
By Anuradha Garg

Updated
Lyft (NASDAQ:LYFT) reported its results for the first quarter of 2020 on May 6. The earnings were better than Wall Street's estimate, which led the stock to surge 22% on May 7. The growth in active riders for the ride-hailing firm continued despite lockdown restrictions.
Article continues below advertisement
Lyft's Q1 earnings
The company's revenues rose by 23% YoY (year-over-year). However, April might be the worst month. Lyft CEO Logan Green mentioned that the rides fell 75% YoY in April. He thinks that the second week of April might be the trough. The company has seen three consecutive weeks of week-over-week growth. He also maintained that macro trends could continue to have a negative impact on the business.
Uber's Q1 results
Uber (NYSE:UBER) declared its mixed first-quarter results on May 7. The company's revenues were higher than analysts' estimates. The adjusted loss also beat Wall Street's expectations. Uber stock rallied after-hours on May 7. Even after reporting higher-than-expected losses, the stock has risen since the Uber Eats' business did well. Uber CEO Dara Khosrowshahi thinks that the business has started to pick-up again.
Article continues below advertisement
Analysts' recommendations for Lyft
Analysts' sentiment for ride-hailing giants has mainly been positive. Among the 39 analysts covering Lyft, 67% recommend a "buy," while the rest recommend a "hold." Wells Fargo analyst Brian Fitzgerald lowered Lyft's target price from $56 to $48 and maintained an "overweight" rating. The analyst thinks that due to a lower cost structure, the company can achieve EBITDA profitability at 15%–20% lower volumes than previously estimated.
Lyft gets higher target prices
A Piper Sandler analyst downgraded Lyft from "overweight" to "neutral." The analyst mentioned that he has "less faith in the attractiveness of the ride-hailing theme" due to COVID-19. J.P. Morgan analyst Doug Anmuth raised Lyft's target price from $40 to $42 and kept an "overweight" rating. He's positive on Lyft due to cost-saving measures. D.A. Davidson, Wedbush, RBC Capital, and Morgan Stanley also raised their respective target prices for the stock.
Article continues below advertisement
Analysts' bullish commentary for Uber
Analysts were also positive about Uber. Wedbush raised its target price to $38 from $30 and maintained an "outperform" rating. Analysts are positive due to Uber Eats' strength and cost-cutting measures. D.A. Davidson upgraded Uber from "neutral" to "buy" and increased the target price by 66% to $39. According to The Fly, analyst Tom White said that "the company is well-positioned to leverage its multi-product platform to emerge post-pandemic in a significantly stronger competitive position."
J.P. Morgan also raised the stock's target price from $32 to $38 and kept an "overweight" rating. J.P. Morgan's analyst hopes that rides troughed in April and the subsequent pick-up has started.
Analysts are bullish on Uber and Lyft
Currently, the expected recovery is the major selling point for Uber and Lift. Most of the analysts who are turning positive on the companies think that the trough in rides already happened. Cost-cutting measures are another positive for Uber and Lyft. Notably, cost-cutting measures could help the companies turn profits despite lower volumes.