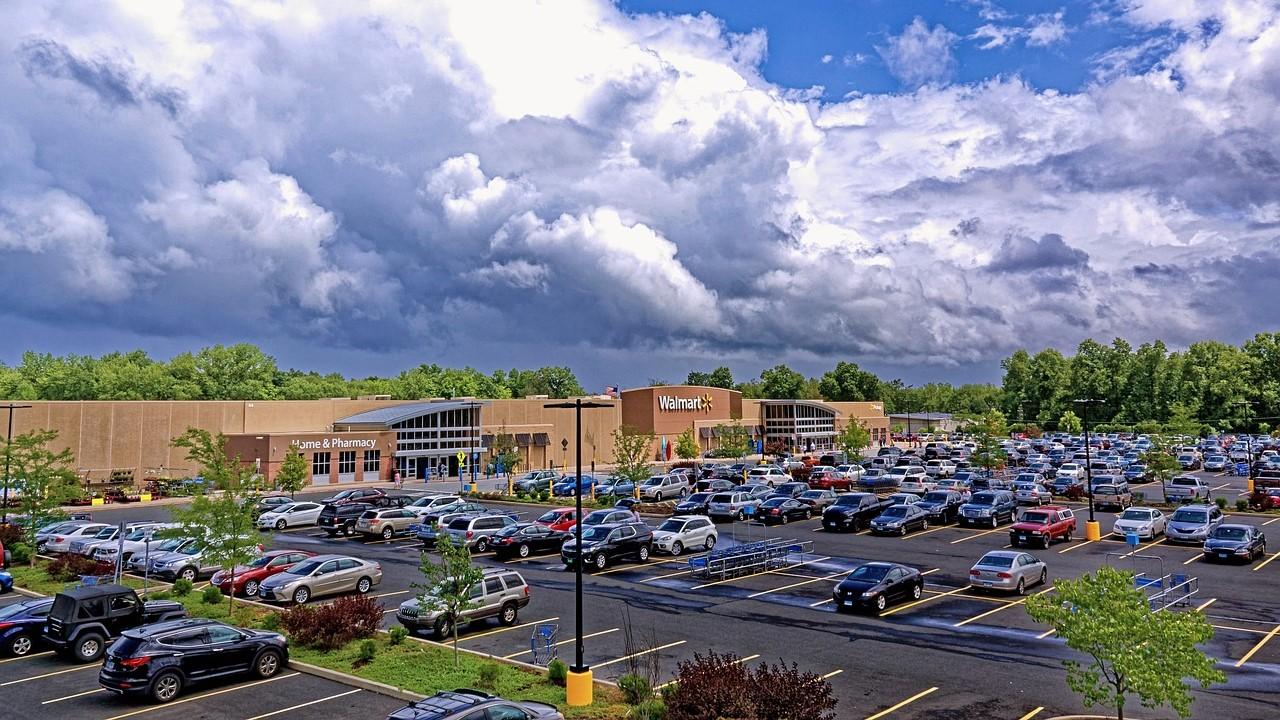 Walmart's Q1 Earnings Soared on Pandemic-Led Demand
By Sirisha Bhogaraju

May. 19 2020, Updated 12:15 p.m. ET
Retail giant Walmart (NYSE:WMT) proved its might with strong results for the first quarter of fiscal 2021 despite the COVID-19 crisis. The company's first-quarter revenue surged 8.6% year-over-year to $134.6 billion, which beat analysts' estimate of $132.8 billion. Notably, net sales growth of 8.7% to $133.7 billion was partially offset by a 2.7% decline in membership and other income to $950 million.
Article continues below advertisement
The company's top line benefited from customers stockpiling groceries, cleaning supplies, and other essential items amid the pandemic. Kroger and Costco (NASDAQ:COST) have also gained from the higher demand for essential items in March. However, Costco reported lower April sales due to social distancing and stay-at-home mandates.
Meanwhile, Walmart stock has risen 0.7% as of 11:32 AM ET today. The stock has risen 7.4% year-to-date as of Monday.
What drove Walmart's Q1 earnings?
Walmart's first-quarter adjusted EPS grew 4.4% YoY to $1.18. The company beat analysts' EPS estimate by six cents. Strong sales growth boosted the company's earnings. However, currency headwinds had a $0.02 negative impact on the first-quarter EPS. The earnings were also hit by a lower gross margin and higher expenses amid the crisis. Notably, Walmart incurred about $900 million of incremental operating costs mainly due to bonuses and expanded benefits amid the crisis.
Article continues below advertisement
Meanwhile, the company's first-quarter gross margin contracted by 66 basis points YoY to 23.7%. The company cited the impact of last year's price investments, the unfavorable channel mix due to higher online sales, and certain general merchandise markdowns as the factors that dragged down the gross margin. Also, higher sales of lower-margin categories like food and consumables and softer sales in more profitable categories like apparel had a negative impact on the gross margin.
Like several other US companies, Walmart also pulled back its fiscal 2021 guidance. Significant uncertainty, the length and impact of stay-at-home restrictions, the scale of the economic stimulus, and several other issues make it difficult for companies to predict financial metrics.
Segment performance
The Walmart US segment's net sales grew 10.5% YoY to $88.7 billion. Excluding fuel, the US segment's comparable sales grew by 10.0%. The company's US business saw customers shopping less frequently amid the pandemic. However, the average ticket size rose by 16.5%. Customers made larger purchases amid lockdown fears.
Notably, the US segment's e-commerce sales surged 74% in the first quarter. Customer shopped online and followed stay-at-home restrictions amid COVID-19. Customers used the company's pickup and delivery services. Walmart also rolled out the Express Delivery service. The service ensures door delivery within two hours of placing the online order. Notably, the service is available in 1,000 stores and will be available in about 2,000 stores by the end of next month.
Meanwhile, the Walmart International segment's net sales grew 3.4% to $29.8 billion. Currency headwinds had a significant impact on international sales. Excluding the negative impact of currency fluctuations, Walmart International's net sales grew 7.8%.
Sam's Club's first-quarter net sales rose 9.6% YoY to $15.2 billion. The company's comparable sales (without fuel) rose by 12.0% due to higher in-club transactions. Meanwhile, the segment's e-commerce sales increased by 40%.
Other details
Meanwhile, Walmart announced that it will discontinue the Jet.com business, which it acquired about four years ago for $3.3 billion. The company's decision is backed by the continued strength of its Walmart.com brand.
As uncertainty prevails amid the pandemic, Walmart reduced expenses like travel and management consulting services. The company also stopped any hiring above the store level. In the second quarter, aside from COVID-19 related headwinds, the company expects significant currency fluctuations.
Recently, Target (NYSE:TGT) cautioned that COVID-19 related expenses might impact its first-quarter profitability.