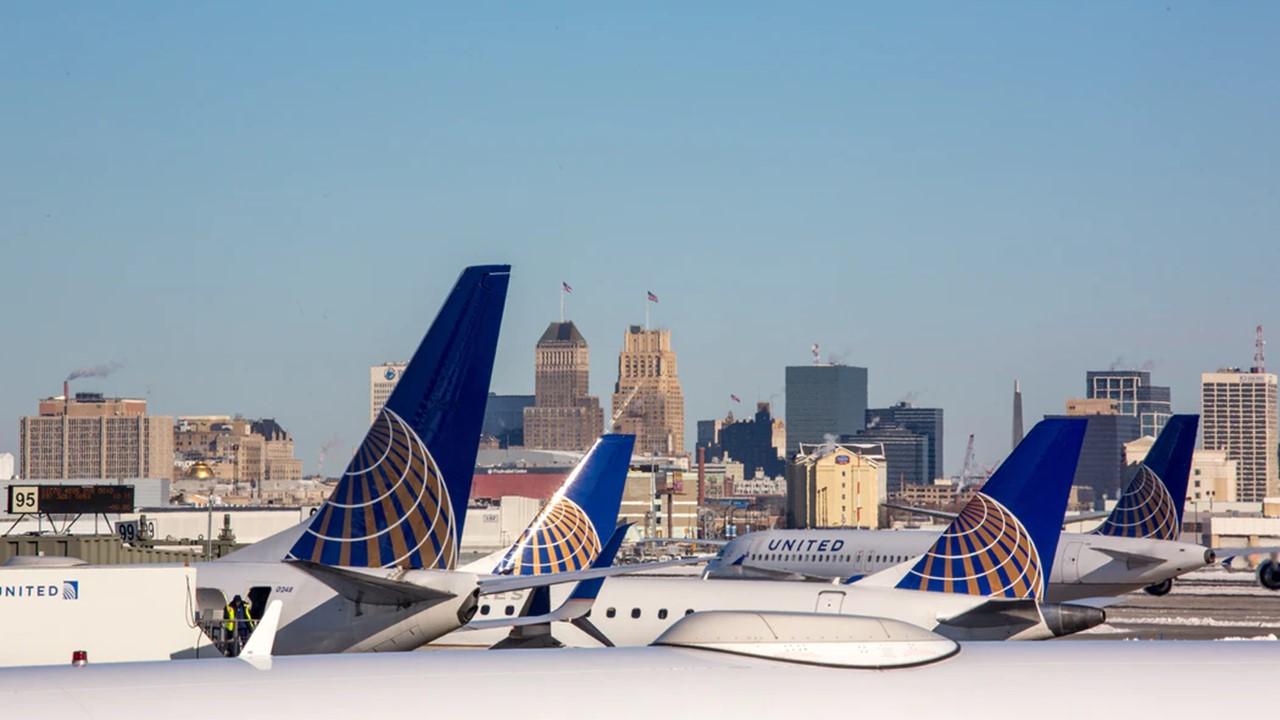 United Airlines Reports Q1 Losses, Buffett Drops Airline Stocks
By Sushree Mohanty

May. 4 2020, Published 10:01 a.m. ET
United Airlines (NYSE:UAL) took a hard fall on May 1 and fell by 14.7%. The airline mentioned in its preliminary results that it would report a loss close to $2 billion. On April 30, the company reported its results for the first quarter of fiscal 2020. The net loss was around $1.7 billion. American Airlines also mentioned in its earnings results that the financial impact would be higher in the second quarter. Boeing's CEO thought that the airline sector wouldn't recover any sooner, which took a toll on the sector last week. Let's take a look at United Airlines' first-quarter results.
Article continues below advertisement
United Airlines posts losses, announces pay cuts
United Airlines posted revenues of $7.9 billion—a decline of 16.7% YoY (year-over-year). The revenue for the quarter was also below analysts' estimate of $8.2 billion. Sequentially, the revenue fell from $10.8 billion in the fourth quarter of fiscal 2019. The first-quarter net loss was around $1.7 billion. The adjusted net loss was $639 million or $2.57 per share.
United Airlines stated that as of April 29, its total liquidity is $9.6 billion. The company's daily cash burn rate could be $40 million–$45 million in the second quarter of fiscal 2020. The company made some aggressive capacity reductions and sold 22 planes to BOC Aviation, which it announced last month.
To deal with the current crisis, United Airlines announced that its chief executive officer and the president will forego 100% of their base salaries. Meanwhile, other officers will take a pay reduction of 50%.
Currently, 18 analysts still cover United Airlines stock. Nine analysts recommend a "hold," while the others are bullish on the stock. Analysts reduced the average target price on the stock to $46.29, which represents an upside potential of 74% from its last closing price. The stock closed 10.1% lower at $26.62 on May 1.
Article continues below advertisement
Warren Buffett sold airline stocks
The airline sector took another blow on May 2 when Warren Buffett announced that Berkshire Hathaway will sell airline stocks amid the coronavirus pandemic. CNBC reported that Berkshire Hathaway will sell $4 billion dollars worth of its position in United Airlines, American Airlines, Southwest Airlines, and Delta Air Lines.
During the annual shareholder meeting, Buffett said, "The world has changed for the airlines. And I don't know how it's changed and I hope it corrects itself in a reasonably prompt way." As of December, Berkshire Hathaway owned a 7.6% stake or 21.9 million in United Airlines shares. To learn more, read Warren Buffett: Airline Stocks Were Finally a 'Death Trap.'
In pre-market trading today, American Airlines (NASSDAQ:AAL) has fallen by 10.4%, while United Airlines has fallen by 10.8%. Meanwhile, Southwest Airlines (NYSE:LUV), Spirit Airlines (NASDAQ:SAVE), and Delta Air Lines (NYSE:DAL) have fallen by 7.8%, 7.5%, and 10.1% today.
As estimated, the cash burn rate for most of the airlines could be higher in the second quarter. Most of the airlines have received financial aid under the CARES Act. The financial aid brought around a bullish view for airline stocks for most of last week despite weak results from the sector. However, part of the aid is in the form of loans from the US Treasury. Some airlines have also raised additional loans to survive the crisis. If the airlines don't recover soon, the loans could be an added headwind. However, the current scenario doesn't indicate a recovery any sooner. Recently, Boeing CEO David Calhoun said that he thinks it will take two to three years for travel to return to the 2019 levels. Boeing also announced job cuts amid the rising losses.
Will most of the airline sector survive the crisis? How much of an impact will COVID-19 have? Is Warren Buffett right in selling airlines now? As of May 4, the total number of COVID-19 cases worldwide has touched 3.5 million with 1.1 million cases in the US.