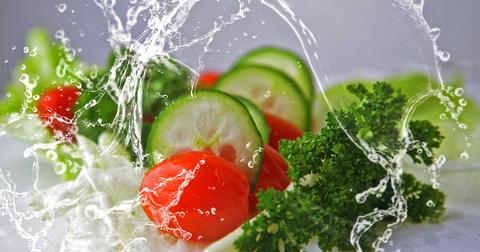 UNFI Stock Rose 7% after Its Preliminary Q3 Results
By Ambrish Shah

Updated
United Natural Foods (NASDAQ:UNFI) stock rose 6.7% in pre-market today at 4:42 AM ET. The stock rose after the company released its preliminary results for the third quarter of fiscal 2020 after the market closed on Tuesday. Notably, the third quarter ended on May 2. United Natural Foods beat the top and bottom-line estimates in the third quarter.
Q3 preliminary results
In the third quarter, UNFI expects to generate revenue of $6.67 billion—an increase of 12% from the third quarter of fiscal 2019. The company beat analysts' consensus revenue expectation of $6.35 billion. In the third quarter, UNFI expects an adjusted EPS of $1.40 compared to $0.61 in the third quarter of fiscal 2019. The company beat analysts' consensus estimate of $0.58 per share. The company will likely report its earnings for the third quarter of fiscal 2020 in June.
United Natural Foods withdrew its prior fiscal 2020 outlook due to uncertainty amid COVID-19. In the third-quarter preliminary results press release, UNFI Chairman and Chief Executive Officer Steven L. Spinner said, "Customer demand for both our natural and conventional products surged early in our fiscal third quarter and remains elevated, illustrating the value inherent in our strategy to build a distribution network capable of servicing natural, conventional and fresh perimeter products at scale. That demand, along with our ongoing synergy and integration initiatives, contributed to our strong preliminary third quarter results." Spinner added, "We remain fully committed to keeping supermarket shelves across North America stocked and serving our customers and communities when they need us most, while prioritizing the safety of our teams who are working with exceptional dedication."
What are analysts saying about UNFI stock?
Overall, 11 Wall Street analysts cover UNFI. Among the analysts, one recommends a "buy," nine recommend a "hold," and one recommends a "sell." Analysts' mean target price on the stock is $11.67, which implies a 25% loss from the current level of $15.51. Notably, the consensus target price for the stock has risen from $8.20 in April—a rise of 42.3%.
After the third-quarter preliminary earnings results, Wells Fargo upgraded the stock to "equal weight" from "underweight" with a target price of $16. Meanwhile, Jefferies increased its target price on the stock from $7 to $14.
Stock returns
UNFI stock rose 22.3% on Tuesday and ended the day at $15.51. At this closing price, the company's market cap is $831.6 million. The stock is trading 7.1% below its 52-week high of $16.70 and 210.2% above its 52-week low of $5.00.
Based on UNFI's closing price on Tuesday, the stock was trading 33.8% above its 20-day moving average of $11.59. The stock is trading 58.8% above its 50-day moving average of $9.77 and 75.5% above its 100-day moving average of $8.84. Meanwhile, the stock's 14-day relative strength index score of 74 indicates that the stock is overbought.
UNFI's lower, middle, and upper Bollinger Bands are $9.37, $11.59, and $13.81, respectively. The stock ended near its upper Bollinger Band level, which indicates that it's overbought.
On Tuesday, the Dow Jones Industrial Average declined by 457 points or 1.9%. Also, the S&P 500 and the Nasdaq Composite lost 2.05% and 2.06%, respectively. Read US Stock Markets: Should You 'Sell' or 'Buy' in May? to learn more.