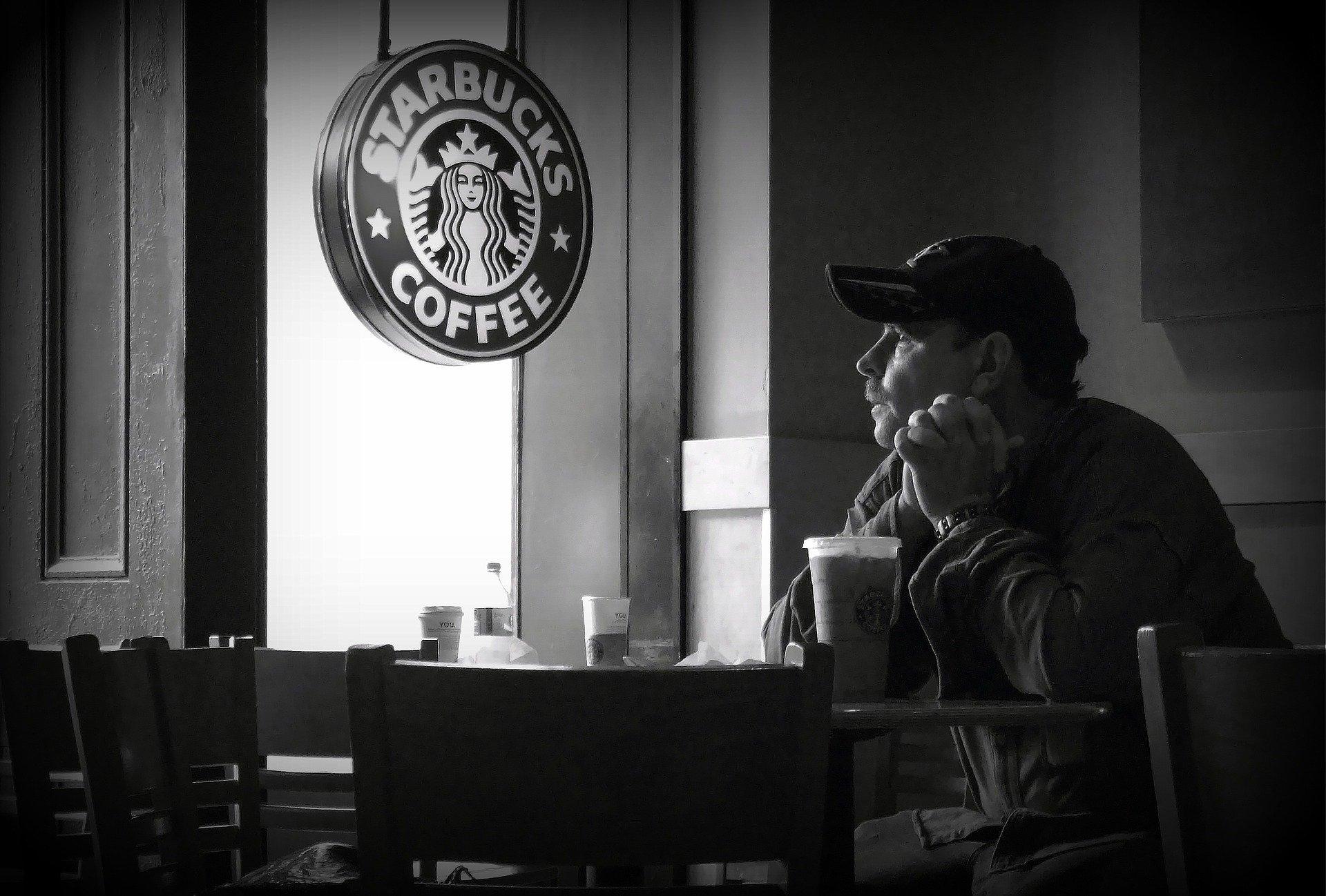 Starbucks Seeks Rent Relief amid Coronavirus Pressure
By Sophia Nicholson

May. 14 2020, Published 12:25 p.m. ET
Starbucks (NASDAQ:SBUX) seeks rent relief from its landlords. The company has been operating its stores with limited service during the coronavirus crisis. Last week, Starbucks COO Roz Brewer wrote a letter requesting many landlords for rent relief, according to a report from Restaurant Business. Brewer asked landlords "to support modified operations and adjustments to lease terms and base rent structures, so we can withstand this uncertainty together."
Article continues below advertisement
Starbucks's COO asked for a concession for its stores for a year starting in June. The company plans to re-open its stores after the coronavirus shutdown. Starbucks will re-open about 90% of its stores by early June. Currently, the company operates about 8,800 company-owned stores. Around half of the stores closed temporarily in March. Despite the loss of business due to store closures, Starbucks paid its rent, as mentioned by CFO Patrick Grismer during the earnings call on April 28. However, a rent concession after the pandemic should help the company recover from the losses.
Starbucks stock is at a 26% discount
So far, Starbucks stock has declined by over 15% this year. At Wednesday's closing price of $73.62, the company's market value was around $85 billion. Currently, Starbucks stock is trading at a 26.2% discount from the 52-week high of $99.72. The shares are trading at a premium of 47.2% from the 52-week low of $50.02. Meanwhile, the company's disappointing outlook also led to a decline in the stock price.
Article continues below advertisement
Starbucks reported mixed second-quarter earnings results last month. While the company beat the sales expectations, it didn't meet the earnings estimates. The company reported revenue of $6.0 billion, which declined 4.9% YoY. Starbucks's comparable sales also fell 10% due to COVID-19. The adjusted EPS of $0.32 fell 46.7% YoY from $0.60 in the same quarter last year. Lower revenues and a decline in the operating margin weighed on the company's earnings.
Starbucks' management also warned that the outbreak could dent its financial performance in the third quarter, which disappointed investors. Like many companies, Starbucks has also withdrawn its financial guidance for fiscal 2020 due to uncertainty amid COVID-19.
Growth expectations
Wall Street analysts expect Starbucks to report sales of $4.4 billion in the June-ending quarter. The figure would mark a decline of 35.6% YoY compared to $6.8 billion in the third quarter of 2019. Currently, analysts continue to expect a 10.9% decline in the company's sales in fiscal 2020. Meanwhile, expect the sales to recover in fiscal 2021. They expect sales growth of 18.5% in fiscal 2021.
Also, analysts expect the company to report an adjusted EPS of -$0.17 in the third quarter. Analysts expect an adjusted EPS of $1.38 and $2.77 in fiscal 2020 and fiscal 2021, respectively.