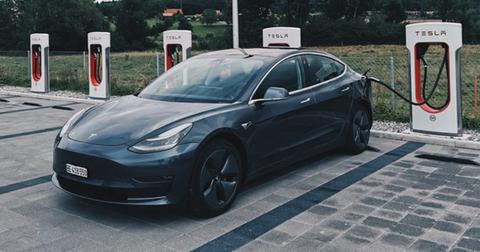 Should You Ignore Musk's Tweet and Still Go for Tesla?
By Anuradha Garg

Updated
Article continues below advertisement
Elon Musk's Twitter meltdown
However, Musk's tweet isn't his first Twitter or public meltdown. In the past, he has run into difficulties with the SEC due to his tweets. Musk had to step down as Tesla's chairman, pay penalties, and agree to follow several rules. His tweets also needed pre-approval if theu were related to the stock price.
Musk thinks Tesla's stock price is "too high"
While it's very unusual for a CEO to tweet about a company's stock price, Musk has done it before. As reported by CNBC, in July 2017, Musk told Nevada Governor Brian Sandoval at the National Governors Association meeting that "the stock price is higher than we have the right to deserve." He was trying to taper down the expectations. The stock price had a negative reaction back then as well.
Then, Musk clarified to Markets Insider through a tweet that "Tesla stock is obviously high based on past & present, but low if you believe in Tesla's future. Place bets accordingly […]." He made a similar comment in August 2013 as well. What he said back then didn't have a material impact on the stock's long-term outlook. The same could happen this time.
Article continues below advertisement
Frustration with the lockdown amid COVID-19
Musk has undoubtedly deterred some investors who believe in Tesla because of his capabilities. Probably, he meant that a lot of the current valuation is based on future expectations, which isn't certain. Musk is frustrated due to the ongoing lockdown and the impact it could have on the company's execution plan. Notably, Tesla's Fremont plant is still closed with no clear timeline for reopening. During Tesla's earnings call for the first quarter of 2020, he said that the idea of locking people in their own houses is "fascist."
Tesla's fundamentals
Investors should still cut through the tweeting noise and look at Tesla's long-term fundamentals. The fundamentals seem strong based on the company's latest results. The Model 3 volumes are still strong. Tesla's Model Y volumes have shown better-than-expected progress. Meanwhile, the Shanghai factory is ramping up well and commands a higher market share in the Chinese EV market. Tesla's profits and cash flows have also become slightly more consistent. The other advantages that Tesla has over its peers include its first-mover advantage in the EV space, higher range vehicles, better technology, and software edge.
High volatility
So, if you believe in the company's future outlook and fundamentals, then go for the stock. Tesla stock might have run a bit ahead of itself after its three consecutive quarters of positive net profit. A case could be made for accumulating the stock on pullbacks. The current pullback might be an opportunity for investors who were waiting to get in. However, investors should note that Tesla stock is highly volatile. The stock is only meant for investors who can stomach highly volatility and risk.