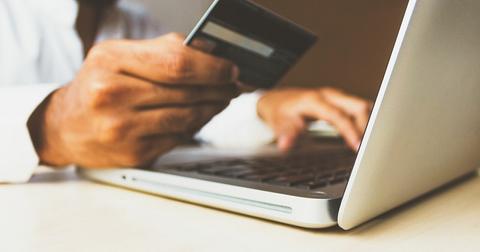 PayPal's Q1 Earnings Preview: 3 Key Points for Investors
By Ruchi Gupta

May. 6 2020, Published 11:33 a.m. ET
PayPal (NASDAQ:PYPL) plans to release its financial results for the first quarter of 2020 today after market close. Notably, the company's earnings report comes after it warned in February that the coronavirus outbreak hurt its business. PayPal lowered its revenue expectation, which impacted its stock. Notably, the company landed a role in the government's economic stimulus program.
PayPal operates a two-sided network where it processes payments for both merchants and consumers. The company wrapped up 2019 with 305 million active customers, which included 24 million merchants. PayPal also advances loans to merchants. The company supports the growth of its merchant community while making extra money.
Here are the three things investors need to know before PayPal's earnings report.
Article continues below advertisement
What to expect from PayPal's earnings?
Wall Street expects PayPal to report an EPS of $0.74 on revenue of $4.72 billion. Notably, Wall Street's estimates suggest that PayPal's earnings for the quarter ended March 2020 will decline from a year ago and miss the company's own guidance.
PayPal expected an EPS of $0.76–$0.78 and a revenue of $4.78 billion–$4.84 billion. However, the company cut its revenue outlook. The spreading coronavirus roiled the company's cross-border payments business.
In the first quarter of 2019, PayPal's earnings report delivered an EPS of $0.78, which beat the consensus estimate at $0.68. The revenue was $4.13 billion, which matched the consensus estimate.
Role in government's economic relief program
PayPal landed a role in the government's efforts to cushion small businesses amid the pandemic. The government has set aside about $660 billion for small business loans to help them survive the pandemic. PayPal will help distribute the small business relief loan.
PayPal's earnings might not benefit directly from distributing the government's economic stimulus funds. However, there are long-term benefits to rescuing US small businesses. Notably, PayPal's merchant clients are mainly small businesses. Therefore, the small business relief program helps protect PayPal's most important merchant customer base.
PayPal stock rebounds from pandemic sell-off
PayPal's earnings report comes at a time when the stock has also recorded a remarkable recovery from the pandemic sell-off in the past few months.
PayPal stock closed at $125.43 on Tuesday, which set a new all-time high. The stock fell at the height of coronavirus infections in Europe and the US in February and March. At this point, PayPal stock has rebounded more than 50% from its pandemic lows and spots a 16% gain year-to-date.