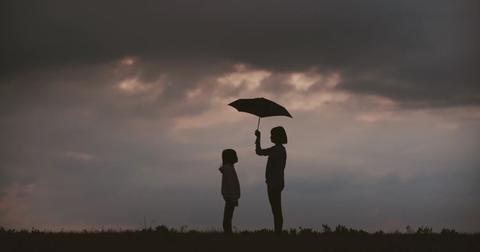 Massachusetts Wants to Help Cannabis Businesses amid COVID-19
By Sushree Mohanty

May. 7 2020, Published 11:34 a.m. ET
Cannabis businesses in the US have been struggling to get financial help. Currently, marijuana isn't legal at the federal level. The situation got worse after the COVID-19 pandemic hit. Marijuana doesn't qualify for emergency federal aid during the pandemic. As a result, small cannabis businesses are on the verge of bankruptcy. While many states allowed marijuana as an essential item, some states only allowed medical cannabis. The recreational cannabis business in those states took a hit. Massachusetts has come up with a bill to help these companies. The state needs to convince lawmakers to provide relief to cannabis businesses.
Article continues below advertisement
Cannabis businesses in Massachusetts
Massachusetts made medical cannabis essential amid the pandemic. However, recreational cannabis dispensaries had to shut down. Many small recreational cannabis businesses have been struggling. Finding any kind of financial is challenging for marijuana businesses in the US. In Cannabis Sector Won't Get Business Relief amid COVID-19, I discussed how the SBA (Small Business Administration) denied any kind of business relief for marijuana businesses. Four industry trade groups sent a joint letter requesting that the SBA include cannabis firms for relief. Also, a group of key senators requested that the Appropriations Committee provide cannabis businesses with access to loan services from the federal government. However, there wasn't much change. Now, Massachusetts wants to introduce a bill to help marijuana companies.
A Marijuana Moment article discussed how Massachusetts's legislative committee held a virtual meeting this week to discuss a bill that would help cannabis businesses. The committee wanted to gather input from members and stakeholders to start a coronavirus relief program for marijuana businesses in the state. Marijuana businesses aren't eligible for any federal relief. Also, firms working indirectly with the marijuana industry aren't eligible either. Since recreational cannabis isn't allowed in Massachusetts right now, many small firms struggle to pay their employees. Angela Brown, the CEO of the Massachusetts-based recreational marijuana company T. Bear, said that the company had to shut down and furlough their entire team on the launching day of sales due to restrictions.
The committee thinks that a state-level paycheck protection program could help these businesses prevent any layoffs and stay afloat until the pandemic is over. The committee's chair, Senator Diana DiZoglio, is sponsoring the bill.
US marijuana industry
Overall, the US marijuana industry isn't in bad shape. Some states are in a better financial position. They have seen rising sales and revenue growth compared to Canadian peers. The surge in marijuana sales has benefited many companies. Cresco Labs (OTCMKTS:CRLBF), Curaleaf, and Charlotte Web Holdings all reported stronger results in their recent quarter.
After the pandemic subsides, Cannabis 2.0 products could revive the marijuana industry. Aphria (NYSE:APHA), OrganiGram (NASDAQ:OGI), and Canopy Growth (NYSE:CGC)(TSE:WEED) are in a better financial position to survive the COVID-19 storm. Cronos Group, Aurora Cannabis, Tilray, and Canopy Growth will release their earnings this month. Innovative Industrial Properties, a REIT-marijuana stock, declined after its weak first-quarter results. To learn more, read Marijuana Investors: Forecast in May amid COVID-19 what to expect in May.
At 10:22 AM ET today, Aphria, OrganiGram, and Tilray are trading 0.82%, 0.62%, and 0.67% higher. Aurora Cannabis, IIPR, and Canopy Growth are trading 0.77%, 5.5%, and 0.33% lower.