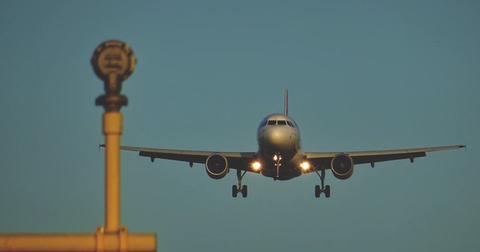 JetBlue Airways Reports Q1 Earnings, Discusses 2020 Outlook
By Sushree Mohanty

Updated
JetBlue Airways (NASDAQ:JBLU) reported its results for the first quarter of fiscal 2020 on May 7. So far, 2020 has been bad for the airline industry. Lower demand and flight cancelations due to COVID-19 have impacted airlines' revenues and profits. JetBlue's losses were higher than expected. The revenue declined from the first quarter of 2019. Let's take a look at how JetBlue performed in the first quarter and how it plans to tackle the current crisis.
JetBlue Airways' Q1 earnings
JetBlue Airways reported net revenue of $1.58 billion in the first quarter of fiscal 2020 compared to $1.8 billion in the first quarter of 2019. The revenue was lower than analysts' estimate of $1.69 billion. The adjusted loss per share was around $0.42 per share compared to a profit of $0.16 per share in the first quarter of fiscal 2019. JetBlue's losses were higher than analysts' estimates of $0.36 per share.
JetBlue saw a capacity reduction of 19% year-over-year in March due to lower demand and cancelations. For the second quarter, the company expects the capacity to reduce by 80%. The lower capacity could drastically hit the revenue and profit in the second quarter. JetBlue's management said that it will work to keep the balance sheet strong to survive the crisis. The company reduced its CAPEX plan by $1.3 billion between now and the end of 2022. Right now, the airline has paused all non-essential expenses and projects.
JetBlue Airways' outlook for 2020
Steve Priest, JetBlue's CFO, said that the company's focus on the future depends on three things. The three things are "preserving our liquidity, reducing operating expenses, and managing our capital expenditures." At the end of April, JetBlue's liquidity position was $3.1 billion. The amount includes the financial aid that the airlines received under the CARES Act. The company received $935.8 million under the Payroll Support Program of the CARES Act. Notably, $685 million is direct support, while $250.7 million is a low-interest loan.
JetBlue Airways also lowered its average daily cash burn rate. The average cash burn rate was $18 million per day during the second half of March. The airline reduced the rate to $10 million per day by May.
Airlines' stock performance
Currently, 15 analysts cover JetBlue Airways stock after the earnings. The recommendations remained the same. Four analysts recommend a "buy," nine recommend a "hold," one recommends a "sell," and one recommends a "strong sell." However, after the results, Credit Suisse cut the target price for the stock to $10 from $20. UBS reduced the target price for the stock to $9 from $12.
Analysts reduced the average target price on the stock to $10.83 from $12.08 before the earnings. The target price represents an upside potential of 19% from the last closing price. The stock closed 11.1% higher at $9.09 on May 8.