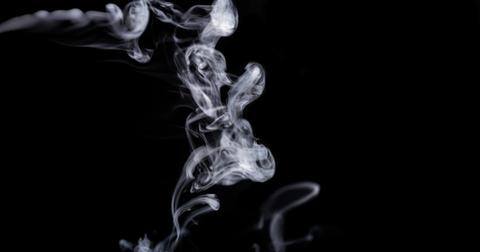 Is It Time for Investors to Buy Philip Morris?
By Rajiv Nanjapla

May. 8 2020, Published 9:31 a.m. ET
Philip Morris reported an impressive first-quarter performance.
The RRPs (reduced risk products) provide a strong potential for growth.
The company's valuation multiples and dividend yield look attractive.
Philip Morris International (NYSE:PM) reported an impressive first-quarter performance on April 21. For the quarter, the company beat analysts' revenue and EPS expectations. The company reported YoY (year-over-year) revenue growth of 6.0%, while its adjusted EPS increased by 11.0%.
Despite the impressive first-quarter performance, Philip Morris's stock price has declined. As of May 7, the company was trading at $70.14, which represents a fall of 8.7% since its first-quarter earnings. Following the first-quarter earnings, the company's management withdrew its guidance for this year due to uncertainty amid COVID-19. However, the company provided guidance for the second quarter, which was weaker than analysts' expectations. Amid the unfavorable comparison with last year, a delay in implementing minimum price enforcement in Indonesia, and disruptions caused by the pandemic, the company's management expects its second-quarter numbers to be soft.
Article continues below advertisement
RRPs posted a strong performance
Philip Morris claims that its reduced-risk products present less risk to smokers compared to its other combustible products. The RRPs don't burn tobacco. They produce an aerosol, which contains less harmful ingredients compared to cigarettes. The company introduced its first RRP product, Platform 1, in 2014 in Japan under the IQOS platform. Since then, the company has expanded to 52 markets. Platform 1 is a control device. The heated tobacco unit is inserted into the device and heated to get the aerosol. Philip Morris markets its heated tobacco unit under HEETS.
In the first quarter, RRPs generate revenues of $1.6 billion, which represented approximately 22% of the company's total revenue. Meanwhile, the sales of the IQOS device constituted 10% of RRP sales. The shipment volume of heated tobacco units increased by 45.5% YoY to 16.7 million in the first quarter. The company estimated that there was a total of 14.6 million IQOS users at the end of the first quarter. Among the users, 73% stopped smoking and completely shifted to IQOS. Heated tobacco units have started to gain market share where IQOS has been launched. At the end of the first quarter, the market share of heated tobacco units was 6.6% compared to 5.5% in the fourth quarter of 2019.
Article continues below advertisement
Meanwhile, RRPs provide strong growth potential. Philip Morris's management estimated that for the acquisition of 1 million IQOS users will increase heated tobacco unit consumption by 5 billion units annually. The company estimates that it could increase the company's net revenue by $350 million. However, removing the effects of cannibalization, the incremental revenue could be at least $200 million. So, with huge growth potential, the company will focus on expanding IQOS to newer markets. Philip Morris will also introduce newer products with advanced features.
Philip Morris's valuation multiple and dividend yield
Amid COVID-19, analysts expect Philip Morris's EPS to decline by 6.1% to $4.87 this fiscal year. However, they expect the company to return to growth next year by posting an EPS of $5.36 in 2021 and $5.86 in 2021. These estimates represent a YoY growth of 10.1% in 2021 and 9.3% in 2022. So, as of May 7, Philip Morris was trading at 14.4x analysts' 2020 EPS expectation, at 13.1x analysts' 2021 EPS expectations, and at 12x analysts' 2022 EPS expectations.
On March 5, Philip Morris's board announced quarterly dividends of $1.17 per share at an annualized payout of $4.68 per share. The company pays its dividends at a payout ratio of 94.4%. As of Thursday, the company's dividend yield was 6.5%.
My take on Philip Morris
We don't know how COVID-19 will impact the global economy. Philip Morris has a high dividend yield and attractive valuation multiple, which provides an excellent defensive option. The company has partnered with Altria Group (NYSE:MO) to introduce IQOS in the US. The company has already introduced the product in two leading markets. Philip Morris has also submitted a supplemental pre-market tobacco product application for its iQOS 3 in the US. So, I think that IQOS has strong growth potential. The growth in IQOS sales will also increase the company's margin. So, I'm bullish on the stock. Investors should look to acquire the stock on dips.