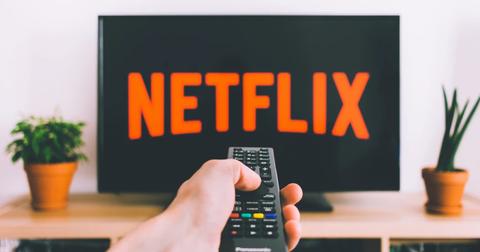 Interested in Netflix Stock? 3 Facts before You Buy
By Ruchi Gupta

Updated
Netflix (NASDAQ:NFLX) stock has emerged as one of technology investors' favorite picks during the coronavirus pandemic. Investors have flocked to the stock. They realized that there's a high demand for the company's video streaming service amid the lockdowns.
Here are three things anyone buying Netflix stock needs to know.
Article continues below advertisement
Netflix stock spots over a 48% upside potential
Netflix stock closed at $435.55 on May 8, which brought its gains to 35% YTD (year-to-date). Notably, Netflix has been investors' top pick in the FAANG group. Amazon (NASDAQ:AMZN) stock has risen 29% YTD, which makes it another favorite pick in the FAANG group. Although Apple, Facebook (NASDAQ:FB), and Alphabet (NASDAQ:GOOGL) stocks have recovered from their pandemic lows, their YTD gains stand at less than 6.0%.
At $435 per share, Netflix stock has pulled up 50% from its pandemic low of $290 reached in March. At this point, Netflix stock spots a 48.3% upside potential to its highest Wall Street target price of $645.
No big content shortage expected
Investors are excited about Netflix stock right now due to opportunities created by the coronavirus. People are streaming videos more amid the lockdowns. As a result, Netflix was able to add a record 15.8 million subscribers in the first quarter. The amount was more than double Netflix's projection for 7.0 million new subscribers.
While the pandemic has boosted the demand for video streaming, it has also caused production to stop. From Netflix to Walt Disney (NYSE:DIS) to ViacomCBS, companies have paused filming in a bid to stop the spread of the coronavirus.
Article continues below advertisement
Despite the filming halts, Netflix said that it has enough content to continue delivering a great experience to its subscribers during the pandemic. According to the company, it already had a large pipeline of ready or near-ready content by the time production stopped. Also, Netflix sees the pandemic as an opportunity to beef up its programming with licensed content.
Netflix stock has risen 3.3% since it reported its first-quarter results. The results showed that revenue and subscriber numbers beat the consensus estimates.
Netflix's cash burn to drop significantly in 2020
Netflix spends heavily on content. In fact, the company borrows money to fund its expensive content strategy. Amid the swelling content budget, Netflix finished 2019 with a free cash flow of -$3.3 billion. However, the company sees a big drop in its cash burn this year. Netflix expects its free cash flow in 2020 to be only -$1.0 billion due to production halts amid the pandemic.
For Netflix stock, 2020 is shaping up to be a better year than 2019. The stock finished at the bottom of the FAANG group chart in 2019. The launch of rival Disney+ commanded investors' attention.