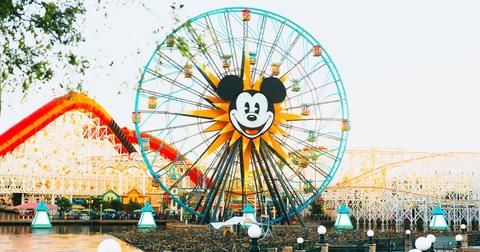 Disney's Stock Repurchase Program Might Not Return Soon
By Ruchi Gupta

Updated
Walt Disney's (NYSE:DIS) stock repurchase program has been on pause since 2018. Taking into account what Disney has been doing lately and looking at the reason it provided for halting repurchases, the program might not resume soon.
Disney's stock repurchase program stopped when the company was busy completing the acquisition of 21st Century Fox assets. The company agreed to purchase Fox's film production and other entertainment operations for $71.3 billion. Disney funded the transaction with a mixture of cash and stock. The company borrowed to finance the cash component of the transaction.
Disney stopped the repurchase program to deal with its debt. The company's debt soared following the acquisition of Fox assets. The company promised to resume the program after it reduced the debt to a comfortable level.
Article continues below advertisement
Why the delay might be long term
If a large debt burden stopped Disney's stock repurchase program, ongoing borrowing could suggest that the program might not return soon.
Disney has tapped the debt market several times this year. The company wants to shore up its liquidity amid the coronavirus pandemic. The week, the company raised $11 billion in new debt. The latest debt adds to $7.3 billion in previous borrowings over the past few months.
Now, Disney's borrowing this year is $18.3 billion. The debt load has increased due to more borrowing. Disney wrapped up the first quarter with about $56 billion in debt, including $12.7 billion with short-term maturities.
In addition to putting stock repurchases on hold, Disney has temporarily suspended dividend payments as it tries to control costs. The company expects to save about $1.6 billion from the dividend suspension.
The coronavirus pandemic has forced Disney to temporarily close its operations, which impacted its cash flow and stock. The company has turned to the debt market to raise additional funds. Apple, Comcast (NASDAQ:CMCSA), and ViacomCBS have also tapped the debt market to bolster their liquidity amid the pandemic.
Disney asked its executives to take pay cuts as a cost-control measure. Disney CEO Bob Chapek took a 50% salary cut, while executive chairman Bob Iger will forgo his entire salary.
Is Disney a discount opportunity for bargain hunters?
On Tuesday, Disney stock closed at $104.56 per share. Although the stock has risen by more than 30% from its pandemic lows, it has more room to go. Currently, Disney stock trades at a 30% discount to its 52-week peak of $153. The stock spots nearly a 70% upside potential to its highest Wall Street target price of $175.