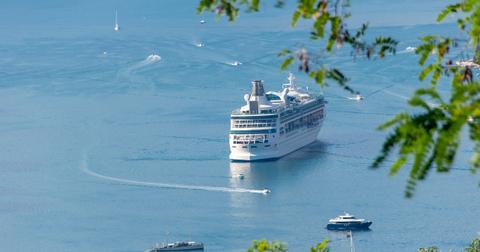 Can You Still Get a Piece of Norwegian Cruise Line Stock?
By Ambrish Shah

Updated
Today at 6:22 AM ET, Norwegian Cruise Line Holdings (NASDAQ:NCLH) stock rose 12% to $17.90 in the pre-market session. The stock rose due to optimism about gradually reopening economies and hopes of a potential coronavirus vaccine.
US biotechnology company Novavax (NASDAQ:NVAX) is testing its coronavirus vaccine candidate NVX-CoV2373 on humans. Merck & Co (NYSE:MRK) plans to develop two separate coronavirus vaccines. Meanwhile, Moderna will begin the Phase II clinical trial of its COVID-19 vaccine mRNA-1273 in July. Norwegian Cruise's elderly clientele might feel more secure when a vaccine is available. Read Novavax Soared 20% on Coronavirus Vaccine Hopes to learn more.
According to a CNBC report, "It issued $400 million in fresh stock and about $1.43 billion in two debt offerings. That's on top of a $400 million investment it received earlier this week from private equity fund L Catterton." The report also said, "This significantly strengthens the company's financial position and liquidity runway and it now expects to be positioned to withstand well over 12 months of voyage suspensions in a potential downside scenario."
Q1 performance
In the first quarter, Norwegian Cruise Line's total revenues fell 11.2% to $1.25 billion from the first quarter of 2019. The company reported an adjusted EPS of -$0.99 compared to $0.83 in the first quarter of 2019. Wall Street analysts expected Norwegian Cruise Line to post an adjusted EPS of -$0.28 on sales of $1.28 billion.
Wall Street analysts expect Norwegian Cruise Line to report an EPS of -$2.25 on revenue of $30 million in the second quarter. Analysts also expect the company's revenues to fall by 71.6% YoY (year-over-year) in 2020 to $1.83 billion. The sales could rise to $4.2 billion in 2021. Meanwhile, the EPS will fall from $5.09 in 2019 to -$6.49 in 2020. Analysts also expect an EPS of -$2.02 in 2021.
Analysts' recommendations for Norwegian Cruise Line stock
Currently, 11 out of 19 analysts have a "buy" recommendation for Norwegian Cruise Line stock. About eight analysts recommend a "hold." None of the analysts recommend a "sell." Analysts have an average target price of $17.04 on the company. The target price implies a return of 6.3% based on the closing price of $16.03 on Tuesday. The consensus target price for the stock has fallen from $30.54 in April—a fall of 44.2%.
Stock returns
On Tuesday, Norwegian Cruise Line stock rose 15.3% and closed at $16.03 with a market cap of $4.1 billion. The stock has returned -71% in the last 12 months and 48% in the last month. The stock is trading 128.0% above its 52-week low of $7.03 and 73.2% below its 52-week high of $59.78.
On Tuesday, Norwegian Cruise Line stock was trading 24.4% above its 20-day moving average of $12.89. Meanwhile, the stock is trading 35.4% above its 50-day moving average of $11.84 and 45.7% below its 100-day moving average of $29.50. The stock's 14-day relative strength index score of 61 indicates that it's approaching overbought levels.
Norwegian Cruise Line stock has a middle Bollinger Band level of $12.89, while its lower Bollinger Band level is $9.22. On Tuesday, the stock closed near its upper Bollinger Band level of $16.55, which indicates that it's overbought.
On Tuesday, Royal Caribbean Cruises (NYSE:RCL) and Carnival (NYSE:CCL) stocks returned 14.8% and 12.6%, respectively. Read Buy Carnival Stock before It Makes Another Big Move to learn more.
At 6:22 AM ET today, the S&P 500 futures rose 1.18%, while the Dow futures rose 1.36%.