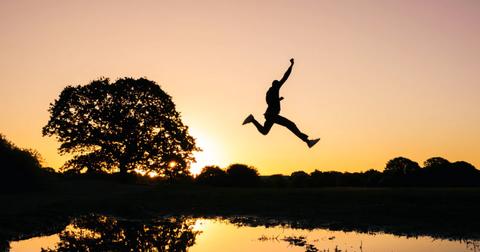 Berkshire-Backed StoneCo Stock Jumps 26% in Pre-Market
By Ambrish Shah

Updated
StoneCo (NASDAQ:STNE) stock rose about 26% in pre-market trading today following its first-quarter earnings results on Tuesday. Notably, the quarter ended on March 31, 2020. The Brazilian financial technology solutions company posted mixed results in the first quarter. Although the total revenues beat analysts' consensus expectation, the earnings missed the estimates. However, the stock rose after StoneCo showed signs of rebounding payments activity.
In the first-quarter earnings release, StoneCo said that COVID-19 "forced many of our clients to suspend their operations, either partially or completely. While we began to see a gradual but significant recovery in April, which has continued into May, many of our clients' business activities remain partially or completely shut down."
Despite COVID-19, the company's active client base rose 73.9% YoY (year-over-year) to 531,300 in the first quarter. Meanwhile, the company added 50,500 clients in the March ended quarter. The increased customer base resulted in a 42.1% YoY growth in the total payment volume to $37.6 billion Brazilian real or $7.03 billion.
StoneCo's earnings results for Q1 2020
In the first quarter, StoneCo reported an adjusted EPS of R$0.58 compared to R$0.66 in the first quarter of 2019. The earnings missed analysts' consensus estimate of R$0.78 per share. StoneCo generated revenue of R$716.8 million—a growth of 33.8% from the first quarter of 2019. The company beat analysts' consensus revenue estimate of R$688.9 million.
Wall Street analysts expect StoneCo to report an adjusted EPS of R$0.50 on revenue of R$590.6 million in the second quarter. Analysts also expect StoneCo's revenues to rise by 11.3% YoY in 2020 to R$2.87 billion. The sales could rise by 32.2% YoY in 2021 to R$3.79 billion. The adjusted earnings will likely fall by 3.6% YoY in 2020 to R$2.93 per share. However, the profits could rise by 56.7% YoY to R$4.59 per share in 2021.
Analysts' recommendations for StoneCo stock
Among the 14 analysts following StoneCo stock, seven recommend a "buy," six recommend a "hold," and one recommends a "sell." Wall Street analysts' mean target price on the stock is $31.47, which implies an 18% gain from the current level of $26.70. The consensus target price for the stock has fallen from $32.31 in April—a fall of 2.6%.
Many analysts revised their target price for StoneCo stock after its first-quarter earnings report.
Evercore ISI decreased its target price from $38 to $28.
Credit Suisse increased its target price from $26 to $31.
Susquehanna increased its target price from $28 to $34.
Stock returns
StoneCo stock rose 9.2% on Tuesday and ended the day at $26.70. At this closing price, the company's market cap is $7.4 billion. Notably, the stock is trading 42.8% below its 52-week high of $46.69 and 50.7% above its 52-week low of $17.72. Warren Buffett's Berkshire Hathaway (NYSE:BRK.A)(NYSE:BRK.B) holds 14.17 million shares of StoneCo.
Based on the closing price on Tuesday, StoneCo stock was trading 5.7% above its 20-day moving average of $25.27. The stock is also trading 11.3% above its 50-day moving average of $23.98 and 18.5% below its 100-day moving average of $32.77. StoneCo's 14-day relative strength index number is 56. The number suggests that the stock isn't overbought or oversold.
Wall Street analysts expect rival PagSeguro Digital to post sales of R$1.47 billion in the first quarter, which ended in March. The estimate is a rise of 17.3% YoY compared to R$1.25 billion in the first quarter of 2019. Also, analysts expect the company to report a non-GAAP EPS of R$1.14 in the first quarter compared to R$1.01 a year ago. PagSeguro Digital will likely report its first-quarter results on Thursday after the market close.
On Tuesday, the Dow Jones and the S&P 500 rose 2.17% and 1.23%, respectively. To learn more, read US Stock Markets: S&P 500 Faces Resistance This Week.