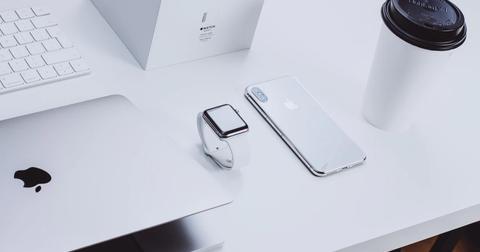 Apple Stock Bounces Back amid Promising Outlook
By Ruchi Gupta

Updated
Apple (NASDAQ:AAPL) stock is back in the green for the year. The company has marked a slow but remarkable recovery from the pandemic sell-off over the past few months.
Apple stock fell by 12% in February and 7.0% in March at the height of coronavirus infections in China and the US. Apple makes iPhones, its largest revenue source, in China. The country is also a big market for iPhones. Shutting down parts of the Chinese economy amid COVID-19 diminished the iPhone demand in the country.
The virus also forced Apple to shut its retail stores in the US and other parts of the world, which impacted iPhone demand and Apple stock.
At $297.56 per share at Tuesday's closing, Apple stock spots a gain of 1.33% for the year. The level shows a remarkable comeback for a stock that was down as much as 40% for the year in March.
Article continues below advertisement
Apple stock rebounds, company boosts repurchase program
Apple pays regular dividends. The company paid out $3.4 billion in dividends in the March quarter. On top of dividends, the company puts money back in shareholders' pockets through stock repurchases. Apple's stock repurchase program delivered $18.5 billion to shareholders in the March quarter.
There's more to come for Apple shareholders. First, the company has just raised $8.5 billion in additional cash to finance its dividend and repurchase programs. Second, Apple has boosted its stock repurchase program with an additional $50 billion. With the latest authorization, the stock repurchase program has over $90 billion.
Apple keeps 2020 iPhone plans
Investors have flocked back to Apple stock in recent weeks. The company is still on course with its 2020 iPhone plan despite coronavirus headwinds. Apple plans to release four new iPhone models this year. All of the iPhone 12 models will have support for 5G connectivity. Therefore, the devices would help Apple catch up with Samsung (OTCMKTS:SSNLF) and Huawei in the 5G phone market. As an Ericsson study showed, there's a big demand for 5G connectivity.
Services business nears revenue milestone
Also, the excitement around Apple stock in recent weeks comes as it closes in on the services revenue milestone. In the March quarter, Apple's services revenue jumped 17% year-over-year and hit a quarterly record of $13.3 billion. The services business also hit a quarterly revenue record in the December quarter.
The quarterly revenue records have raised hope about Apple hitting the $48 billion annual services revenue target in fiscal 2020. Apple counts on its services business to diversify the company outside of handset sales.