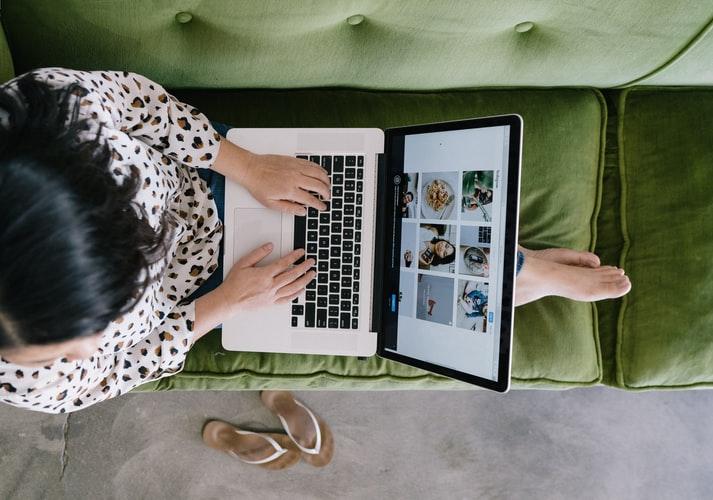 Zoom: Time to Get Rid of This 'High-Flying' Stock?
By Sophia Nicholson

Apr. 3 2020, Published 11:45 a.m. ET
Zoom Video Communications (NASDAQ:ZM) stock delivered whopping returns in the first three months of 2020. Currently, there's a work-from-home trend amid the coronavirus risk. As of March 31, Zoom stock has gained 114.8% since the beginning of the year. However, the stock has suddenly lost momentum and fallen in the last few days.
Zoom stock fell by 0.5% on March 31, 6.24% on April 1, and 11% on April 2. The stock fell by around 2% in the pre-market session today as of 9:26 AM ET. Based on Thursday's closing price of $121.93, the company has a market cap of $34.0 billion. The stock has also fallen around 26.1% from the 52-week high of $164.94, which it reached on March 23. The stock was trading 103.4% above its 52-week low of $59.94 on April 22, 2019. On a YTD (year-to-date) basis as of Thursday, Zoom stock has risen 79.2%. In comparison, the S&P 500 Index and the Dow Jones Industrial Average Index have lost 21.8% and 24.9% YTD, respectively.
Article continues below advertisement
More Zoom users
Zoom stock generated stellar returns in the first quarter of 2020 compared to the broader equity markets. So far, the broader equity markets have fallen due to the coronavirus pandemic. Recently, Zoom Video has attracted more users due to rising COVID-19 cases, which has kept people housebound. Many employers, schools, and other businesses started using Zoom's teleconferencing software to provide remote working options. Peoples' shifting working pattern has led to a surge in the company's user growth.
According to JPMorgan Chase analyst Sterling Auty, cited by MarketWatch, Zoom's daily active users have risen around 340% since the end of December. The analyst also discussed a jump of over 160% in Zoom's monthly active users during the same period. Zoom CEO Eric Yuan stated in a blog post on Wednesday that Zoom's daily users reached more than 200 million in March compared to 10 million users at the end of December 2019. In comparison, Microsoft's (NASDAQ:MSFT) business-focused Teams has 1.56 million mobile users, while Slack (NYSE:WORK) doesn't have even 500,000 mobile users, as reported by Reuters.
Article continues below advertisement
Cybersecurity issues dent Zoom stock
The sudden drop in Zoom stock is related to privacy and cybersecurity concerns regarding its app. The "Zoom bombing" issue has been increasing. Unwanted people join public Zoom meetings, share inappropriate images, and disrupt video calls. The company was also accused of sharing users' personal data with third-party companies like Facebook (NASDAQ:FB) without their consent.
On March 30, a user filed a lawsuit against Zoom Video. The FBI has also warned users not to use the Zoom app for classes or public meetings to avoid "zoom bombing." Users were also asked not to share teleconference links on social media platforms.
The company stated that it has taken measures to prevent disruptions. According to Zoom Video, the company has encrypted video and audio, limited screen-sharing, and set up meeting passwords on its app. Despite the measures, many companies are cautious about using the Zoom app. Recently, billionaire Elon Musk's rocket company SpaceX quit using the Zoom app for its meetings due to security concerns, according to a Reuters report.
Article continues below advertisement
Financial performance and guidance
Zoom reported better-than-expected results during the fourth quarter. The company's EPS of $0.15 beat analysts' expectations of $0.07 per share. Meanwhile, the revenues of $188.3 billion also beat analysts' estimates of $176.6 billion in the fourth quarter. The revenues grew 78% YoY in the fourth quarter, which was lower than the previous quarter's growth of 85% YoY.
For the first quarter, Zoom expects an adjusted EPS of $0.10. Also, the company expects its first-quarter revenues to grow to $199 million–$201 million, which represents a 64% YoY revenue growth rate. For fiscal 2021 (ending January), the video conferencing company expects its earnings to be $0.42–$0.45 per share. The company also expects its fiscal 2021 revenues to increase to $905 million–$915 million, which is around 79% YoY revenue growth.
Wall Street analysts expect Zoom's first-quarter revenue to grow by 65% YoY. They also expect the January-ending fiscal 2021 revenues to grow by 48.5% YoY. Analysts expect the adjusted EPS to grow by over 100% in the first quarter of fiscal 2021. Meanwhile, analysts expect adjusted EPS growth of 27.9% YoY in fiscal 2021.
Article continues below advertisement
Analysts' recommendations for Zoom stock
Among the 23 analysts tracking Zoom stock, seven recommend a "buy," 14 recommend a "hold," and two recommend a "sell." Analysts have an average target price of $113.53 on Zoom. The target price implies a discount of 6.89% based on the closing price on Thursday. Yesterday, RBC Capital raised its target price from $125 to $110 on Zoom stock.
Stock returns
The stock's 14-day relative strength index score of 48.65 shows that it isn't oversold or overbought. Zoom stock closed near its middle Bollinger Band level of $126.87 on Thursday, which also suggests that the stock is neutral.
Given the current scenario, I wouldn't recommend investing in the stock for the long term. I think that the stock's rising trend is temporary. The trend could stall after the coronavirus threat subsides. Meanwhile, the scope of working from home might increase for many companies, which would benefit the Zoom app.