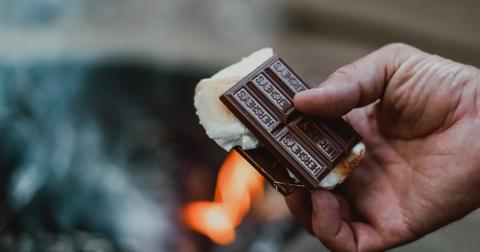 Why You Should Avoid Hershey Stock after Its Q1 Earnings
By Amit Singh

Updated
Food manufacturers benefit from consistent consumer demand. They look like a safe bet amid an uncertain economic environment. However, not all food stocks are worthwhile investments amid the current environment. One stock that I would avoid is Hershey (NYSE:HSY).
Recently, Hershey stock showed a strong recovery. However, the company didn't have an impressive first-quarter performance. I think that the weaker performance will likely restrict the upside. The company, similar to other food manufacturers, could benefit from consumer demand. However, the amount will likely be less than what other food manufacturing companies, primarily meal-oriented, expect to gain. I would like to wait for a better entry point in Hershey stock. Right now, the stock is trading at a higher valuation compared to the industry average.
Article continues below advertisement
Q1 recap
Hershey posted weaker-than-expected first-quarter results on April 23. The company missed analysts' sales and earnings estimates. Hershey's consolidated revenues of $2,037.3 million increased by 1.0% YoY (year-over-year). However, the revenues were below Wall Street's expectation of $2,083 million. The organic sales increased by 0.5%, which reflected higher pricing (+2.8%). Meanwhile, the volumes fell by 2.3%.
Hershey posted adjusted gross margins of 46.6%—up by 90 basis points from the same period last year. The expanded margins were due to higher pricing. Despite higher adjusted gross margins, the adjusted operating margins fell by 20 basis points to 23.1%. The YoY decline reflects higher business investments and increased advertising expenses.
Hershey reported an adjusted EPS of $1.63, which reflected an increase of 2.5% YoY due to the lower adjusted tax rate. However, the first-quarter EPS missed Wall Street's estimate of $1.71 by a wide margin.
Analysts cut target price for Hershey stock
Multiple analysts lowered their target price on Hershey stock following the first-quarter results. Piper Sandler downgraded the stock to "neutral" from "overweight." Analysts made the following reduction in their target price:
UBS lowered the target price to $144 from 157.
Stifel reduced the target price to $135 from $145.
Deutsche Bank cut the target price to $152 from $154.
BMO lowered the target price to $140 from $150.
Evercore ISI has a target price of $147—down from $150.
J.P. Morgan lowered the target price to $131 from $135.
Credit Suisse cut the target price to $152 from $160.
Analysts have a consensus target price of $143.13 on Hershey stock, which implies a potential upside of about 5% based on the closing price of $135.74 on April 24. The stock trades at a forward PE ratio of 22.7x, which is well above the industry average of 18.2x. The company's high valuation doesn't make it attractive at the current levels.