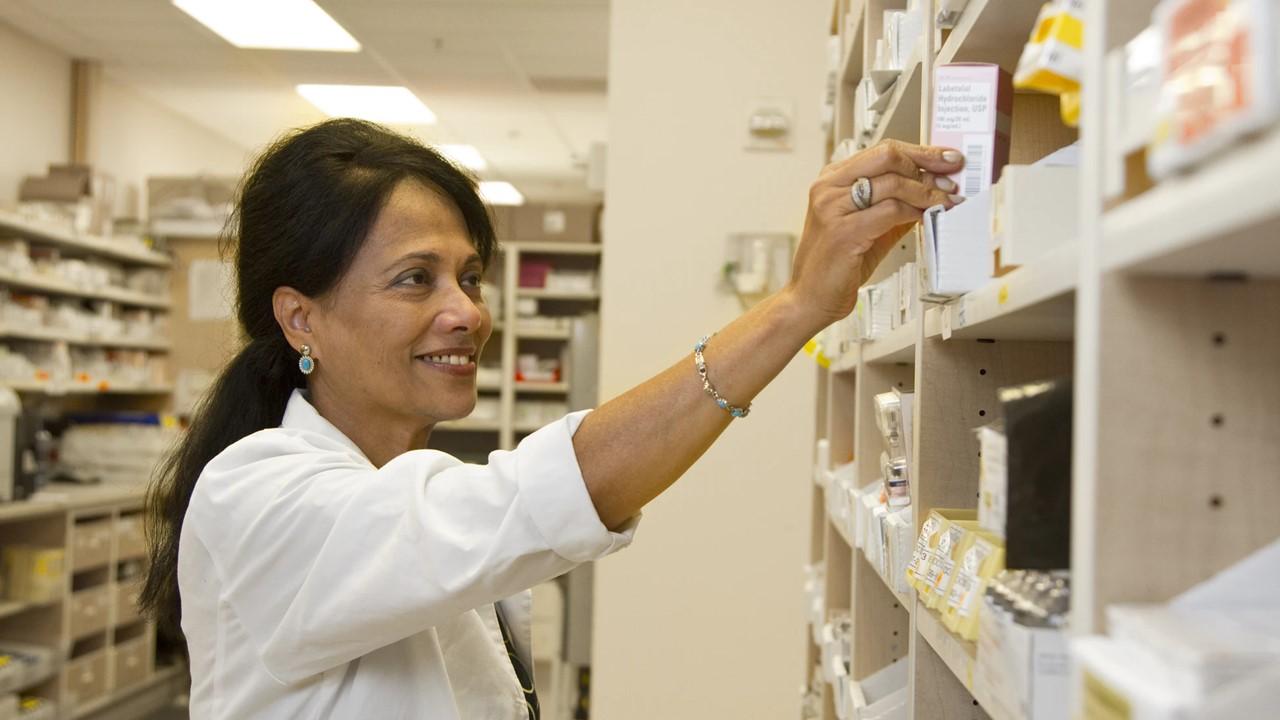 Why Walgreens Stock Fell despite Upbeat Q2 Earnings
By Sirisha Bhogaraju

Apr. 3 2020, Published 7:41 a.m. ET
Walgreens Boots Alliance (NASDAQ:WBA) reported strong earnings for the second quarter of fiscal 2020. The second quarter ended on February 29. Despite better-than-expected results, Walgreens stock fell by 6.5% as of 12:55 PM ET on April 2. Due to uncertainty amid the coronavirus pandemic, the company didn't provide an update on its fiscal 2020 guidance.
Walgreens' sales rose in the first three weeks of March. Customers made more purchases amid the coronavirus outbreak. However, sales declined after that, especially in quarantined markets. The company stated that the comparable sales growth was 26% in the first 21 days of March, but declined at a mid-teens rate in the last week.
Article continues below advertisement
Notably, Walgreens' comparable retail sales grew 14% in March due to a 32% rise in health and wellness sales and 28% growth in the grocery category. However, sales of discretionary categories like beauty and seasonal items declined. Walgreens stated that lower foot traffic might have a negative impact on its short-term sales, especially in discretionary categories.
What drove Walgreens' Q2 earnings?
Walgreens' second-quarter adjusted EPS of $1.52 beat analysts' expectation of $1.46. However, the adjusted EPS fell 7.3% YoY (year-over-year). The true-up of a reimbursement contract, YoY bonus impact, and lower gross margin in the US pharmacy business dragged down Walgreens' earnings.
The second-quarter sales grew 3.7% YoY to $35.82 billion compared to analysts' forecast of $35.27 billion. The company said that COVID-19 didn't have a material impact on its second-quarter results.
Article continues below advertisement
The sales from the Retail Pharmacy USA division grew 3.8% to $27.2 billion. The division's top line benefited from a 5.3% surge in pharmacy sales. The increase was partially offset by a 0.3% drop in retail sales. Walgreens cited store optimization as the reason for the decline in US retail sales. Meanwhile, pharmacy sales growth was supported by a rise in drug prices and higher prescription volumes.
The Retail Pharmacy International division's sales fell by 0.8% to $3.1 billion on a reported basis. Excluding the impact of favorable currency changes, the sales fell 1.7%. Lower Boots UK sales, continued unrest in Chile, and lower sales in Thailand impacted the segment's performance.
The Pharmaceutical Wholesale division's sales grew 5.7% in the second quarter to $6.1 billion. The division experienced strong sales in emerging markets and the UK.
Initiatives amid the pandemic
Walgreens is taking several initiatives to address customers' needs during the current crisis. The company will focus on home delivery. Also, the company offers free delivery for orders placed on its website. Walgreens expanded its drive-thru service to more locations and for certain health, grocery and cleaning items.
On March 31, the company announced the expansion of its collaboration with Postmates. Under the expanded partnership, Walgreens offers on-demand delivery in over 7,000 pharmacies nationwide. The company is also coordinating with US government health officials to provide drive-through testing sites.
Article continues below advertisement
Customers are redirecting their spending to essentials like cleaning items, food, and beverages amid the current crisis. The trend benefits companies like Clorox (NYSE:CLX) and Procter & Gamble (NYSE:PG). The demand for essentials also helps grocery chains like Kroger and Walmart. Meanwhile, Walgreens faced a decline in its beauty business. Due to this unfavorable trend, the company isn't launching new products. The company also postponed the planned launch of new beauty halls in additional stores.
Overall, Walgreens thinks that it's too early to estimate the net impact of the pandemic on its fiscal 2020 performance. Recently, the company announced that it will fill over 9,500 positions in its US stores. Meanwhile, CVS Health (NYSE:CVS) plans to employ 50,000 positions to address the surge in customer traffic amid the coronavirus pandemic. As of April 1, Walgreens and CVS stocks have fallen 27% and 21.5%, respectively.