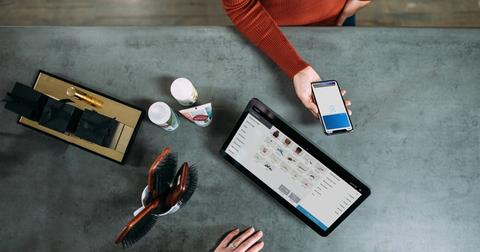 Square Stock: 2 Key Insights for Investors amid COVID-19
By Ruchi Gupta

Updated
Square (NYSE:SQ) has had its share of struggles due to the COVID-19 pandemic. In March, the stock fell nearly 40%, which marked a sharp reversal of fortunes for a stock that started the year strong. Square rose about 20% in January and 12% in February.
The stock's big plunge in March came as the company slashed its revenue and profit outlook due to COVID-19. However, Square has started regaining ground. So far, the stock has risen more than 19% in April. The stock is more than 90% above its 52-week low.
Here are two things Square stock investors should know right now.
Article continues below advertisement
UBS downgraded Square stock
UBS downgraded its rating on Square stock to "neutral" from "buy." Notably, UBS has a $54 target price on Square. The target price implies a 14% downside to the stock price of about $63.
A growing number of households are shopping online and working from home due to COVID-19 lockdowns. As a result, Amazon (NASDAQ:AMZN) and other e-commerce companies have seen surging demand for their online shopping services. However, UBS noted that Square's business is more oriented toward in-store spending. The firm thinks that the shift to online shopping will cost Square some revenue.
Square's role in the economic stimulus plan
The US government has outlined a plan to inject more than $2.0 trillion into the economy through a stimulus plan. The stimulus will mitigate the impact of COVID-19. Notably, the stimulus plan includes $350 million in small business loans. Square has been approved to help the government distribute the small business loans fund. The company has also sought a role in distributing the government's direct payment to US households. Helping distribute the government's relief fund should bode well for Square stock.
Article continues below advertisement
Square mainly makes money from the fee it charges merchants for payment processing. Most of the company's customers are small businesses. As a result, Square risks a major blow if the pandemic forces its small business customers to shut down. Getting the government's relief funds to small businesses quickly is important to save Square's customers.
COVID-19 storm will pass
However, COVID-19 might be weighing on Square's stock and business. The storm will eventually pass. Square needs to survive the storm, which is possible due to its strong balance sheet. The company has $2.1 billion in cash reserve.
At this point, investors can pick up the stock at nearly a 30% discount to what it cost a few months ago.