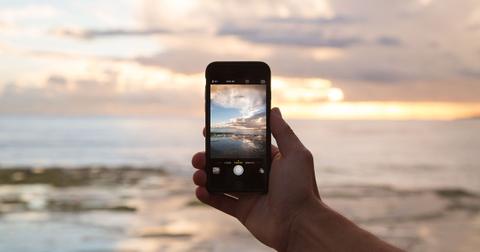 Should You Sell AT&T Stock before Its Q1 Earnings?
By Ambrish Shah

Updated
AT&T (NYSE:T) stock fell 0.8% on Monday and closed at $30.98. The stock was trading 22.0% below its 52-week high of $39.70. Meanwhile, the stock was trading 18.8% above its 52-week low of $26.08. At the closing price on Monday, the stock had a market capitalization of $222.2 billion.
AT&T stock has lost 3.3% in the last 12 months. Meanwhile, the S&P 500 Index has decreased by 2.9%. T-Mobile (NYSE:TMUS) has gained 22.0%, respectively.
What can investors expect from AT&T's first-quarter earnings results? The company is scheduled to report its first-quarter results on Wednesday before the market bell.
AT&T's Q1 results
Wall Street analysts expect AT&T to report revenues of $44.2 billion in the first quarter—a fall of 1.4% YoY (year-over-year) compared to $44.8 billion in the first quarter of 2019. The lower sales could be due to net customer losses in the traditional pay-TV and video streaming business segments. Analysts expect the company's adjusted EPS to decline by 1.2% YoY to $0.85 in the first quarter.
Analysts also expect AT&T's revenues to fall by 2.4% in 2020 to $177.0 billion. The sales will likely rise by 1.1% in 2021 to $178.8 billion. The adjusted earnings are also expected to decline by about 4.5% in 2020 to $3.41 per share. However, the profits are expected to rise by 5.0% to $3.58 per share in 2021.
For the first quarter, T-Mobile will likely report an adjusted EPS of $1.03—2.8% reduction YoY. Analysts expect a 3.0% growth in the total revenues to $11.4 billion.
Analysts' recommendations and target price for AT&T stock
Among the 32 analysts covering AT&T stock, ten recommend a "buy," 20 recommend a "hold," and two recommend a "sell." Currently, analysts have a 12-month target price of $35.74 on AT&T stock. On Monday, the stock was trading at a discount of 15.4% to analysts' 12-month target price. The consensus target price for the stock has fallen from $39.21 in March—a fall of 8.8%.
On Monday, UBS slashed its target price on AT&T stock to $32 from $39. On the same day, Evercore ISI also reduced its target price from $40 to $34, while Scotiabank lowered it from $41 to $37.
What's the valuation for AT&T stock?
Currently, AT&T stock is trading at 9.08x its fiscal 2020 estimated adjusted EPS of $3.41. The stock is also trading at 8.65x its fiscal 2021 estimated adjusted EPS of $3.58. Analysts expect AT&T's earnings to rise at a CAGR of 4.25% over the next five years.
Technical analysis
Based on the closing price on Monday, AT&T stock was trading 4.8% above its 20-day moving average of $29.56. The stock is also trading 7.4% below its 50-day moving average of $33.46 and 13.7% below its 100-day moving average of $35.89. AT&T's 14-day RSI is 50. The number suggests that the stock isn't oversold or overbought.
In 2019, AT&T's free cash flow rose 28.0% YoY to $29.2 billion. The company's operating cash flow also increased by 11.6% YoY to $48.7 billion. AT&T's capital expenditures fell 6.4% YoY to $19.4 billion in 2019. In 2019, the company returned $14.9 billion to shareholders in the form of dividends. On Monday, the company's dividend yield was 6.71%. Notably, T-Mobile doesn't pay equity dividends.