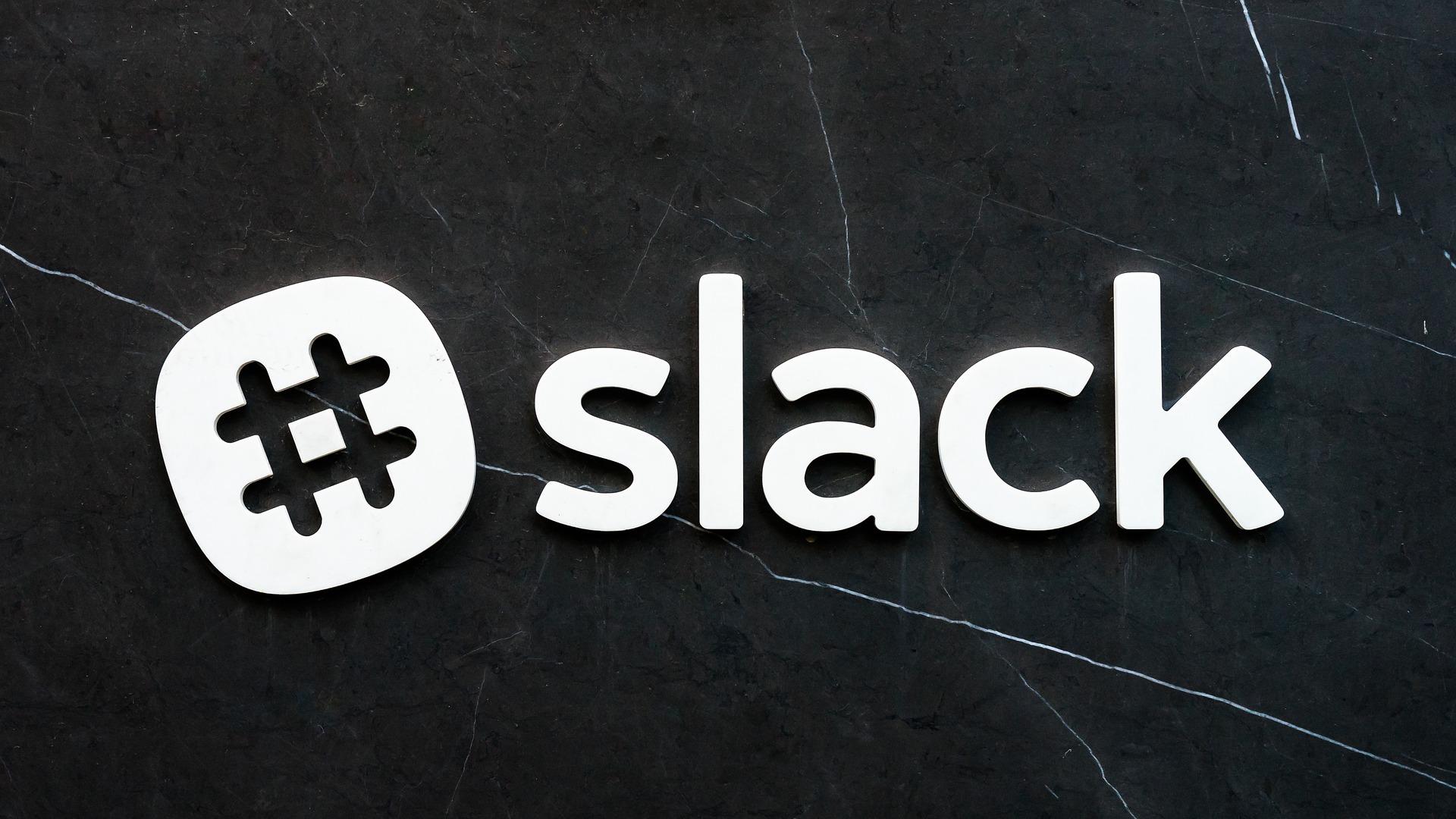 Should You Buy Slack Stock before the Salesforce Deal?
By Mohit Oberoi, CFA

Dec. 1 2020, Updated 8:10 a.m. ET
Slack Technologies stock rose over 5.4 percent on Monday and closed at $42.88. However, broader indexes fell. The Dow Jones Industrial Average fell by 271 points, or 0.91 percent. Meanwhile, the S&P 500 and the Nasdaq Composite lost 0.46 percent and 0.06 percent, respectively. Salesforce is rumored to soon announce the acquisition of Slack. Should you buy Slack ahead of the acquisition?
Article continues below advertisement
On Nov. 30, Slack stock had a market capitalization of $24.5 billion. The stock price has risen almost 47 percent in the last five days and gained over 60 percent in November. Yesterday, Slack stock closed above $42 for the first time since its listing date. While Slack stock has gained over 90 percent this year, most of these gains have come after reports that Salesforce may acquire the company.
Article continues below advertisement
The Slack-Salesforce merger
Slack was underperforming its peers by a wide margin this year. Zoom Video Communications, which also listed last year, is among the biggest gainers. However, rumors of Slack's acquisition by Salesforce triggered a rally in its stock last week. This year, corporate mergers and acquisitions have been running below last year's average, despite it being a blockbuster year for IPOs.
Article continues below advertisement
Although Salesforce hasn't yet officially announced the deal, many expect it to announce the acquisition today when it releases its quarterly earnings. According to CNBC, the half-cash, half-stock deal could value Slack at a premium.
Given its competitors' deeper pockets (namely Microsoft's), Slack would benefit from an acquisition by Salesforce. The demand for messaging services that Slack offers is expected to increase as many companies continue to let their employees work from home after the pandemic is controlled. Whereas work-from-home stocks have outperformed the markets this year, Slack missed a large part of the rally.
Article continues below advertisement
Would a merger with Salesforce benefit Slack?
Slack has been facing massive competition from Microsoft Teams, against which it has filed an antitrust complaint in the E.U. Slack expects its revenue to increase 38 percent at the midpoint in fiscal 2021. However, it also forecasts losses in the year, expecting a non-GAAP operating of $70 million–$75 million.
Article continues below advertisement
Other major acqusitions by Salesforce
Salesforce, which was added to the Dow Jones in August, has completed several major acquisitions over the last two years. It acquired Tableau for $15.3 billion in 2019 and MuleSoft for $6.5 billion in 2018. The Slack deal would be its biggest. Salesforce stock, up over 52 percent this year, is among the S&P 500's top 40 gainers.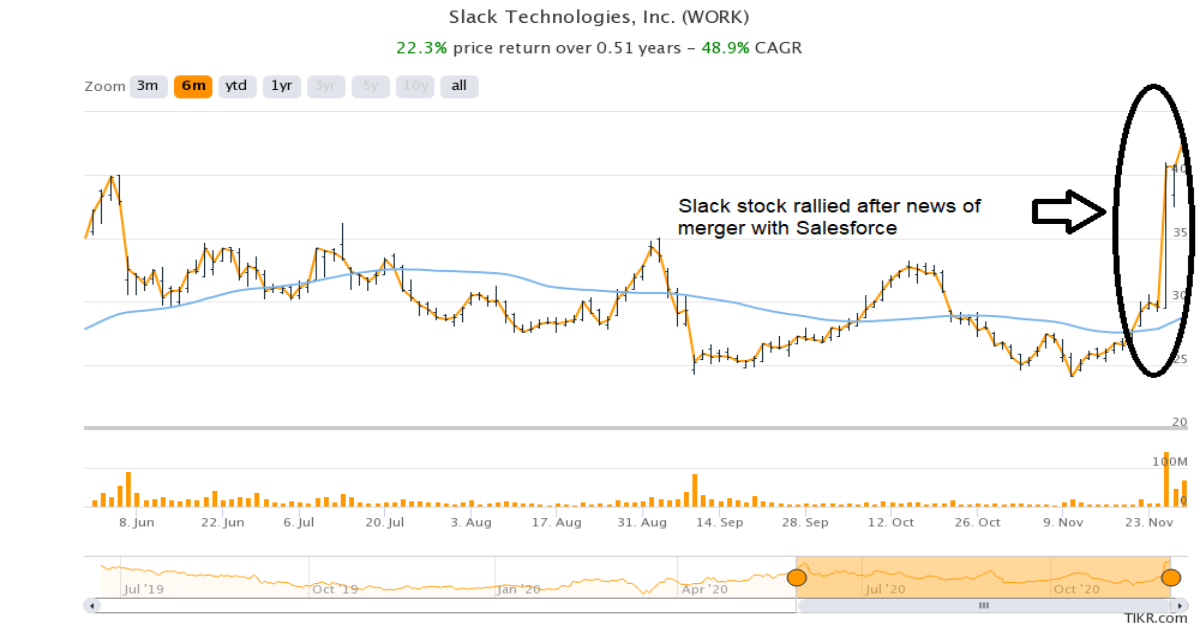 Article continues below advertisement
Should you buy Slack stock before the Salesforce deal?
Slack stock has risen over the last week on optimism that Salesforce will buy it at a premium. However, it's still unclear as to what Salesforce is willing to pay for Slack. The deal seems to be baked into the stock price. Unless Salesforce announces it will be paying a massive premium on Slack's current stock price, Slack stock looks unlikely to rise after a merger announcement.
If Salesforce doesn't announce its Slack acquisition in its earnings call today, we could see a sell-off in Slack stock. A deal would be a win-win for both companies. While Salesforce would get access to a fast-growing business, Slack would get the financial and technical resources to take on its larger competitors.