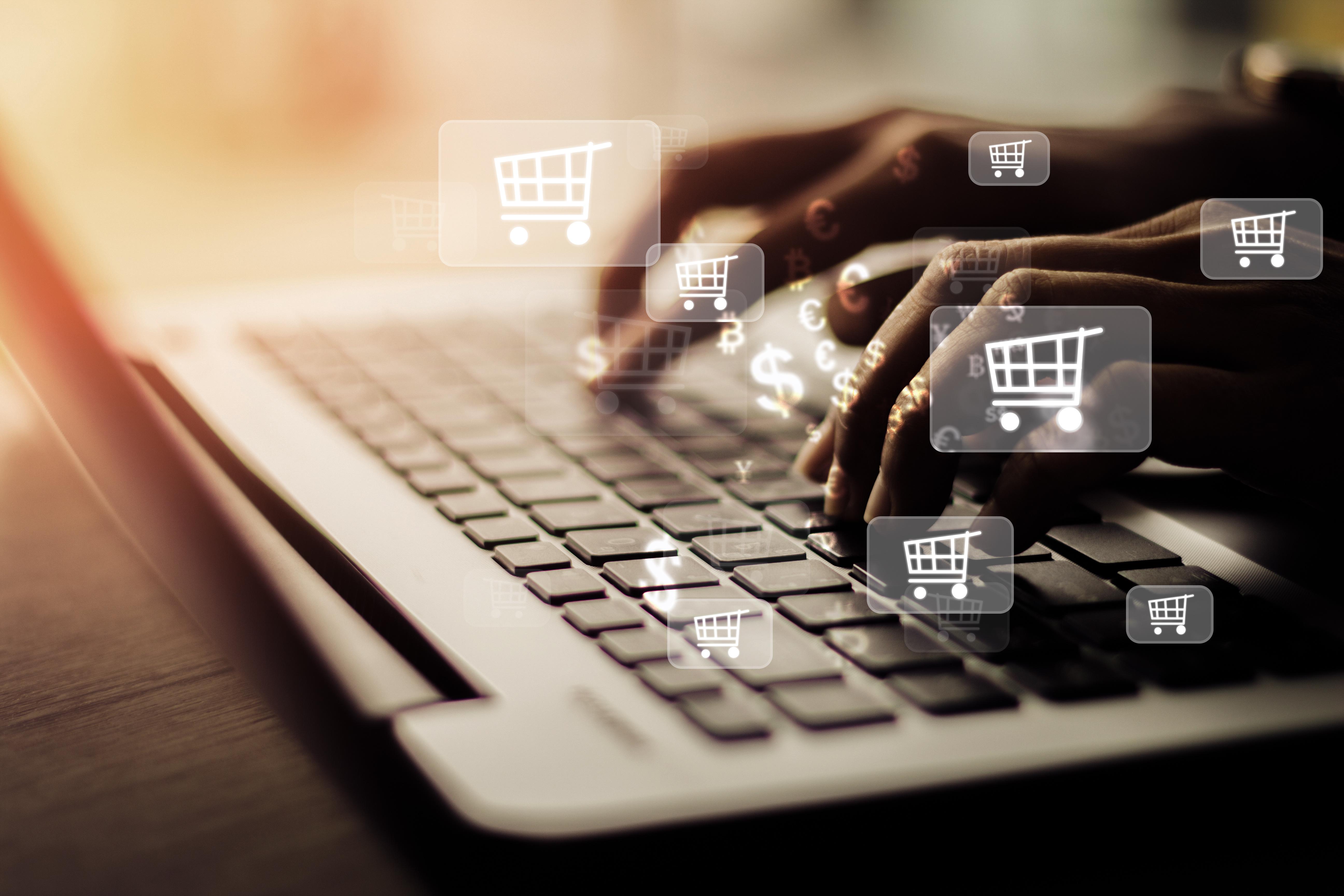 Shopify Withdraws 2020 Guidance, Stock Falls
By Sophia Nicholson

Nov. 20 2020, Updated 2:46 p.m. ET
Shopify (NASDAQ:SHOP) stock fell 7.74% on April 1 after the company suspended its guidance due to the deadly coronavirus outbreak. On February 12, the company expected its revenue to grow from $2.13 billion–$2.16 billion in 2020. Many US companies including Dell, The Gap (GAP), Domino's Pizza (NYSE:DPZ), VMWare, and Target (NYSE:TGT) have withdrawn their financial guidance.
Shopify stock closed the trading day at $384.67 on Wednesday, which valued the company at $44.7 billion. Currently, the stock is trading 35.2% below its 52-week high of $593.89 and more than 102.1% above its 52-week low of $190.38. As of Wednesday, the company's share price has fallen by 3.2% YTD (year-to-date).
Article continues below advertisement
Coronavirus impacts Shopify stock
Like other companies, Shopify stock has taken a hit amid growing uncertainty due to the rising number of coronavirus cases across the globe. The company's operations have slowed down. Many businesses have shut down or scaled back their operations due to the lockdown. Notably, many small and medium-sized businesses used to order goods from China and other eastern countries and sell them online on Shopify's platform.
The company earned about 36% of its sales based on subscriptions from merchants who sell their goods through their online stores on Shopify's platform. The company also generates about 64% of its revenue from GMV (gross merchandise volume) fees. In 2019, Shopify's GMV increased by 49% YoY to $61.1 billion. However, the GMVs will likely take a hit if the coronavirus persists in China and other countries.
Shopify reported better-than-expected fourth-quarter results in February. The company's adjusted EPS of $0.43 increased by 59.3% YoY, while its revenue of $505.2 million grew 47% YoY in the quarter.
Article continues below advertisement
Will the stock recover this year?
Shopify is the second-largest online retailer in the US after Amazon (NASDAQ:AMZN). The company has been investing in its fulfillment centers to match Amazon and make deliveries across the US in two days or less. Now, Shopify has over 1 million merchants on its platform. In June 2019, Shopify announced that it would spend around $1 billion to build new fulfillment centers in the US.
The addition of 6 River Systems should help the company ramp up its fulfillment centers in the US. More fulfillment centers would help Shopify merchants lower their costs and fulfill their orders and shipments efficiently. Shopify expects the 6 River Systems acquisition to drive its revenues in 2020. The company is well-positioned in the long term due to its fulfillment center expansion.
Analysts' expectations for 2020
Shopify will likely report its first-quarter earnings on May 6. During the fourth quarter, the company expected revenues of $440 million–$446 million for the first quarter. However, Wall Street analysts expect Shopify's revenues to grow by 38.7% in the first quarter. Analysts also expect Shopify's 2020 revenue to grow 33.7% YoY. In 2019, the company's revenues grew 47.1% YoY.
Meanwhile, analysts expect the company's first-quarter EPS to decline by more than 100%. For 2020, analysts expect the EPS to decline by 34.5% compared to a decline of 21.1% in 2019.
Analysts' view on Shopify stock
After withdrawing the guidance for 2020, two analysts slashed the target price on Shopify stock. CIBC cut the target price to $450 from $600. The new target price was trading at a 17% premium to the current stock price. Raymond James trimmed the target price on Shopify stock to $400 from $600. The new target price is still at a 4% premium to Wednesday's stock price.
The 12-month average target price is $509.23 for Shopify stock, which is at a 32.4% premium to Wednesday's current price. Among the 31 analysts covering the stock, 15 recommend a "buy," 14 recommend a "hold," and two recommend a "sell."