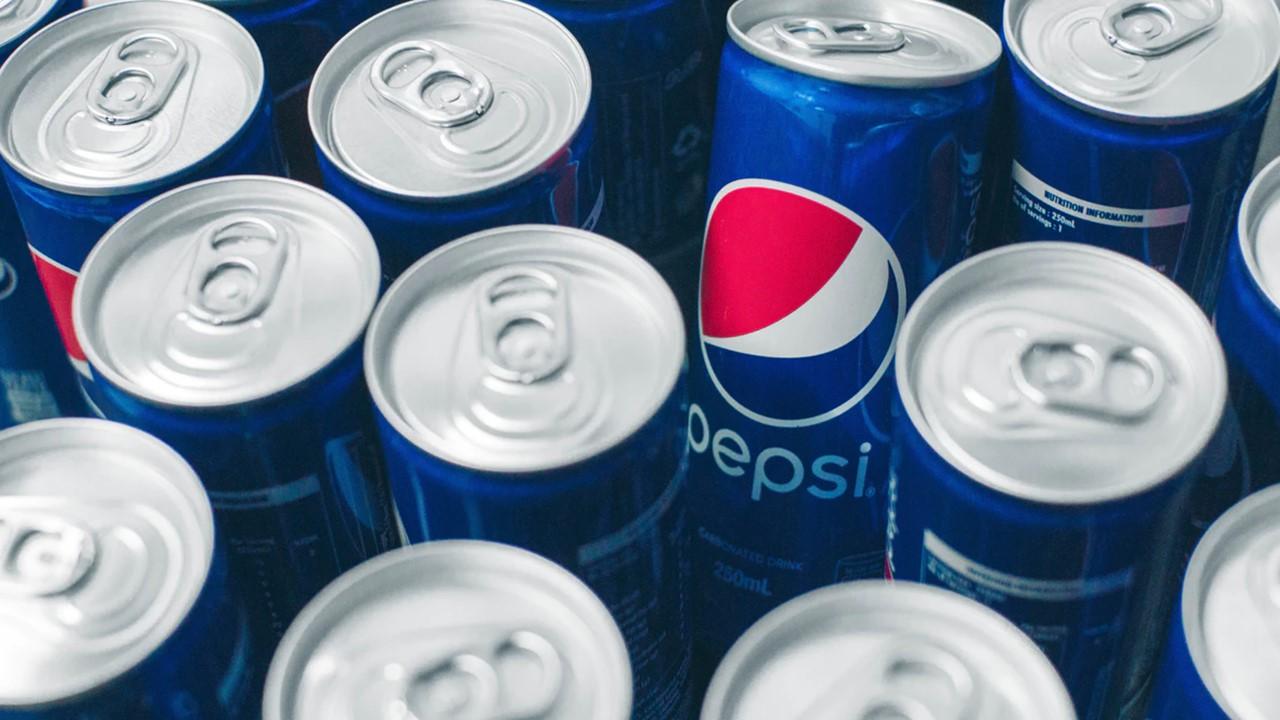 PepsiCo Posts Strong Q1 Results, Withdraws 2020 Guidance
By Sirisha Bhogaraju

Apr. 28 2020, Updated 11:53 a.m. ET
Snack food and beverage giant PepsiCo (NASDAQ:PEP) beat Wall Street's forecast amid the COVID-19 pandemic. The company's first-quarter revenue grew 7.7% YoY (year-over-year) to $13.9 billion. Analysts expected revenue of $13.2 billion. The company's organic revenue growth was 7.9%. Meanwhile, the adjusted EPS of $1.07 also beat analysts' estimate of $1.03. The first-quarter adjusted EPS grew 10.3% YoY.
Article continues below advertisement
Customers have been stocking up on food and beverage items amid the COVID-19 outbreak. According to PepsiCo, the demand related to COVID-19 benefited its first-quarter revenue by about two percentage points. Excluding the impact of pantry loading, PepsiCo's organic revenue growth was over 5%. A successful Super Bowl campaign also drove the company's organic growth.
PepsiCo stock has risen by 1.3% as of 10:10 AM ET today. The stock has fallen by 1.6% YTD (year-to-date) as of Monday. So far, Coca-Cola (NYSE:KO) has fallen by 15.5% YTD.
PepsiCo's Q1 segment-wise revenue growth
PepsiCo experienced strong growth across all of its segments. The company's Frito-Lay North America, Quaker Foods North America, and PepsiCo Beverages North America segments each reported revenue growth of 7%.
PepsiCo Beverages North America's revenue gained from a 6% rise in volumes. The gain was partially offset by unfavorable pricing. The segment's non-carbonated beverage volumes rose 14% YoY mainly due to double-digit growth in the water portfolio and Gatorade sports drinks. Also, volumes of Lipton ready-to-drink teas grew by mid-single-digits. The division experienced only a slight rise in its carbonated beverage volumes. Coca-Cola's sparkling soft drink volumes fell 2% in the first quarter mainly due to weakness in its China business. However, PepsiCo Beverages North America's profitability was hurt by an unfavorable product and channel mix.
Article continues below advertisement
The Frito-Lay North America segment gained from a 5% growth in volumes mainly in Cheetos and Tostitos. With social distancing guidelines in place, some restaurants are closed. There has been increased demand for packaged food items. The Quaker Foods North America segment experienced an 8% surge in volumes. Notably, oatmeal, ready-to-eat cereals, and Roni trademark delivered a double-digit volume rise.
Growth outside North America
Latin America revenue grew 6% in the first quarter due to a 2.5% growth in its snack food volumes, 5% growth in beverage volumes, and higher pricing. Revenue from the Europe segment surged 14% due to a 6 percentage point benefit from the SodaStream acquisition. The division's snack business saw double-digit volume growth in Turkey and high single-digit growth in the UK and France. Europe's beverage volumes were driven by double-digit growth in France, Germany, and Turkey. The beverage business also performed well in the UK and Poland.
Meanwhile, the Africa, the Middle East, and South Asia segment's revenue grew 9%. The company's snack food business experienced double-digit growth in India, Pakistan, and the Middle East. Likewise, the beverage volumes rose by double-digits in India and Nigeria.
The revenue from the Asia-Pacific, Australia and New Zealand, and China region increased by 6%. Lower volumes in China partially offset higher snack volumes in Indonesia and Australia. The segment's beverage volumes fell 2% mainly due to China.
Article continues below advertisement
Road ahead
PepsiCo, like Coca-Cola, also withdrew its 2020 guidance. Companies struggle to predict how COVID-19 will impact their fiscal business due to the uncertainty involved. Previously, PepsiCo predicted organic revenue growth of 4% and EPS growth (constant currency basis) of 7% in 2020.
For the second quarter, PepsiCo expects a low-single-digit decline in its organic revenue. The company also expects weakness in immediate consumption channels (like restaurants), retail closures, and other COVID-19 related issues to have a negative impact on its second-quarter operating margin.
Meanwhile, PepsiCo and Coca-Cola have invested in their e-commerce businesses to cater to more online purchases.
PepsiCo didn't withdraw its dividends and share repurchase plan. The snack food and beverage giant expects to pay $5.5 billion in dividends in fiscal 2020. PepsiCo also plans to repurchase shares worth $2 billion.
The company announced the completion of its $3.85 billion Rockstar Energy acquisition. The Rockstar Energy acquisition will likely enhance PepsiCo's position in the energy drinks market. The company plans to strengthen its position in the energy space through a distribution agreement with Vital Pharmaceuticals. According to the agreement, PepsiCo will exclusively distribute the rapidly growing Bang Energy drinks in the US.