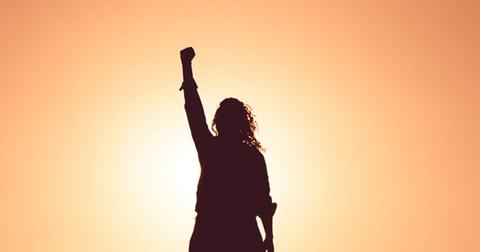 Kimberly-Clark Beats Q1 Estimates Due to Increased Demand
By Amit Singh

Updated
Today, Kimberly-Clark (NYSE:KMB) posted better-than-expected first-quarter results, which ended on March 31. The company's sales and earnings beat Wall Street analysts' expectations due to increased demand. Investors should note that consumer product manufacturers have witnessed increased shipment volumes. Consumers rushed to stock up on essentials amid COVID-19. Procter & Gamble (NYSE:PG) also reported stellar growth in its quarterly sales and EPS.
Article continues below advertisement
Kimberly-Clark's Q1 results
Kimberly-Clark posted revenues of $5.0 billion, which beat analysts' estimate of $4.9 billion and increased about 8% YoY (year-over-year). The volumes increased by 8% due to strong demand in the Consumer Tissue segment. Meanwhile, the pricing and product mix each contributed 1% to the top-line growth rate. However, negative foreign exchange rates remained a drag.
Kimberly-Clark outperformed Procter & Gamble with its organic sales growth. Notably, the company posted an 11% jump in organic sales compared to Procter & Gamble's 6% increase. The sales increased in the company's Consumer Tissue segment (+13%) due to a 14% surge in volumes led by increased demand amid COVID-19. The company's Personal Care segment had a 6% revenue growth due to a 7% rise in volumes and favorable pricing and mix. The sales in the K-C Professional segment increased 4% due to higher volumes (+4%) and pricing (+2%).
Kimberly-Clark's gross profit dollars rose by 25% YoY to $1.8 billion due to higher revenues. Meanwhile, the gross margin rose significantly to 35.8%, which reflected higher pricing and a favorable product mix. Kimberly-Clark posted an adjusted operating profit of $997 million—up 24% YoY. Meanwhile, the adjusted operating margin expanded by about 250 basis points to 19.9% in the first quarter.
Kimberly-Clark posted an adjusted EPS of $2.13, which beat analysts' expectation of $1.98 and rose 28% YoY. Strong sales and higher margins drove the company's bottom line. Besides, the lower adjusted effective tax rate and lower outstanding share count drove the EPS higher.
What's on the horizon for the stock?
While I expect the spike in demand to normalize, Kimberly-Clark could continue to see stable demand for its products. The focus on productivity and cost-saving measures will likely drive the company's bottom line and support its stock.
I think that investors should have Kimberly-Clark stock in their portfolio to get through the current volatility in the equity market.