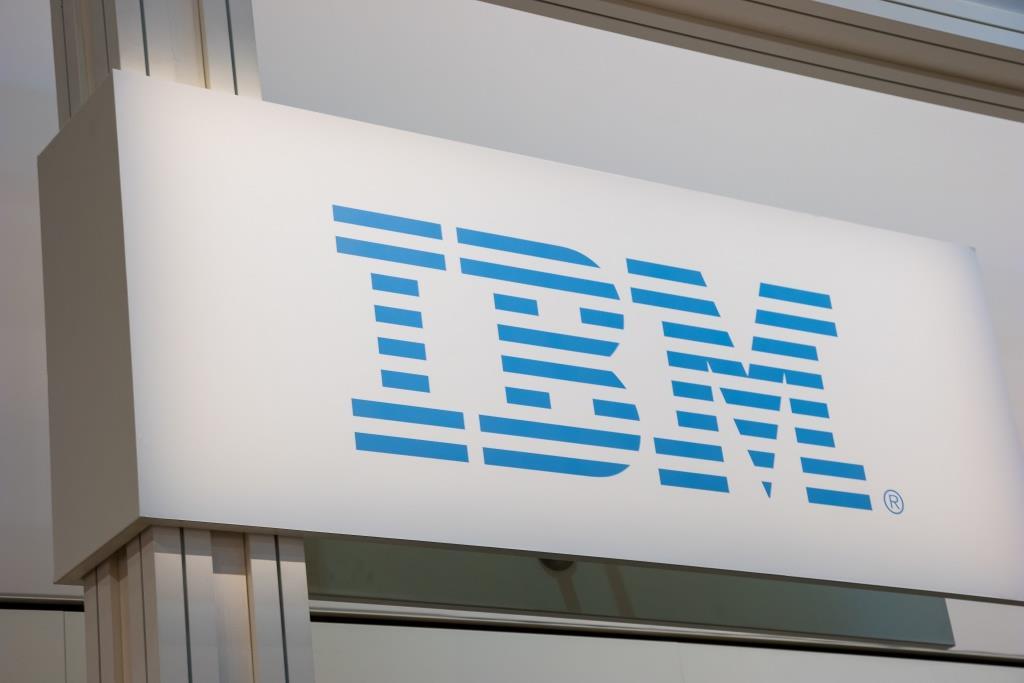 Is IBM Stock a 'Sell' after Its Q1 Earnings?
By Ambrish Shah

Apr. 21 2020, Published 7:33 a.m. ET
IBM (NYSE:IBM) stock fell around 3% in the extended trading session on Monday. The company reported mixed first-quarter results on the same day. Although the earnings beat analysts' consensus estimate, the revenue missed the estimates. The revenue miss was due to the coronavirus outbreak, which impacted IBM's software sales in March.
According to a report from MarketWatch, "Looking at the first quarter, through February we were tracking roughly in-line with our expectations," IBM CFO James Kavanaugh said in the quarterly conference call. He also said, "As we got into March, the health situation and resulting social distancing became more widespread. As you would expect, we saw noticeable change in client priorities."
Article continues below advertisement
IBM's Q1 performance
In the first quarter, IBM's adjusted EPS fell 18.2% YoY (year-over-year) to $1.84 compared to $2.25 a year ago. The company beat analysts' consensus estimates of $1.80, according to data from Thomson Reuters. In the first quarter, IBM reported $17.57 billion in revenue—down 3.4% YoY and lower than analysts' consensus estimate of $17.62 billion.
IBM's biggest segment, Global Technology Services, fell 5.9% YoY, while the Systems revenue rose 3.0% YoY. The Global Business Services segment's revenue fell 0.5% YoY in the first quarter. Meanwhile, the Cloud segment did well in the first quarter. Cloud & Cognitive Software revenue rose 5.5% YoY in the first quarter.
In the first quarter, Red Hat revenue grew 18% YoY on a normalized basis. In July 2019, IBM closed its acquisition of Red Hat for $34 billion. To learn more about the deal, read IBM Acquires Red Hat: Reiterates Blockchain and AI Ambitions.
In the first quarter, IBM's free cash flow fell 19.5% YoY to $1.36 billion. The company's operating cash flow also decreased by 5.9% YoY to $4.5 billion. IBM's capital expenditures rose 20% YoY to $737 million in the first quarter. The company returned $1.44 billion to shareholders in the form of dividends in the first quarter. IBM expects to maintain its dividend payments going forward. On Monday, the company's dividend yield was 5.4%.
Article continues below advertisement
Growth projection for 2020
IBM withdrew its guidance for fiscal 2020 amid the COVID-19 pandemic. Earlier this year, the company expected its 2020 non-GAAP EPS to be around $13.35. The company also expected to generate free cash flows of nearly $12.5 billion.
Analysts expect an adjusted EPS of $11.57 in 2020—down about 9.7% YoY. The adjusted EPS will likely rise by 9.9% in 2021 to $12.71 per share. Analysts expect IBM's revenues to fall by 4.5% in 2020 to $73.7 billion. The sales will likely rise by 3.2% in 2021 to $76.0 billion.
Analysts' recommendations for IBM stock
Based on Reuters data, among the 19 analysts tracking IBM stock, 26% recommended a "buy," 63% recommended a "hold," and 11% recommended a "sell." Analysts' mean target price for IBM stock is $129.41, which implies a potential upside of 7.5% based on its last closing price. After the first-quarter results, Wedbush decreased its target price on IBM stock by $15 to $140. J.P. Morgan also decreased its target price on the stock from $128 to $126.
Oracle (NASDAQ:ORCL) and Microsoft's (NASDAQ:MSFT) target prices suggest potential returns of -6.7% and 6.5%, respectively.
Article continues below advertisement
IBM stock's price movement
IBM stock closed 0.24% higher on Monday and stood at $120.41. At the closing price, the company's market cap is about $107.0 billion. The stock is trading 24.2% lower than its 52-week high of $158.75 and 33.0% higher than its 52-week low of $90.56. Overall, IBM has lost 14.2% in the last 12 months.
Based on the closing price on Monday, IBM stock was trading 6.4% above its 20-day moving average of $113.15. The stock is also trading 3.0% below its 50-day moving average of $124.19 and 7.8% below its 100-day moving average of $130.66. IBM's 14-day RSI score is 53. The score suggests that the stock isn't overbought or oversold.
Oracle and Microsoft stocks delivered negative returns of 1.3% and 2.0% on Monday. Microsoft will release the results for its March ended quarter on April 29. Wall Street analysts expect Microsoft's first-quarter reported revenue to rise by 11.2% to $34.0 billion. They expect a 13.2% growth in the adjusted EPS to $1.29.
On Monday, the S&P 500 and the Dow Jones Industrial Average fell 1.8% and 2.4%, respectively. The broader markets fell due to uncertainty amid the coronavirus outbreak. Read US Stock Market Crash Reversal: Is a Double Bottom Next? to learn more.