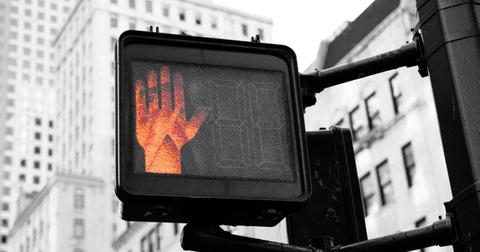 Investors Might Want to Hold AT&T Stock after Q1 Results
By Ambrish Shah

Updated
AT&T (NYSE:T) stock is trending up in today's pre-market trading session. The stock has risen 0.8% as of 5:12 AM ET. The company reported disappointing first-quarter results before the market bell on Wednesday. Although the earnings met analysts' consensus estimate, the revenue missed the estimates.
AT&T reported an adjusted EPS of $0.84 in the first quarter. The adjusted EPS was in line with analysts' estimate of $0.84. However, the revenues of $42.78 billion missed analysts' estimate of $43.86 billion. AT&T's revenues in the first quarter fell about 4.6% YoY (year-over-year) from $44.83 billion. Lower sales were due to the net losses of video subscribers. The company reported better-than-expected postpaid phone subscriber net additions.
AT&T's Q1 performance
In the first quarter, AT&T gained 3.31 million net wireless subscribers in the US. The company added 163,000 postpaid phone net customers in the first quarter compared to 79,000 net additions in the first quarter of 2019. Wall Street analysts expected the company to gain about 91,000 postpaid phone net subscribers. AT&T gained postpaid phone customers despite shutting down 40% of its retail stores. However, the company lost 45,000 prepaid customers in the first quarter. AT&T reported a postpaid phone churn rate of 0.86% in the first quarter compared to 0.92% in the first quarter of 2019.
AT&T reported a net loss of 897,000 traditional pay-TV subscribers—higher than 544,000 net losses in the first quarter of 2019. The company lost pay-TV subscribers due to competition from online video streaming services like Netflix (NASDAQ:NFLX). AT&T also lost a net 138,000 over-the-top subscribers. In the first quarter, the Entertainment Group segment's revenues fell 7.2% YoY to $10.5 billion. Notably, the company's WarnerMedia segment is scheduled to launch HBO Max on May 27. HBO Max is a subscription video streaming service and a Netflix competitor. In the first quarter, AT&T's WarnerMedia segment's revenues fell 12.2% YoY to $7.4 billion. The WarnerMedia segment's revenues fell due to the closure of movie theatres amid the coronavirus pandemic.
Earlier this week, Netflix reported strong first-quarter financial results. Read Netflix Stock Has Fallen despite Posting Solid Q1 Earnings to learn more.
Withdrew 2020 financial outlook
AT&T withdrew its financial outlook for fiscal 2020 due to uncertainty amid the coronavirus outbreak. According to a Reuters report, the company "warned that the current quarter would demonstrate the full impact of nationwide stay-at-home mandates aimed at curbing the spread of the novel coronavirus, which only affected the company's results during the last two weeks of March." The report also said, "AT&T said the pandemic reduced earnings by 5 cents per share in the first quarter. A severe blow to advertising sales, due to the postponement of live sports such as college basketball's March Madness and lower wireless equipment sales, led to a $600 million decline in revenue."
Analysts' recommendations on AT&T stock
AT&T stock is tracked by 32 Wall Street analysts. Among the analysts, ten recommend a "buy," 20 recommend a "hold," and two recommend a "sell." Analysts' mean target price on the stock is $34.74, which implies a 17.9% gain from the current level of $29.47. The consensus target price for the stock has fallen from $38.67 in March—a fall of 10.2%.
After the first-quarter results, Cowen and Company lowered its target price on AT&T stock by $1 to $36. Scotiabank also decreased its target price on the stock from $37 to $33.
Stock performance
AT&T stock fell 1.3% on Wednesday and closed the trading session at $29.47. Notably, the stock was trading 25.8% below its 52-week high of $39.70 and 13.0% above its 52-week low of $26.08. At the closing price on Wednesday, AT&T had a market capitalization of $211.4 billion.
Based on the closing price on Wednesday, AT&T stock was trading 1.1% below its 20-day moving average of $29.79. The stock is also trading 11.0% below its 50-day moving average of $33.11 and 17.5% below its 100-day moving average of $35.74.
AT&T's 14-day relative strength index score is 44, which suggests that the stock isn't overbought or oversold. The company's upper, middle, and lower Bollinger Band levels are $31.77, $29.79, and $27.81, respectively. On Wednesday, the stock closed near its middle Bollinger Band level, which suggests that it's neutral.
As of Wednesday, AT&T's dividend yield was 7.1%. In the first quarter, the company returned $3.74 billion to investors in the form of cash dividends compared to $3.71 billion in the first quarter of 2019.
T-Mobile (NYSE:TMUS) stock delivered returns of 3.4% on Wednesday. Wall Street analysts expect the company's first-quarter reported revenue to rise by 2.9% to $11.4 billion. They expect a 2.8% reduction in the adjusted EPS to $1.03.
On April 1, T-Mobile closed its long-awaited acquisition of Sprint. To learn about the deal, read T-Mobile and Sprint Merger Gets Green Light in California.
For more information on AT&T, read AT&T Stock Is a 'Buy' amid the Coronavirus Sell-Off and AT&T Withdraws Share Buyback Plan amid Coronavirus.