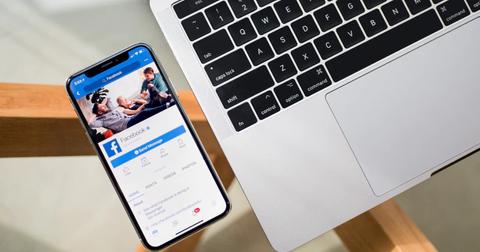 Facebook's Video Chat Feature: Better than Zoom and Houseparty?
By Sophia Nicholson

Updated
Facebook (NASDAQ:FB) stock grew 2.67% on April 24 after it launched its new video chat feature. The company's new video chat service comes at a time when staying at home is the new trend due to the COVID-19 pandemic. Notably, the new service sounds like a threat to video chat rivals like Zoom Video Communications (NASDAQ:ZM) and Houseparty. Zoom shares fell over 6% on April 24 after Facebook made the announcement through a blog post.
Article continues below advertisement
Facebook's video chat service
On April 24, Facebook launched a new group video chat service called "Messenger Rooms." The service will be available on Facebook's core social platform and its Messenger app. Users can create a "room" from WhatsApp or Instagram, add participants, remove people from the room, and even lock the room. Facebook, through this service, wants to capitalize on the current COVID-19 crisis. According to Facebook CEO Mark Zuckerberg, "The goal is a group video product that feels more social, and less corporate than what's currently available."
Apart from Messenger Room, Facebook has many video chat services for its users. Over 700 million people also use the company's products, like Messenger or WhatsApp, to make voice or video calls every day, according to the blog post. Amid the huge demand for video chat services, Facebook also started a video chat service inside its dating feature. The company has also allowed users to save their Instagram Live videos. Facebook has increased its WhatsApp's video call person limit to eight people from four.
Article continues below advertisement
Rise in video chat services amid COVID-19 crisis
Like Facebook, Zoom Video and Houseparty have also gained huge popularity through their video calls and chat services amid COVID-19. The Zoom Video app has been popular with many companies for business meetings. The app provides remote working options. Many schools and other businesses have also used Zoom's teleconferencing software. Currently, people have to stay home due to lockdowns. The shift in the working pattern has attracted many users due to rising COVID-19 cases. Zoom's daily users have risen from 10 million users at the end of December 2019 to over 300 million in a few months. However, Zoom has faced numerous security-related issues.
Houseparty is another video calling app that's gaining steam amid the pandemic. Owned by Epic Games, Houseparty lets users switch between group chats. The app has added 50 million new subscribers in one month amid the rising demand for video chat services.
Facebook's Messenger Room targets Zoom and Houseparty
Among the key features, Facebook's Messenger Room service will allow as many as 50 people to video chat, even if they don't have a Facebook account. Earlier, Messenger video calls were limited to eight people. Initially, Messenger Rooms won't be available for a group chat with 50 people. A company's spokesperson told CNBC that the service will ramp up to 50 people soon. In comparison, Zoom's service offers video chat for up to 100 people, while Houseparty only allows up to eight people.
There's no charge or time limit for Facebook's new group video chat feature. People can also use features like augmented reality filters and add filters while chatting. Zoom provides free video chat service, but the chat is restricted to 40 minutes.
With attractive features for its users, Facebook's Messenger Room video chat service looks better than rival services. The service should also help Facebook stock recover, which has fallen amid the pandemic-driven sell-off. So far, the stock has gained around 14% this month compared to a decline of over 13% in March. Facebook stock has fallen about 7.4% YTD as of April 24. The shares closed at $190.07 on April 24, which placed the market value at $541.8 billion.
Read 2 Things Facebook Stock Investors Need to Know Today and Is $5.7 Billion Jio Investment Good for Facebook Stock? to learn more.