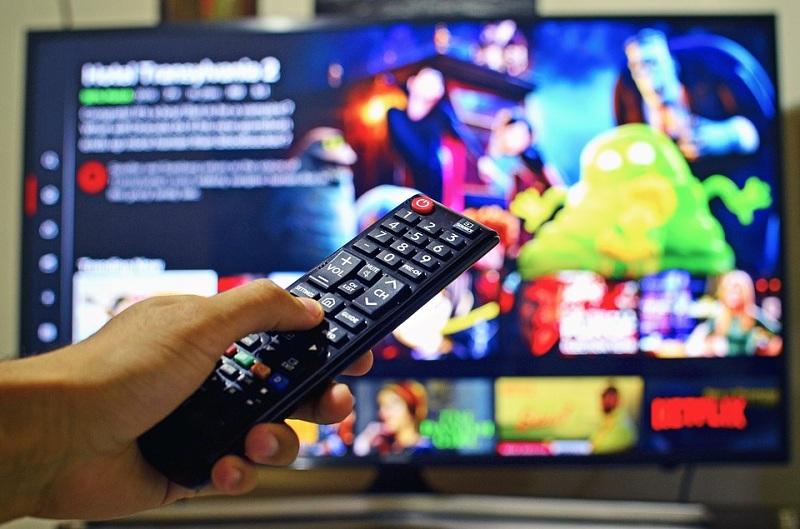 Dumping Netflix Shares? You Might Want to Think Twice
By Ruchi Gupta

Sep. 4 2020, Updated 6:52 a.m. ET
Netflix (NASDAQ:NFLX) shares rose about 2.0% in March—a month that was generally characterized by a broad sell-off in company stocks. Netflix gained about 7.0% in January and February.
Some investors dumped Netflix stock due to fears that COVID-19 would destroy the company's business. However, the past few weeks revealed that Netflix is actually benefiting from the pandemic despite headwinds. The major headwind for Netflix is that the COVID-19 crisis has forced it to halt production. However, the company said that it has enough content to meet demand during the production halt.
Article continues below advertisement
Netflix shares and COVID-19 sell-off
There isn't a doubt that the COVID-19 pandemic is devastating global economies. In the US, historically high jobless claims are a clear testament to an economy under pressure. The pandemic has shut down businesses and shredded jobs. Likewise, Netflix shares took a blow in March due to concerns about deteriorating economic conditions.
Investors were concerned that entertainment budgets might get slashed as households lose jobs and income.
However, a new video app download report offered hope to Netflix investors during this trying period. Apptopia and Braze reported that Netflix was the most downloaded video app worldwide in the first quarter of 2020. Netflix recorded over 59 million app downloads in the quarter. Google's YouTube was second with 39.4 million app downloads. Amazon's Prime Video app recorded 27 million downloads. Meanwhile, Disney+ recorded 17.5 million app downloads worldwide. Disney+ was ranked seventh in the Apptopia and Braze report.
Article continues below advertisement
In the US, Netflix has almost reached saturation with over 60 million subscribers. The company recorded about 12 million app downloads in the US. Disney+ had more than 14 million app downloads. If there's anything that investors can learn from the app download report, the COVID-19 crisis isn't a strong reason to avoid Netflix shares.
People turn to video streaming to beat boredom
Mega companies from Apple to Google and Facebook have asked their employees to work from home. Many people have been staying indoors due to lockdowns in cities and states. The need to stay at home has boosted the uptake of video streaming. Netflix's content chief, Ted Sarandos, spoke about the boost last month.
The app download figures show that Netflix is still the competitor to beat on the global stage. In the US, the download figures show that Netflix continues to grow despite increased competition and its already deep penetration.
Netflix shares have risen about 14% for the year. However, the stock is still trading at more than a 6.0% discount to its 52-week peak of $394.