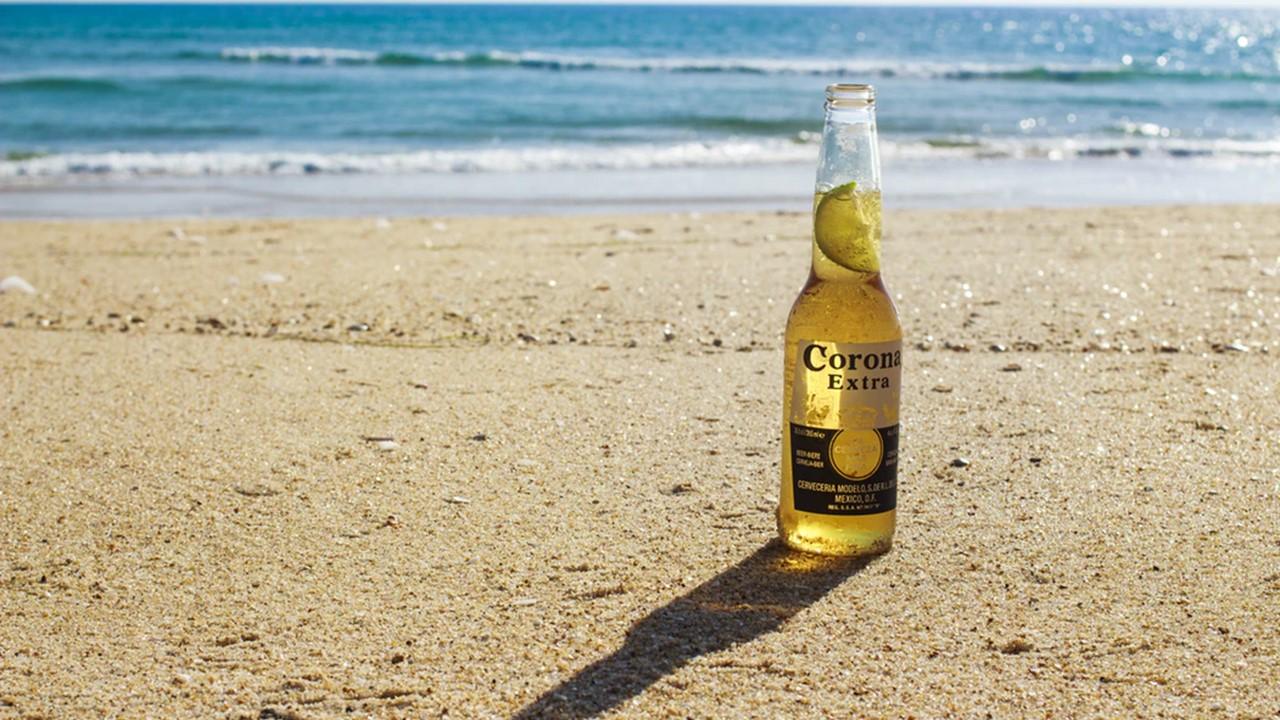 Constellation Brands Stock: Why Is UBS Bullish?
By Sirisha Bhogaraju

Apr. 8 2020, Published 12:05 p.m. ET
UBS is optimistic about Constellation Brands' (NYSE:STZ) growth story. On April 7, UBS upgraded its rating to "buy" from "neutral." UBS cited Constellation Brands' attractive valuation based on its 10% annual earnings growth rate estimate during fiscal 2020 to fiscal 2024. The firm expects the company's earnings to be driven by high single-digit growth in beer sales and mid-single-digit growth in wine and spirits sales. UBS also expects the company's operating margin to expand by 280 basis points.
Article continues below advertisement
UBS thinks that Constellation Brands is well-positioned despite the slowdown in the on-premise channel. The on-premise channel includes restaurants and bars. Currently, most restaurants and bars are closed amid the coronavirus pandemic. The company has an exposure of 15% to the on-premise channel and 85% to the off-premise channel. Constellation Brands benefits from the surge in retail sales through the off-premise channel. Customers have been staying at home due to the coronavirus outbreak.
UBS lowered its target price for STZ stock to $180 from $211 due to the current stock market volatility. Overall, UBS sees long-term growth in Constellation Brands despite the impact of short-term risks amid the pandemic.
Constellation Brands-sentiment after Q4 results
Constellation Brands announced its fourth-quarter and fiscal 2020 results on April 3. The company reported better-than-expected fourth-quarter sales and earnings. Constellation Brands' sales grew 5.9% YoY (year-over-year) to $1.90 billion. The top line got a boost due to 8.9% growth in the Beer segment's sales to $1.19 billion and a 1.2% rise in Wine and Spirits segment's sales to $715.4 million. The fourth-quarter adjusted EPS rose by 12% to $2.06.
Article continues below advertisement
Overall, the company's fiscal 2020 sales grew 2.8% to $8.34 billion due to the 8.0% rise in the Beer segment's sales. However, a 6.4% decline in the Wine and Spirits segment's sales hurt the overall growth. The company's beer sales continue to benefit from strength in the Corona and Modelo brands. Lower sales in the Wine and Spirits segment reflected weak volumes. The company wants to improve the Wine and Spirits segment's performance by divesting low-margin brands and focusing on high-end lines.
The fiscal 2020 adjusted EPS fell by 1.7% to $9.12. Excluding the losses associated with the Canopy Growth (NYSE:CGC) investment, the company's EPS was $9.89.
Following the fourth-quarter results, Guggenheim raised its target price for Constellation Brands stock to $149 from $145. Cowen and Company increased its target price to $160 from $150. MKM Partners lowered its target price to $216 from $266. Citigroup also cut its price estimate to $152 from $203.
Article continues below advertisement
Road ahead
The company faces some risks due to the COVID-19 pandemic and potential supply disruption in Mexico. The Mexican government announced a temporary shutdown of the production of non-essentials, including beer. On April 8, Constellation Brands announced additional measures to reduce its brewery production in Mexico "to a level that safeguards the environment and avoids irreversible impact to its operations."
The company said that it has enough stock in its warehouse and distributor network in the US. Constellation Brands is confident about meeting the demand. As a result, the company doesn't expect any short-term supply disruption. Recently, the company experienced a setback. Locals objected to the construction of a brewery in Mexicali. They're concerned that the brewery would impact the city's water supplies. Constellation Brands has already invested $700 million in the facility.
Article continues below advertisement
Meanwhile, the company is optimistic about Canopy Growth despite recent losses. In fiscal 2020, Constellation Brands recorded an adjusted loss of $221.7 million related to the Canopy Growth investment. During the fourth-quarter conference call, Constellation Brands mentioned that Canopy Growth received a great response to its first cannabis beverage product called "Tweed Houndstooth & Soda." The company also sees strong prospects for cannabis-infused edible chocolates and other edibles and beverages in the Canadian market.
Constellation Brands wants to boost its growth through innovation and its premiumization strategy. The company aims to capture the growth for its hard seltzers with its Corona Hard Seltzer. Constellation Brands will focus on its Power Brands in the Wine and Spirits business. Power brands include names like Kim Crawford, Meiomi, and The Prisoner Brand Family.
As of April 7, Constellation Brands stock has fallen by 21.2% year-to-date. With a target price of $179.67, analysts see an upside of about 20% over the next 12 months.