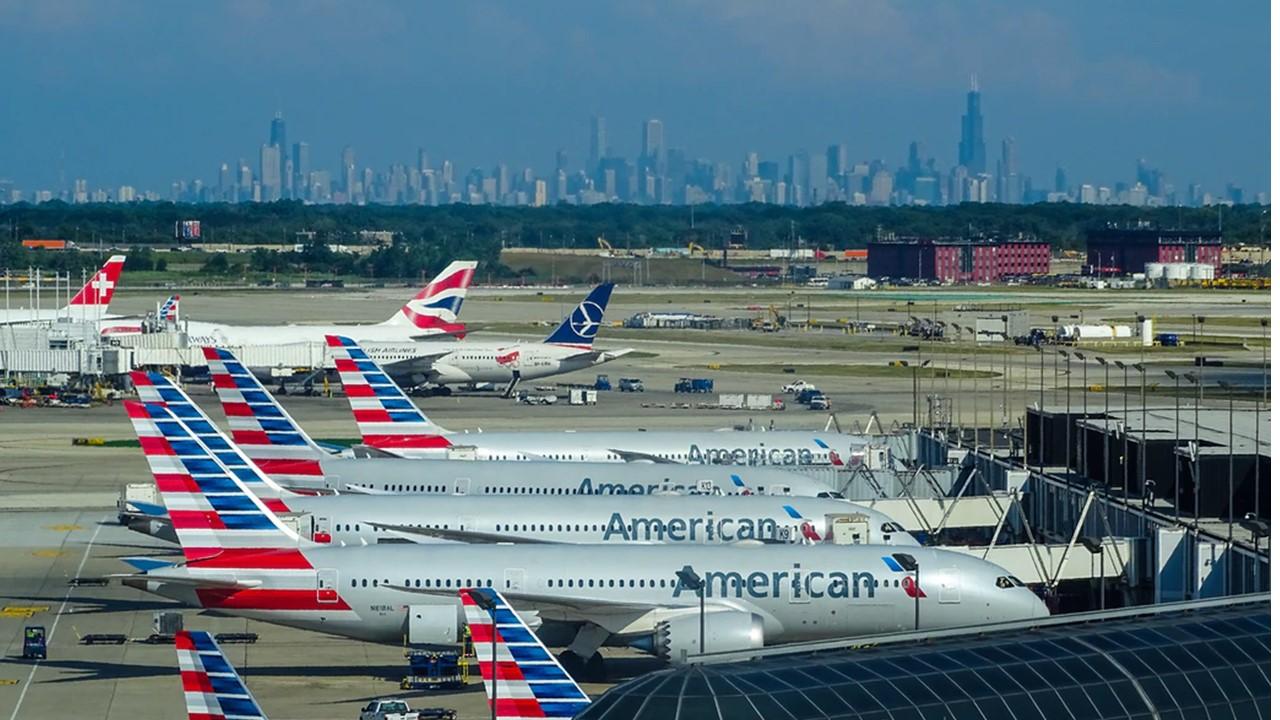 Analysts Expect American Airlines to Report Higher Q1 Losses
American Airlines (NASDAQ:AAL) will likely report its results for the first quarter of fiscal 2020 on April 30. Like all of the other US airline companies, analysts aren't hopeful about American Airlines' first-quarter results. The company will likely show a drastic fall in its revenue and higher losses for the first quarter. The stock has fallen by 7.6% in April.
Article continues below advertisement
What do analysts expect from American Airlines?
Lower revenues have been evident for airline companies in the first quarter of fiscal 2020. The COVID-19 pandemic caused a halt in air travel demand. As a result, most airline companies announced capacity reductions. Analysts expect American Airlines' revenues to decline by 15.5% in the first quarter to $8.93 billion. Sequentially, the revenue could fall compared to $11.3 billion in the fourth quarter of fiscal 2019.
Analysts expect higher losses from American Airlines compared to its peers. The company could report a loss of $2.33 per share in the first quarter compared to a profit of $0.52 per share in the same period last year. Sequentially, the company reported a decline from a profit of $1.15 per share in the fourth quarter of fiscal 2019.
United Airlines (NYSE:UAL) announced a preliminary loss of $2.1 billion in its first quarter last week. Delta Air Lines also reported a higher-than-expected loss of $0.51 per share in the first quarter.
In March, American Airlines announced that it reduced its international capacity for the summer peak by 10%. The company cut its domestic capacity by 7.5% in April. We'll know more about capacity reductions and schedule changes after American Airlines' earnings results.
Article continues below advertisement
Financial aid under the CARES Act
Analysts don't expect the airline industry to recover any sooner. The revenue numbers could be challenged in the second quarter as well. Analysts expect the revenue to decline more in the second quarter to $2.0 billion. There's hope that the revenue could rise slowly in the third and fourth quarters. Air travel might resume after the pandemic subsides. Also, the losses will be higher in the second quarter to $7.99 per share and continue for fiscal 2020. The losses will only decrease after the first quarter of fiscal 2021.
However, the airline industry has received financial aid from the US Treasury under the CARES Act. Some of the companies have cash-on-hand to survive the ongoing losses. Southwest Airlines (NYSE:LUV) released its first-quarter earnings on Tuesday. The company said that it has $6.8 billion as cash-on-hand as of April 24.
On April 14, American Airlines announced that it received $5.8 million in payroll support from the US Treasury as financial aid under the CARES Act. Out of the total amount, $4.1 billion is a direct grant, while $1.7 billion is a low-interest rate loan. The airlines also plan to separately apply for a loan with the US Treasury for $4.75 billion.
Article continues below advertisement
Analysts' recommendations for American Airlines stock
Currently, 18 analysts cover American Airlines stock. Among the analysts, one recommends a "strong-buy," three recommend a "buy," seven recommend a "hold," five recommend a "sell," and two recommend a "strong sell." The consensus target price on the stock is $16.06, which represents an upside potential of 43% from its closing price on April 28. Thes stock closed at $11.26 on Tuesday. Meanwhile, United Airlines, Southwest Airlines, and Spirit Airlines (NASDAQ:SAVE) have a majority "hold" rating, while Delta Air Lines has a majority "buy" rating.
The hope that the airline industry could survive the COVID-19 chaos boosted most of the stocks on Tuesday. American Airlines rose 12%, while United Airlines, JetBlue Airways (NASDAQ:JBLU), and Delta Air Lines rose by 11.3%, 11.0%, and 9.8%, respectively. Despite the one-day gain, the COVID-19 crisis has definitely taken a chunk out of most of these companies' stock value. Year-to-date, American Airlines has lost 60.7%, while United, JetBlue Airways, and Delta Air Lines have lost 68.4%, 51.8%, and 58.3%, respectively.
Stay with us to learn more about American Airlines' strategies and outlook for fiscal 2020 in its upcoming results.