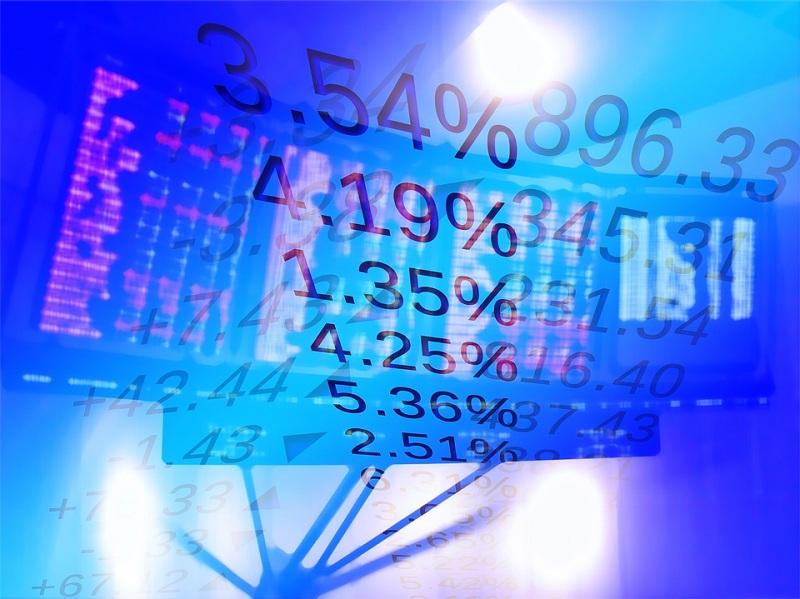 3 Chinese Tech Stocks You Can Buy for over 30% Discount
By Ruchi Gupta

Apr. 22 2020, Published 12:55 p.m. ET
The coronavirus outbreak, which started in China in December 2019, knocked down Chinese tech stocks. The virus spread to other countries, which sparked a major sell-off in stocks across the US, Europe, and Asia.
China has mainly got the virus under control. The country has started to reopen its economy. As a result, investors have started flocking back to Chinese tech stocks. Alibaba (NYSE:BABA) and JD.com (NASDAQ:JD) stocks have each risen 15% over the past month. Meanwhile, Pinduoduo has risen more than 50% over the past month.
While the post-pandemic rush in China has lifted many stocks in the country in the past few weeks, there are still several promising Chinese tech stocks trading at attractive discounts. Here are three Chinese tech stocks you can purchase for more than a 30% discount right now.
Article continues below advertisement
Baidu trades at more than a 40% discount
The coronavirus pandemic has weighed on the advertising industry, which forced companies like Twitter to slash their financial outlook. However, for Baidu and other Chinese tech stocks in the advertising business, reopening China's economy provides the hope of a revival in advertising demand in the country. Advertising contributes more than 70% of Baidu's total revenue.
Although advertising is still Baidu's biggest revenue source, the company wants to diversify its business. For example, the company is also active in the self-driving and ride-hailing space.
At about $100 per share currently, Baidu stock trades at nearly 42% discount to its 52-week peak.
Article continues below advertisement
iQiyi stock is back to its IPO price
iQiyi (NASDAQ:IQ) is a video streaming company. Investors sometimes refer to the company as the "Netflix of China." Unlike Netflix, which only sells video subscriptions, iQiyi offers ad-supported videos as well. As a result, iQiyi's business more diversified.
Although iQiyi isn't one of the top Chinese tech stocks, it's one of the closely watched tech companies in the country and abroad. iQiyi is one of China's top video streaming services. The company wants to expand overseas. Last year, iQiyi CEO Gong Yu told Reuters that 50% of the company's subscribers would come from the overseas market in five years. The service finished 2019 with about 107 million subscribers—a 22% increase from 2018. Netflix, the world's largest video streaming service, recently hit 182 million subscribers.
iQiyi generated $4.2 billion in revenue in 2019, which rose 16% from 2018. iQiyi is a fairly young Chinese tech stock. The company went public in March 2018. As of last month, iQiyi has been a public company for two years. The company priced its IPO at $18 per share. Following the pandemic-driven sell-off, iQiyi stock is also back to its IPO price. Right now, the stock is going for about $19. So, purchasing iQiyi stock at this point would be like investing in its IPO. At this price, iQiyi stock trades at more than a 32% discount to its 52-week high of about $28.
Article continues below advertisement
Tencent Music Entertainment near a 40% discount
Tencent Music Entertainment Group (NYSE:TME) is one of the youngest Chinese tech stocks making waves in their industries. TME operates a music streaming service that can be compared to Spotify or Apple Music. Notably, TME was a unit of Tencent before it split and went public in December 2018.
The company exited 2019 with 39.9 million music subscribers. TME has a long way to go before it catches the industry leader—Spotify. However, the company's subscriber base expanded by 47.8% in 2019.
TME generated about $3.7 billion in revenue in 2019, which increased by 34%. The company is also profitable. TME's net profit increased by 117% to 572 million in 2019.
Investors hunting for bargain opportunities in Chinese tech stocks can scoop up Tencent Music Entertainment Group shares at a huge discount right now. First, the pandemic sell-off means that purchasing TME stock is like investing in its IPO at a discount. The company went public at $13 per share. Currently, the company trades at $11 per share. At this price, TME stock is trading at nearly a 40% discount to its 52-week high of about $18.