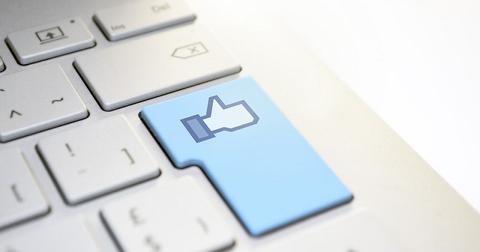 2 Things Facebook Stock Investors Need to Know Today
By Ruchi Gupta

Updated
Facebook (NASDAQ:FB) stock continues to recover from the pandemic-driven sell-off. The shares closed at $185 on Thursday, which put the YTD (year-to-date) loss at about 10%. At the height of the coronavirus pandemic sell-off last month, the stock's loss for the year exceeded 30%.
Alphabet (NASDAQ:GOOGL) and Apple stocks also fell alongside Facebook during the pandemic sell-off. Alphabet stock has slashed its YTD losses to 5.0%, while Apple has reduced its losses for the year to about 6.3%.
As Facebook stock tries to make a comeback from the sell-off, here are two things investors need to know.
Article continues below advertisement
Discount window in Facebook stock is closing
Facebook shares fell about 5.0% in February and more than 13% in March. The sell-off in Facebook stock occurred in the past few months. Investors wanted to distance themselves from companies whose businesses seemed more at risk of being devastated by the COVID-19 pandemic.
Facebook derives most of its revenue from selling ads. However, advertising industries have taken a serious hit amid the pandemic. Faced with shrinking sales and soaring costs, businesses slashed their marketing budgets to survive. As a result, the demand for advertising services diminished, which impacted Facebook. Other companies have been impacted. Last month, Twitter (NYSE:TWTR) lowered its financial outlook due to weak advertising demand. Baidu (NASDAQ:BIDU) forecast a big drop in its revenue due to the pandemic impacting its advertising budget.
The pandemic sell-off created a huge discount opportunity in Facebook stock for bargain hunters. At one point, Facebook was trading at a 40% discount to its 52-week high of $224. Although the discount opportunity still exists, it has narrowed to 17% right now. Investors have flocked back to Facebook before its first-quarter earnings report next week. So far, Facebook stock has risen 11% in April.
Selling ads in WhatsApp isn't off the table after all
Facebook planned to open up the WhatsApp platform to advertisers this year, which would have allowed it to increase its share of digital advertising budgets. Surprisingly, the company decided not to proceed with selling WhatsApp ads in 2020. Although Facebook stock has risen over 170% since it acquired WhatsApp, it still doesn't make any meaningful money from the platform.
However, The Information reported that Facebook still plans to bring ads to WhatsApp. With over 2.0 billion users, WhatsApp boasts a significantly larger audience than Twitter and Snapchat. Twitter pulled $3.0 billion in advertising revenue in 2019. Since advertising is Facebook's main revenue source, bringing ads to WhatsApp could be a huge boost for Facebook stock.