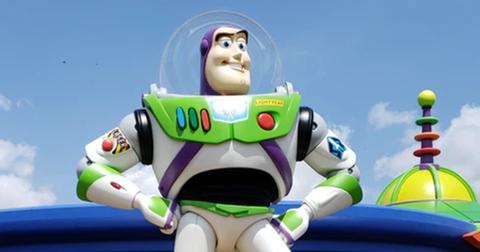 2 Reasons Investors Might Like Disney Stock Right Now
By Ruchi Gupta

Updated
Walt Disney (NYSE:DIS) stock has taken a hit in recent months due to the COVID-19 pandemic. The outbreak of the deadly disease has forced Disney to close its theme parks and delay box office releases. Fearing that the pandemic could destroy Disney's business, many investors sought to distance themselves from the stock. As a result, the value of Disney shares fell 15% in February and 18% in March.
Although the COVID-19 pandemic is a risk that investors can't ignore, here are two reasons Disney stock might be attractive right now.
Article continues below advertisement
Disney stock trades at more than a 30% discount
Disney stock rose 3.39% on Thursday and closed at $104.50. At this price, you can scoop up Disney shares at a 32% discount to what investors paid a few months ago.
The theme park business accounts for a significant amount of Disney's revenue and profit. In the December quarter, the business accounted for more than 35% of Disney's total revenue and 58% of its operating profit. Therefore, some investors feared that closed parks would weigh heavily on Disney's financial results. The company warned that it could lose $135 million in operating profit at its Shanghai theme park, which is closed.
However, China has mainly got COVID-19 under control. The country is slowly reopening its businesses. Resuming some operations should help lift some pressure off Disney stock.
Disney+ beats the expectations
In addition to the discount in Disney stock, the Disney+ video service continues to drive optimism in the stock. For Disney+, the growth has exceeded the expectations. On Wednesday, Disney reported that Disney+ has surpassed 50 million subscribers. The service finished 2019 with 26.5 million subscribers, which rose to 28.6 million as of February 3 this year.
The Disney+ subscriber milestone comes shortly after the service rolled out in more countries in Europe and India. So far, the service has entered a little more than a dozen countries.
Notably, Disney+ is just five months into its launch. The service is already within striking distance of its five-year subscriber target. Disney aimed to have 60 million–90 million Disney+ subscribers by 2024. At 50 million subscribers now, Disney+ is already past 80% of its five-year minimum growth target.
Disney stock has fallen 25% since Disney+ debut in November 2019. The stock fell due to the COVID-19 sell-off in February and March.