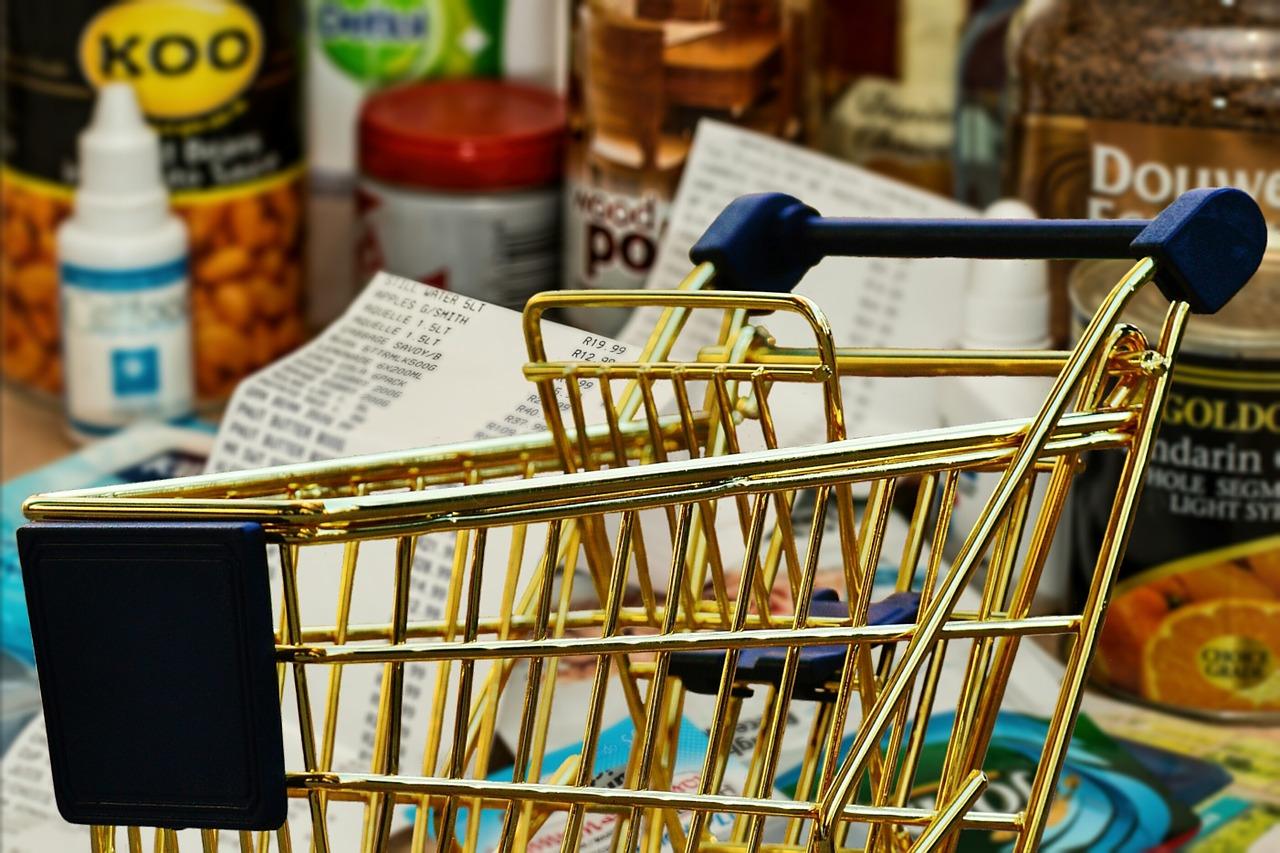 Will Dollar General's Q4 Earnings Boost Its Stock Price?
By Sirisha Bhogaraju

Mar. 11 2020, Updated 11:26 a.m. ET
Dollar General (NYSE:DG) and Dollar Tree (NASDAQ:DLTR) stocks rose on March 9 even though the broader market crashed. The stocks continued to rise on Tuesday as well. The defensive nature of their businesses during a tough macro environment might be working in their favor. Dollar General stock has risen 6.6% since the beginning of this year, while Dollar Tree stock has fallen 6.4%. Currently, Dollar General stock is ahead of the broader market, which has been hit by coronavirus fears. As of Tuesday, the S&P 500 has fallen 10.8% year-to-date, while the Dow Jones has fallen 12.3%.
Dollar General will report its fourth-quarter earnings on Thursday. The company beat analysts' sales and earnings predictions in each of the first three quarters of fiscal 2019.
Article continues below advertisement
Expectations from Dollar General's earnings
Dollar General's third-quarter sales grew 8.9% YoY (year-over-year) to $6.99 billion, which beat analysts' forecast of $6.92 billion. The same-store sales growth of 4.6% and additional sales from new stores helped boost the company's third-quarter sales. Strong results in the consumables, seasonal, home, and apparel businesses helped drive the same-store sales growth. The company's adjusted EPS increased by 8.4% YoY to $1.42, which beat analysts' estimate of $1.38.
Dollar General raised its fiscal 2019 guidance following its third-quarter performance. The company predicted fiscal 2019 net sales growth in the low 8% range with same-store sales growth in the mid to high 3% range. The company also stated that it expects it's fiscal 2019 adjusted EPS to grow by about 10%–11% to $6.55–$6.65.
For the fourth quarter, analysts expect Dollar General's EPS to grow 9.2% YoY to $2.01. Analysts' estimate is based on a top-line growth forecast of 7.5% to $7.15 billion. A shorter holiday season has been a headwind for several retailers' fourth-quarter sales growth.
Article continues below advertisement
Dollar Tree lagged analysts' sales expectations for the fourth quarter due to weakness in its Family Dollar business. The company's fourth-quarter sales grew 1.8% to $6.32 billion compared to analysts' forecast of $6.39 billion. Dollar Tree's adjusted EPS declined 5.8% to $1.79. In contrast, the company's earnings beat analysts' estimate of $1.75.
Growth strategy
Dollar General has been boosting its sales by having an expanded offering in major non-consumables categories like domestics, home, party, housewares, and occasion. The company aims to offer the enhanced non-consumables assortment in about 5,000 stores by the end of 2020.
The company has also been improving its sales and margins through its DG Fresh initiative. The DG Fresh initiative is a multiphase plan that involves shifting to self-distribution of the company's frozen and refrigerated goods. Dollar General is also rapidly adapting its technology to enhance the shopping experience.
Article continues below advertisement
The company's growth strategy also includes the Fast Track initiative. The Fast Track initiative aims to increase labor productivity and improve products' on-shelf availability. The company has also been adding more coolers to its stores to ensure improved on-shelf availability. Another area of focus for Dollar General is its private brands, which boost its sales and gross margin.
Expanded store network
Dollar General seeks higher sales through an expanded store network. The company's store growth plan for fiscal 2019 included opening of 975 stores, remodeling 1,000 locations, and relocating 100 stores. For fiscal 2020, Dollar General plans to open 1,000 new locations, remodel 1,500 locations, and relocate 80 stores. Notably, the company intends to remodel 1,100 stores to enhanced formats with a higher cooler count.
Dollar Tree is also optimizing its store fleet. The company's store optimization program involves remodeling or closing certain Family Dollar stores and rebranding some Family Dollar stores to the Dollar Tree brand.
Article continues below advertisement
Dividend and share repurchases
Last year, Dollar General increased its quarterly dividend by 10% to $0.32. As of Tuesday, the company's dividend yield was 0.8%. Currently, Dollar Tree doesn't pay any dividends.
Dollar General is also enhancing shareholders' returns through share repurchases. In the first nine months of fiscal 2019, the company repurchased 5.6 million shares for about $785 million. In December 2019, Dollar General's board of directors approved an additional $1.0 billion of share repurchases, which brought the total authorization limit to about $1.6 billion.
Analysts' ratings
Most of the analysts covering Dollar General stock have a bullish stance. As of Tuesday, 18 out of 26 analysts recommend a "buy," seven recommend a "hold," and one recommends a "sell."
With an average target price of $173.91, analysts see an upside potential of about 5% in Dollar General stock over the next 12 months. The average target price of $93.82 for Dollar Tree stock indicates an upside potential of about 7%.  
Dollar General's valuation
As of Tuesday, Dollar General was trading at a 12-month forward PE ratio of 22.4x. The stock is trading at a premium valuation compared to Dollar Tree's forward multiple of 17.2x.
Currently, analysts expect Dollar General's fiscal 2020 sales to increase by 7.7% to $29.9 billion. Analysts also predict 11.7% growth in the fiscal 2020 adjusted EPS to $7.43. Meanwhile, they expect Dollar Tree's sales to rise 3.9% to $24.5 billion and its adjusted EPS to rise 6.5% to $5.07 in fiscal 2020.
Dollar General's fiscal 2020 outlook, which it will reveal on Thursday, will likely impact its valuation. Investors will look forward to the company's comments about how the coronavirus could impact its business.