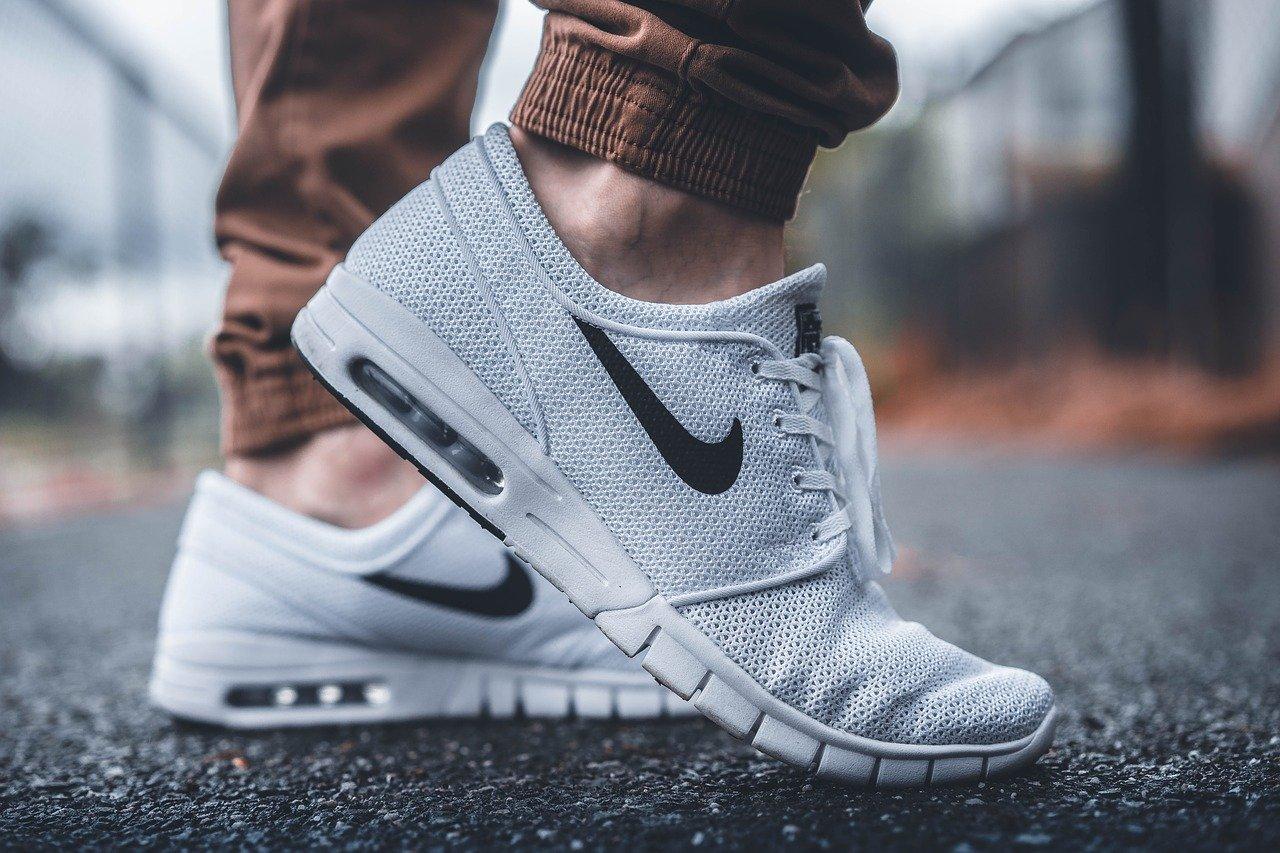 Nike Stock Surges, Strong Q3 Revenue amid Coronavirus
By Sirisha Bhogaraju

Mar. 25 2020, Published 10:47 a.m. ET
Nike (NYSE:NKE) stock rose 9.9% in the after-market trading hours on March 24. The footwear and apparel giant reported better-than-expected results for the third quarter of fiscal 2020. The company's third-quarter revenue of $10.1 billion beat analysts' estimate of $9.80 billion despite lower sales from China. The third-quarter revenue rose 5.1% YoY (year-over-year). Meanwhile, the top-line growth was 7% on a currency-neutral basis. Nike stock has risen 7.0% as of 9:47 AM ET today.
Article continues below advertisement
The company's sales from Greater China fell 5.2% YoY to $1.51 billion, which reflected the impact of the coronavirus pandemic. Greater China is a major growth region for Nike. The company's revenue from Greater China declined after 22 quarters of double-digit growth. Nike closed its retail stores in China to curb the spread of coronavirus. The loss of sales due to store closures was offset to some extent by over 30% growth in Nike's digital business in China.
Meanwhile, the company's revenue from North America grew by 4.4% to $3.98 billion. The revenue from Europe, Middle East & Africa rose 11.3% to $2.71 billion. The Asia-Pacific and Latin America revenue grew by 8.2% to $1.41 billion.
Nike's digital business also continued to be a key growth tool for the company. The digital business rose 36% on a currency-neutral basis.
Nike's Q3 earnings
Nike's reported EPS declined 22.1% YoY to $0.53 in the third quarter. A one-time charge of $0.25 related to the transition to a strategic distributor model in South America dragged down Nike's earnings. Also, the coronavirus impacted the company's China operations, which hurt its bottom line. Nike's adjusted EPS of $0.78 beat analysts' consensus estimate of $0.59.
The third-quarter gross margin contracted by 80 basis points YoY to 44.3%. The financial impact of coronavirus more than offset higher average selling prices and the improved off-price margin. Notably, Greater China is Nike's higher-margin region. Currency headwinds, costs related to factory cancelations to manage inventory, and higher tariffs in North America also hurt the company's gross margin.
Article continues below advertisement
Strategy in the current crisis
Currently, Nike has reopened about 80% of its stores in Greater China. Last week, the company reopened its first store in Wuhan—the epicenter of the coronavirus. Nike's digital sales in China are still strong. The company expects its fourth-quarter revenue from China to be almost flat on a YoY basis.
The company wants to implement its lessons from China in Europe and the US, where the coronavirus is spreading rapidly. Nike's current quarter sales will likely be impacted by the closure of stores in the US, Europe, and other markets. Canceling and delaying sporting events like the NBA and Tokyo Olympics will also impact the company's business. Nike is dedicating its resources to boost its digital sales in Europe, the US, and other markets. The Nike app and SNKRS app will likely accelerate the growth in the company's digital business.
Meanwhile, Nike continues to enhance its performance through innovation. The company's portfolio has names like Air Max 270, Air Jordan 1, and Air Force 1. Last week, Bank of America increased its rating for the stock to "buy" from "neutral." Bank of America thinks that Nike's strengths, including its supply chain and strong sourcing capabilities, will drive its performance during the current crisis.
Meanwhile, Citigroup upgraded Nike's athletic apparel rival Lululemon (NASDAQ:LULU) based on the strength in its digital business. Lululemon will announce its fourth-quarter results on Thursday. Analysts expect the company's fourth-quarter revenue to rise 18% to $1.38 billion. Meanwhile, they expect the adjusted EPS to rise 21% to $2.24.
As of Tuesday, Nike stock has fallen 28.6% year-to-date, while Lululemon stock has fallen 16.8%. In comparison, the S&P 500 and the Dow Jones have declined 24.3% and 27.5%, respectively, as of Tuesday. Nike didn't issue a forecast for the fourth quarter due to the current uncertainty.