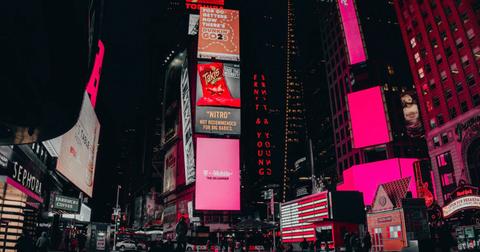 Is T-Mobile the Best Telecom Stock to Buy Right Now?
By Ambrish Shah

Updated
On March 6, T-Mobile (NYSE:TMUS) stock fell 2.2% and closed at $87.86. At the closing price, the company's market cap was $75.3 billion. The stock was trading 13.3% below its 52-week high of $101.35 and 28.9% above its 52-week low of $68.16. T-Mobile stock has risen 12.0% YTD (year-to-date) as of March 6. In comparison, AT&T (NYSE:T) and Sprint (NYSE:S) have returned -5.3% and 71.6%, respectively, YTD.
Analysts' target price for T-Mobile stock
Most of the Wall Street analysts have remained bullish on T-Mobile stock. Among the 22 analysts currently following the stock, five recommend a "strong buy," 13 recommend a "buy," and four recommend a "hold." None of the analysts recommend a "sell."
Wall Street analysts' consensus target prices for mobile operators were as follows:
$97.84 for T-Mobile stock—11.4% higher than its last closing price of $87.86.
$39.43 for AT&T stock—6.5% higher than its last closing price of $37.03.
$7.28 for Sprint—18.6% lower than its last closing price of $8.94.
T-Mobile's 2019 performance
In 2019, T-Mobile posted strong subscriber growth. The third-largest wireless carrier also reported growth in its adjusted EBITDA and earnings. In 2019, T-Mobile's adjusted EPS rose 19.6% YoY (year-over-year) to $4.02. The company's earnings were 1.0% more than what analysts expected for 2019. T-Mobile's net income grew significantly and reached $3.5 billion in 2019 compared to $2.9 billion in 2018.
In 2019, T-Mobile reported net revenues of $45.0 billion—more than analysts' consensus estimate of $44.9 billion. The company's revenues in 2019 rose 3.9% YoY from $43.3 billion in 2018. The YoY increase in the company's revenues was due to 6.3% YoY growth in its wireless service revenues to $34.0 billion in 2019 from $32.0 billion in 2018. T-Mobile's wireless service revenues in the postpaid segment rose 8.7% YoY to $22.7 billion in 2019, while the wireless service revenues in the prepaid component fell 0.6% YoY to $9.5 billion.
In 2019, T-Mobile reported an adjusted EBITDA of $13.4 billion—up 7.9% YoY from $12.4 billion in 2018. The year-over-year growth in the adjusted EBITDA was primarily due to higher wireless service revenues.
In 2019, T-Mobile added 4.52 million net postpaid customers, which includes 3.12 million postpaid phone customer net additions. The company also added 339,000 prepaid net customers. For 2020, T-Mobile expects to add 2.6 million–3.6 million postpaid wireless net customers. In 2019, the carrier posted a postpaid phone churn rate of 0.89% compared to 1.01% in 2018. The reduction in the churn rate was due to enhanced customer satisfaction and loyalty.
T-Mobile and Sprint merger deal
The merger deal between T-Mobile and Sprint was announced in April 2018. Last year, T-Mobile and Sprint won antitrust regulators' support for the proposed $26.5 billion merger deal. The FCC and the Department of Justice conditionally supported the deal after the combined company agreed to divest Sprint's prepaid business and part of its spectrum licenses to Dish Network (NASDAQ:DISH).
More than a dozen state attorneys general sued to block the T-Mobile and Sprint merger deal. The multistate lawsuit was led by California Attorney General Xavier Becerra and New York Attorney General Letitia James. The states argued that the tie-up would reduce competition and lead to higher wireless prices. However, a US district judge allowed the company to merge with Sprint in February. T-Mobile expects to close the pending merger deal by April 1.
According to a CNET report, "While a step closer to completion, the deal is still subject to approval from the California Public Utilities Commission (or CPUC) and is currently undergoing a Tunney Act review for antitrust concerns." The report also said, "It is unclear if AG Becerra will appeal the deal or voice his opinion against the deal to the CPUC as he has the right to do under California's laws. An advisor for Becerra told CNET that they are reviewing their options, including an appeal and the AGs role in the CPUC vote."