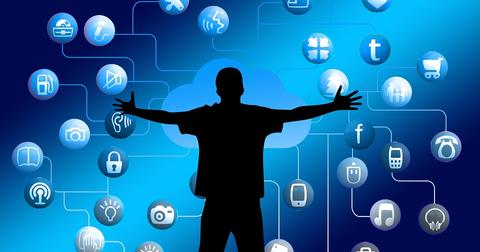 Facebook and Jio Talks: Everything You Should Know
By Ruchi Gupta

Updated
Facebook (NASDAQ:FB) in talks to purchase a 10% stake in Indian telecom operator Reliance Jio, according to the Financial Times. Jio is a subsidiary of Reliance Industries—a conglomerate controlled by India's wealthiest man, Mukesh Ambani. If the talks between Facebook and Jio go through, the investment could be billions of dollars.
Right now, the talks between Facebook and Jio have paused because of travel restrictions in place around the world. India is in lockdown due to the coronavirus. The government wants to curb the spread of the deadly virus.
Facebook and Jio want to make a deal
Jio has grown rapidly since it started commercial operations in 2016. The company has 370 million subscribers, which made it India's largest wireless operator in just three years. Jio's rapid growth came after an aggressive price war that it started with incumbents Vodafone and Airtel. Later, Vodafone merged with Idea to form Vodafone Idea in a bid to counter Jio.
In addition to the main wireless phone service operation, Jio is also into the media business through video streaming service JioTV and music streaming service JioSaavn. The company has a mobile wallet called "JioMoney." Jio is also launching a new payment service. In this area, Jio's and Facebook's ambitions align.
Technology giants fight for stakes in Ambani's business empire
Jio prepares for IPO, expects Facebook investment
Ambani's Reliance Industries plans to spin out and list Jio in five years. The talks between Facebook and Jio come six months after Ambani revealed that Jio had received strong interest from global strategic investors. Amabani also revealed that Jio has been profitable from the beginning.
With Jio valued at about $60 billion, a stake of 10% in the business would cost Facebook no less than $6.0 billion. However, that's a bill that Facebook can easily afford. The company finished 2019 with $55 billion in cash reserve.
Facebook stock is trading at a discount
The report about Facebook wanting to invest in Jio comes after the stock recently suffered a big sell-off due to coronavirus fears. Facebook stock fell more than 14% on March 16 to record its worst decline since the beginning of the year. The stock fell to a new year low of $146. However, the stock has started rebounding. Facebook shares rose 8.70% on Tuesday and closed at $160.98. The gain on Tuesday helped Facebook stock pare its loss for the year to 21% from 30% on March 20.
Still, Facebook shares are trading at a 28% discount to their 52-week peak. The stock is trading at about a 35% discount to Wall Street's average target price of $224.