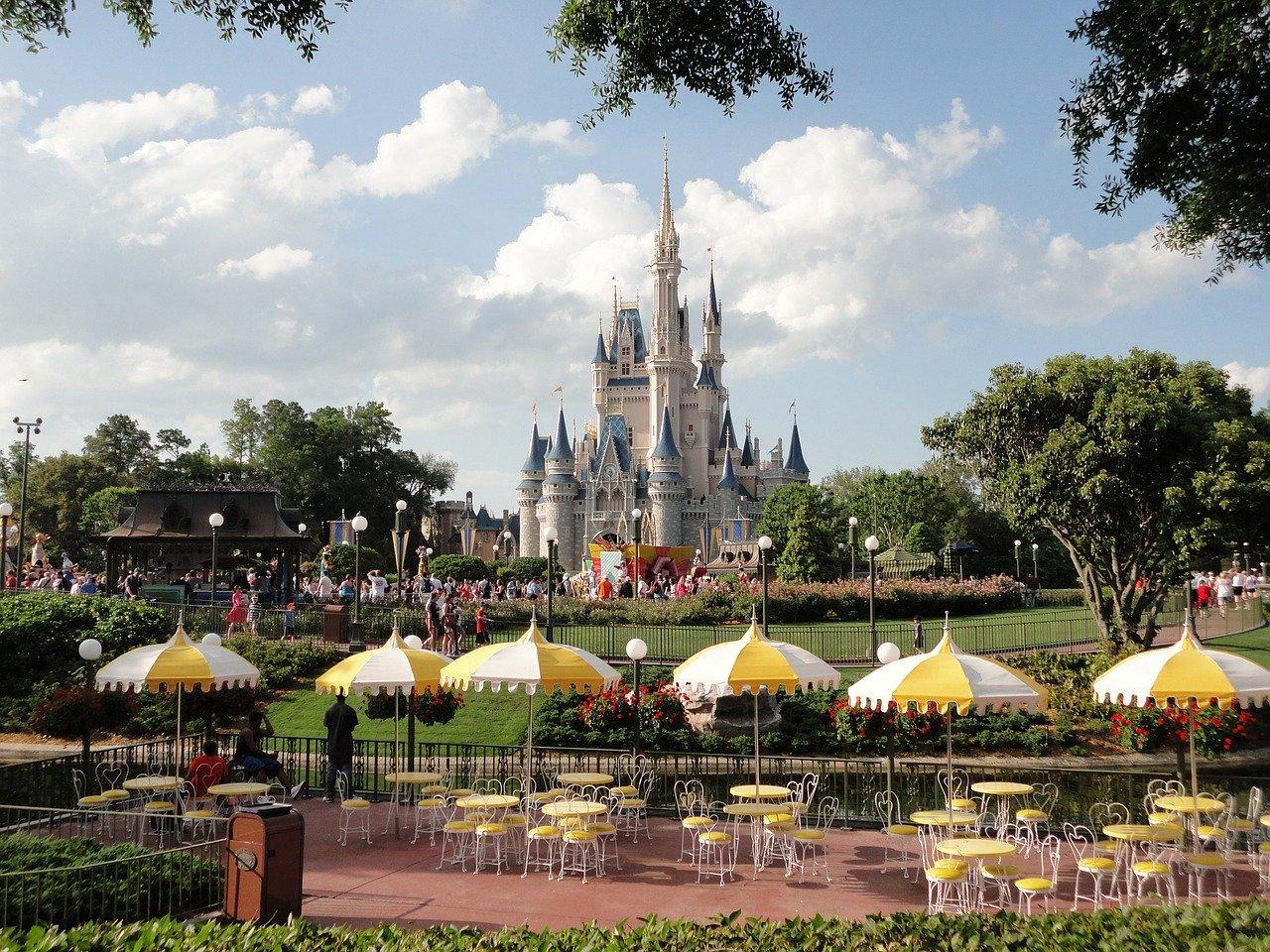 Did Coronavirus Make Disney Stock More Attractive?
By Ambrish Shah

Sep. 4 2020, Updated 6:56 a.m. ET
Walt Disney (NYSE:DIS) stock fell by 13.0% on Thursday. The company announced that it will close its theme parks in Florida and California and its resort in Paris until March 31 due to the coronavirus disease outbreak.
Article continues below advertisement
Coronavirus impacts Disney stock
Disney stock fell more than 2% in the after-hours trading session on Thursday. The broader equity markets also fell significantly amid fear and uncertainty associated with the coronavirus. The S&P 500 and the Dow Jones Industrial Average fell 9.51% and 9.99%, respectively. Earlier this week, the World Health Organization declared that the coronavirus outbreak is a pandemic.
Disney has also delayed the theatrical releases of New Mutants, Mulan, and Antlers. According to a CNBC report, "As more cases of the coronavirus crop up around the world, and more states and local governments begin to ban large gatherings, Hollywood studios have begun to push films' release dates." Also, Disney Cruise Line will suspend all of its new departures from March 14–31.
Analysts' recommendations
According to the latest recommendations from 27 brokerage firms surveyed by Reuters, 21 or ~78% of the analysts recommend a "buy," while six or ~22% of the analysts recommend a "hold." None of the analysts rate the stock as a "sell."
Analysts have an average target price of $156.04 on Disney. The target price implies a return of 70.0% based on the closing price of $91.81 on Thursday. The consensus target price for the stock has fallen from $160.92 in February—a fall of 3.0%. The lowest target price estimate is $119, while the highest is $180.00.
Article continues below advertisement
Today, Credit Suisse analyst Douglas Mitchelson cuts its target price from $163 to $150 on Disney stock. However, the analyst maintained his "outperform" rating on the stock. According to a report from TheFly, "Mitchelson tells investors in a research note that he is assuming sporting events are delayed rather than cancelled as cancellations might enhance ESPN EBIT." The report also said, "The analyst says that while his new assumptions carry a high degree of uncertainty given the rapidly changing backdrop, he felt the Parks closures, sporting event suspensions, production delays and likely advertising impacts needed to be addressed."
On the same day, Imperial Capital analyst David Miller decreased its target price from $144 to $118 on Disney stock. Miller maintained his "in-line" rating on the stock. J.P. Morgan decreased its target price from $170 to $140 on the stock, while Rosenblatt Securities decreased its target price from $180 to $140.
Comcast (NASDAQ:CMCSA) and Dish Network (NASDAQ:DISH) have average broker target prices of $51.06 and $42.41, respectively. These figures imply returns of 46.1% and 113.7%, respectively, over the next 12 months.
Article continues below advertisement
Disney's financial performance
Disney's net revenue rose 36.3% YoY (year-over-year) to $20.86 billion in the first quarter of fiscal 2020, which ended in December. Analysts expected revenue of $20.79 billion. The company's adjusted EPS was $1.53 in the first quarter of fiscal 2020, which was lower than $1.84 in the first quarter of fiscal 2019. However, analysts expected an adjusted EPS of $1.44.
Disney's Parks, Experiences & Products revenue increased by 8.4% YoY in the first quarter. Meanwhile, the revenue from the company's Media Networks component, which consists of ESPN, rose 24.3% YoY during the quarter. Disney's Studio Entertainment revenue rose 106.4% YoY in the first quarter. The revenue got a boost from blockbusters Frozen II and Star Wars: The Rise Of Skywalker. Direct-to-Consumer & International revenue, which includes Hulu, grew 334.3% YoY in the first quarter.
Analysts expect Disney's revenues to rise by 16.0% in fiscal 2020 to $80.7 billion. The sales will likely rise by 7.5% in fiscal 2021 to $86.8 billion. Meanwhile, the adjusted earnings will likely fall by about 9.7% in fiscal 2020 to $5.21 per share. However, the profits will likely rise by 16.5% YoY to $6.07 per share in fiscal 2021.
Stock returns
Disney stock closed at $91.81 on Thursday with a market value of around $165.8 billion. At the closing price, the stock was trading at about 40% lower than its new 52-week high of $153.41. Also, the stock is trading around 0.2% higher than its 52-week low of $91.64. On a YTD (year-to-date) basis, the stock has fallen by 36.5% as of Thursday.
Disney stock was trading 25.3% below its 20-day moving average of $122.92 on Thursday. Meanwhile, the stock is trading 31.9% below its 50-day moving average of $134.79 and 33.7% below its 100-day moving average of $138.40. The company's 14-day relative strength index score of 22 shows that the stock is oversold.
Disney's upper, middle, and lower Bollinger Bands are $150.83, $122.92, and $95.02, respectively. The stock closed near the lower Bollinger Band on Thursday, which also shows that it's oversold.
Read Why Disney Stock Fell after CEO Bob Iger Stepped Down and Disney Stock Suffers, Parks Close Due to Coronavirus to learn more.