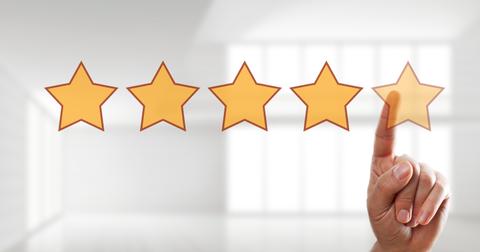 Broadcom Stock Looks Attractive to BMO Capital
By Sophia Nicholson

Mar. 17 2020, Published 11:13 a.m. ET
Broadcom (NASDAQ:AVGO) stock rose by over 2% in the pre-market trading session today after an analyst turned bullish on the stock. A BMO Capital analyst pointed out that Broadcom stock is trading at a discount. The analyst upgraded the ratings on the stock and believes in buying it on the dip. Notably, the analyst upgrade comes when the semiconductor giant, along with the broader economy, is battling the coronavirus pandemic.
Article continues below advertisement
BMO Capital likes Broadcom stock
On March 16, an analyst at BMO Capital upgraded Broadcom stock to "outperform" from "market perform." However, BMO Capital analyst Ambrish Srivastava reiterated its 12-month target price of $330.
Srivastava thinks that Broadcom stock is attractive at the current levels. Notably, the stock has declined significantly after the company's guidance cut along with the recent sell-off in the markets due to coronavirus. As a result, Srivastava sees a buying opportunity in Broadcom stock.
The BMO analyst is also optimistic about the company's supply deal with Apple (NASDAQ:AAPL) related to its radio-frequency chips. Srivastava is positive about the company's infrastructure software business, which is generating profits. Recently, the Fed cut the interest rate, which should boost Broadcom's earnings.
Article continues below advertisement
Substantial free cash flows
In a note to investors, mentioned in The Fly, the analyst stated that Broadcom's valuation is "particularly appealing" on a free-cash-flow basis.
According to Srivastava, the company is in an excellent position to solidify its balance sheet. According to a report from TheStreet, the company should generate superior free cash flows at the current levels. Broadcom can also use the opportunity to reduce its debt levels.
In Broadcom's results for the first quarter of fiscal 2020, its free cash flows increased around 9% YoY to $2.2 billion. However, the company's long-term debt ended at $42.4 billion as of February 2, 2020—up from $30 billion as of November 3, 2019. Back-to-back acquisitions have burdened the company with a heavy debt load. In 2019, Broadcom acquired Symantec's enterprise business for $10.7 billion, while it acquired CA Technologies in 2018.
Article continues below advertisement
Broadcom pays regular dividends
The company has been paying dividends regularly. In December 2019, Broadcom paid a quarterly cash dividend of $3.25 per share, which represents an annual dividend of $13.00 per share. Currently, the dividend payout ratio is 56.10%. Broadcom's dividend yield is 6.93% as of Monday. In comparison, Intel (NASDAQ:INTC) and Qualcomm's (NASDAQ:QCOM) yields are 2.96% and 3.70%, respectively. Recently, Qualcomm lifted its quarterly dividend by 5%.
2020 outlook
Amid the uncertainty due to coronavirus, Broadcom has withdrawn its fiscal 2020 guidance. For the second quarter, the company expects its revenues to be $5.550 billion–$5.850 billion.
Analysts expect Broadcom's sales to grow by 3.4% YoY in the second quarter to $5.7 billion. Wall Street analysts expect the sales in fiscal 2020 and fiscal 2021 to grow by about 5.2% YoY and 5.8% YoY, respectively. In comparison, Broadcom's sales grew around 8.3% in fiscal 2019.
For the second quarter, Wall Street analysts expect the company's adjusted earnings to decline by 1.4% YoY to $5.14 per share. Meanwhile, analysts expect the EPS to improve by 2.9% in fiscal 2020 and 10.5% YoY in fiscal 2021. Broadcom reported earnings growth of only 2.3% in fiscal 2019.
Article continues below advertisement
Analysts' recommendations on Broadcom stock
Like BMO Capital, many analysts are optimistic about Broadcom stock. Among the 33 analysts covering the stock, 24 recommend a "buy," while nine analysts recommend a "hold." None of the analysts recommend a "sell." As of Monday, analysts have given Broadcom stock a 12-month average target price of $299.3, which is at about a 60% premium to Monday's closing price.
Stock price movement
Broadcom stock fell around 19.9% on Monday and closed the day at $187.58 due to rising fear about coronavirus. On Monday, the company even touched its 52-week low of $180.23. Broadcom's market value has been erased by over 40% since the beginning of the year. Notably, the coronavirus has taken a toll on all of the stocks.
At Monday's closing price, Broadcom stock was trading around 43.4% lower than its new 52-week high of $331.58. Broadcom's market value was around $74.9 billion as of Monday.
Looking at analysts' projections and views, I think that Broadcom stock has strong growth prospects. Overall, the stock is attractive for long-term and dividend-seeking investors.