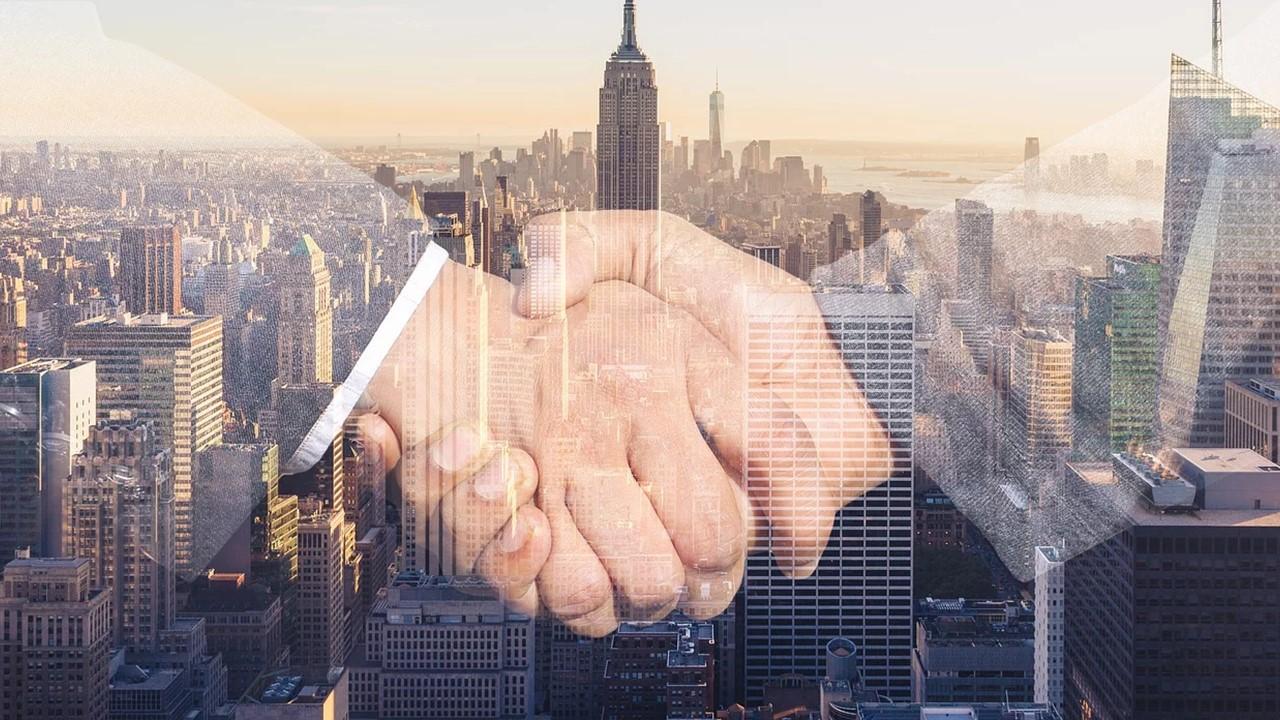 Another Setback for T-Mobile and Sprint Merger Deal
By Ambrish Shah

Mar. 12 2020, Published 9:51 a.m. ET
T-Mobile's (NYSE:TMUS) attempt to acquire Sprint (NYSE:S) and close the proposed $26.5 billion merger deal faces another setback. The merger deal between T-Mobile and Sprint has no fixed end date.
Article continues below advertisement
T-Mobile and Sprint merger deal closure in doubt
T-Mobile has publicly announced that it will close the merger deal by April 1. However, the CPUC (California Public Utilities Commission) plans to discuss the merger deal at its meeting on April 16, according to a Bloomberg report. On March 3, the two companies urged the CPUC to rule on the pending merger deal at its meeting on March 26.
The T-Mobile and Sprint merger deal needs approval from the CPUC. The California regulator has until July 12 to make a decision. According to a report from PCMag, "the New T-Mobile could launch in April 1 in 49 states, while maintaining separate Sprint and T-Mobile presences in California. But I haven't heard that the company is preparing the legal structures for what this very weird eventuality would look like."
The T-Mobile and Sprint merger agreement also needs to go through a Tunney Act review of the Department of Justice's settlement. The PCMag report said, "Kelly was appointed in 2017 by President Trump, which means he's unlikely to deny a merger that Trump's FCC and DOJ stand behind. But he's been radio silent for more than a month, giving no sign as to when his decision will come down, and he has no formal deadline to do so."
Article continues below advertisement
Regulators approved the merger deal
T-Mobile and Sprint announced their merger plans in April 2018. In July 2019, the Department of Justice supported the merger deal. Dish Network (NASDAQ:DISH) agreed to acquire the divested wireless assets from the merger deal. Dish will buy Sprint's prepaid business and part of the spectrum licenses for $5 billion. The pay-TV operator will likely deploy its own 5G wireless network after the merger deal closes. Last year, the FCC supported the merger of the third and fourth-largest wireless carriers in the US.
However, the merger deal faced a lawsuit filed by more than a dozen state attorneys general to block the combination on antitrust grounds. The multistate lawsuit was led by New York and California. The states argued that the merger of T-Mobile and Sprint would reduce competition in the wireless market and lead to higher prices. However, U.S. District Judge Victor Marrero dismissed the lawsuit filed by the states.
Article continues below advertisement
New York Attorney General Letitia James and California Attorney General Xavier Becerra dropped the states' fight against the merger deal. James and Becerra said that they won't appeal the district judge's merger approval after reaching some state-specific commitments. Connecticut Attorney General William Tong also decided to end its opposition to the T-Mobile and Sprint merger deal. Last year, as the antitrust court trial date approached, attorney general from Nevada, Texas, Colorado, and Mississippi also left the multistate lawsuit for state-specific perks.
Stock returns
On Wednesday, T-Mobile stock rose 1.73% and closed at $86.45. At the closing price, the company's market cap was $74.1 billion. The stock was trading 14.7% below its 52-week high of $101.35 and 26.8% above its 52-week low of $68.16. T-Mobile stock has risen 10.2% YTD (year-to-date) as of Wednesday. In comparison, AT&T (NYSE:T) and Sprint have returned -11.7% and 69.9% YTD, respectively.
According to the latest recommendations from 22 brokerage firms surveyed by Reuters, 18 of the analysts recommend a "buy," while four recommend a "hold." Analysts have a 12-month mean target price of $99.79 for T-Mobile stock, which is higher than the company's closing price of $86.45 on Wednesday.
On the same day, T-Mobile stock was trading 6.9% below its 20-day moving average of $92.86. Meanwhile, the stock is trading 0.7% above its 50-day moving average of $85.80 and 5.1% above its 100-day moving average of $82.29. T-Mobile's 14-day relative strength index score of 46.44 shows that the stock isn't oversold or overbought.
T-Mobile's upper, middle, and lower Bollinger Bands are $103.42, $92.86, and $82.29, respectively. The stock closed near the lower Bollinger Band on Wednesday, which shows that it's oversold.
On the same day, AT&T stock fell by 3.71% and closed at $34.52. Meanwhile, Sprint stock rose by 3.03% and closed at $8.85. The S&P 500 and the Dow Jones Industrial Average fell 4.86% and 5.86%, respectively.
Last month, T-Mobile and Sprint amended their merger terms. Read T-Mobile and Sprint Amend Merger Terms, Hurdles Remain and T-Mobile Hit by Layoffs amid Sprint Merger to learn more. You can also read Is T-Mobile the Best Telecom Stock to Buy Right Now? for more analysis.