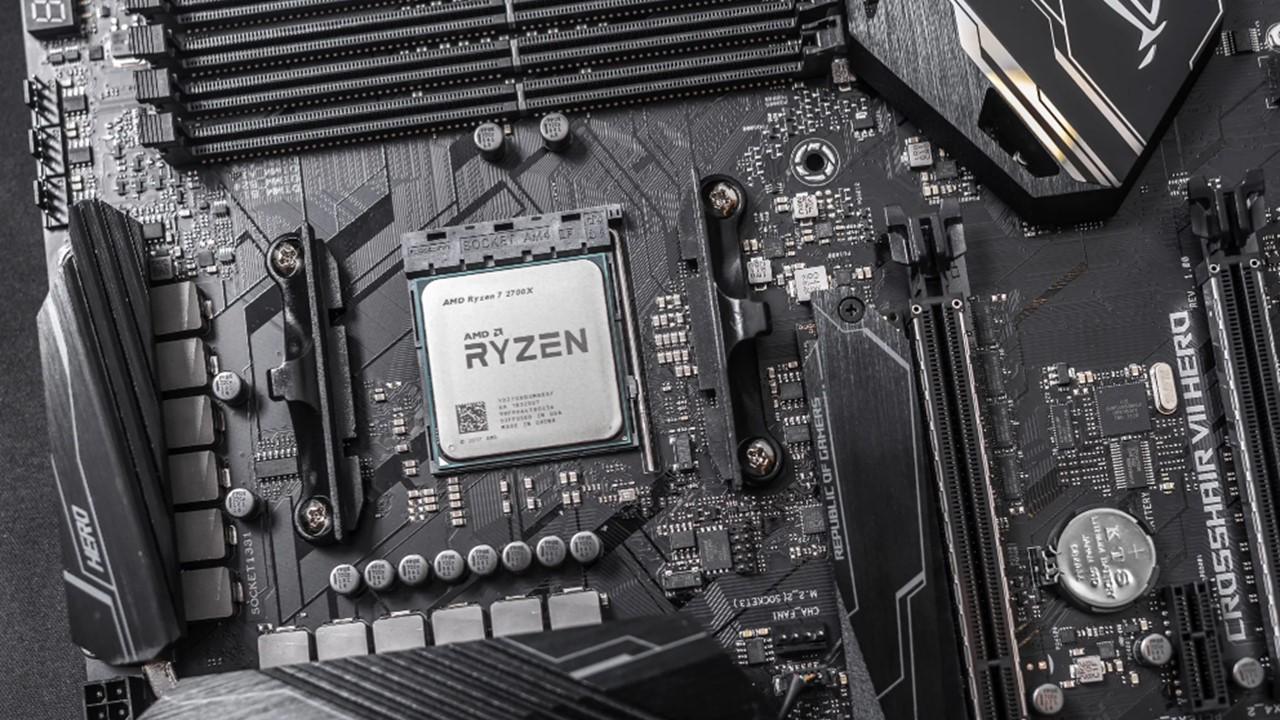 AMD Stock Rises Due to Analyst Upgrade: Will It Continue?
By Sophia Nicholson

Mar. 4 2020, Published 7:50 a.m. ET
Advanced Micro Devices (NYSE:AMD) shares rose during the trading session on Tuesday after an analyst turned bullish on the stock. The stock rose over 2.5% as of 9:41 AM EST on Tuesday. AMD stock was also up over 3% in the pre-market session. On Monday, AMD stock gained 4.35% and ended the day at $47.46. At Monday's closing price, the stock was trading around 19.9% lower than its new 52-week high of $59.27. Also, the stock is trading about 125.6% higher than the 52-week low of $21.04. AMD's market value was around $58.4 billion as of Monday.
Article continues below advertisement
I noted that AMD stock has recovered in the last two days after a major sell-off for six consecutive days due to the coronavirus outbreak. Last week, Microsoft (NASDAQ:MSFT) warned that the coronavirus outbreak would hurt its business. The company stated in a news release that it might miss its sales guidance for the current quarter in its Windows PC unit. The news pulled down personal computer companies' shares. Notably, the shares of PC chip companies like AMD, Intel (NASDAQ:INTC), and Micron Technology (NASDAQ:MU) were also hit amid coronavirus concerns.
Piper Sandler turned bullish on AMD stock
On Tuesday, a Piper Sandler analysts upgraded AMD stock to "overweight" from "neutral," according to CNBC. Piper Sandler analyst Harsh Kumar also raised its 12-month target price to $56 from $45. Kumar wrote to clients that "the recent pullback in price due to the coronavirus provides an attractive opportunity for long-term investors." However, according to a MarketWatch report, Kumar still expects risk from the coronavirus outbreak in the near term. Meanwhile, Kumar raised its estimates on AMD over the long term.
Article continues below advertisement
Kumar also thinks that AMD stock is on track to gain a higher market share over the long term due to its strong product portfolio. He's optimistic about the company's strong presence in the laptop/desktop and data center markets, according to a report from TheStreet. I think that AMD could benefit amid Intel's delays to launch 10-nanometer Ice Lake single-socket server products.
Notably, the analyst upgrade came just ahead of the Analyst Day on Thursday. Semiconductor companies will update analysts on how the coronavirus could impact demand and production. The chipmakers will likely provide updated earnings and sales numbers.
Analysts' optimism increased
Piper Sandler's upgrade followed Bank of America's revised target price on AMD. On Monday, Bank of America analyst Vivek Arya lifted its target price on AMD stock to $62. Earlier, the target price was $58. The Bank of America analyst retained its "buy" rating on AMD stock.
Like Bank of America, analysts from Mizuho, Nomura Instinet, Rosenblatt, RBC Capital, and many others upgraded AMD stock this year due to new product offerings. Meanwhile, I think that AMD stock should rally more in 2020 amid the favorable chip scenario.
Article continues below advertisement
AMD's financial performance
AMD reported upbeat earnings and revenues in the fourth quarter. The adjusted earnings also rose 300% YoY (year-over-year), while the sales grew 49.9% YoY in the fourth quarter. During the quarter, the company introduced new Ryzen PC chips, which featured 7-nanometer transistors and Radeon gaming graphics cards. In the fourth quarter, Microsoft also launched its 15-inch Surface Laptop 3, which had a custom AMD chip.
However, AMD still expected weak guidance for the upcoming quarter. The company expects first-quarter revenues of $1.8 billion (plus or minus $50 million)—down 15.4% sequentially and up 41.5% YoY. The weak revenue outlook was related to softness in gaming-console chip sales. Meanwhile, the sequential revenue decline expected in the first quarter was due to soft semi-custom revenue.
Article continues below advertisement
Analysts' growth projections
For the first quarter, analysts expect AMD's sales to grow by 41.1% YoY. Wall Street analysts also expect 2020 sales to grow by about 29.9% YoY—higher than sales growth of around 4% in 2019. Analysts expect the company's sales to grow by 19.5% YoY in 2021.
Wall Street analysts expect AMD's adjusted earnings to grow over 100% YoY for the first quarter. Analysts expect the 2020 EPS to spike by 79.2% YoY. They also expect earnings growth of 39.4% YoY in 2021.
Analysts' recommendations and target price
Among the 39 analysts covering AMD stock, 15 recommend a "buy," 23 recommend a "hold," and one recommends a "sell." As of Monday, analysts have given AMD stock a 12-month average target price of $49, which is at a 3.2% premium to Monday's closing price.
AMD stock's technical levels
AMD's 14-day RSI (relative strength index) score is 44.09, which indicates that investors are currently neutral on the stock. AMD stock closed near its Bollinger Band middle-range level of $51.18. The value indicates that the stock isn't in overbought or oversold territory.
Looking at analysts' views and technical indicators, I think that AMD stock could generate substantial returns over the long term.