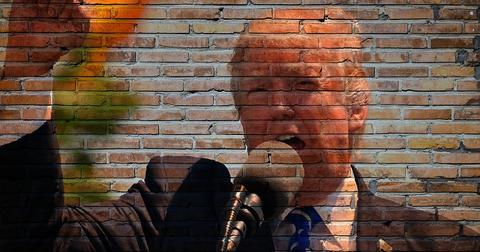 Will the US Buy Nokia and Ericsson to Counter Huawei?
By Ruchi Gupta

Updated
Last week, US Attorney General William Barr suggested that the Trump administration should acquire Nokia (NASDAQ:NOK) and Ericsson (NASDAQ:ERIC) or at least one of the companies. According to Barr, if the US throws its weight behind Nokia and Ericsson, it would bolster its competition with China in the 5G race.
Nokia and Ericsson stocks rose following Barr's investment suggestion.
While China has a homegrown 5G network in Huawei, the US doesn't have its own network. Nokia and Ericsson are Huawei's major competitors in the telecom kits market. Therefore, Barr thinks the Trump administration's best bet in the 5G competition with China is backing Huawei's rivals.
Article continues below advertisement
Will the US acquire Nokia and Ericsson?
However, not everyone in the Trump administration agrees with Barr's suggestion. Vice President Mike Pence thinks that there's a better way to counter China than the US purchasing Huawei's competitors. President Trump's economic advisor, Larry Kudlow, also thinks that the US taking control of Nokia and Ericsson isn't a very smart idea.
Nokia and Ericsson shares fell on Monday after Pence and Kudlow didn't agree with Barr's suggestion.
5G technology in the US
Overall, 5G technology holds a big promise for the world. For example, 5G technology could improve mobile phone services and open new business opportunities for mobile network operators. Also, 5G could supercharge autonomous driving and boost generally Internet connectivity like connecting factory machines to the Internet. Notably, 5G could supercharge tech innovation.
The US wants to stay ahead of China in 5G rollout and adoption to preserve its tech leadership. AT&T (NYSE:T), T-Mobile (NYSE:TMUS), and Sprint are already underway with 5G deployments. In fact, T-Mobile and Sprint want to merge their operations to help put the US in the lead in the 5G race.
US leads the campaign against Huawei
Beyond the 5G rollout race against China, the US has also been leading a global campaign against Huawei. Specifically, the Trump administration is urging US allies to lock Huawei out of their 5G markets. However, Britain and the European Union have allowed Huawei to participate in their 5G markets with restrictions.
The US investing in Huawei's rivals is just one way for it to try and stay ahead of China in the 5G race. The other option is encouraging Us companies to acquire or invest in Nokia and Ericsson. The two companies have a combined market capitalization of about $50 billion. Alphabet (NASDAQ:GOOGL), one US company that could to benefit from broad 5G adoption, has about $120 billion in cash reserve. Financially, Alphabet could afford to purchase Nokia and Ericsson.