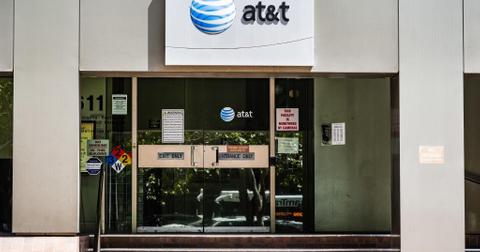 Will AT&T Spin Off Its Telecom and Media Business?
By Ambrish Shah

Updated
AT&T (NYSE:T), the second-largest wireless carrier in the US, provides wireless, pay-TV, entertainment, media, and advertising services. On January 30, MoffettNathanson analyst Craig Moffett said that the company will break up over time. He stated that the telecom company would eventually spin off its media and telecom business.
Article continues below advertisement
Heading for a breakup
According to a CNBC report, Moffett said, "I think if you take your crystal ball and look out a little bit, it's hard to see that portfolio staying together forever." He also said, "Somebody is going to come into AT&T eventually and — whether it's in three years, five years, whatever — they're going to have to break that company up."
In 2018, AT&T acquired Time Warner's media properties for $85.4 billion, which include Turner Broadcasting, HBO, Warner Bros. film studio, and cable networks TBS, TNT, and CNN. AT&T renamed the Time Warner unit "WarnerMedia" after the acquisition deal. The WarnerMedia segment plans to introduce a new online video streaming service, called "HBO Max," in May. Moffett said that WarnerMedia looks problematic for AT&T in certain areas.
In the fourth quarter, the WarnerMedia segment's revenue fell by 3.3% YoY (year-over-year) to $8.9 billion. The revenue fell due to foregone licensing revenue in preparation to launch HBO Max.
AT&T's pay-TV losses
Moffett also said that AT&T's acquisition of its pay-TV DIRECTV business was terrible. In the fourth quarter, AT&T reported net losses of 945,000 Premium TV customers compared to 391,000 net losses in the same quarter the previous year. Premium TV customers consist of DIRECTV and U-verse TV customers. In the fourth quarter, AT&T also lost 219,000 AT&T TV Now over-the-top customers. In 2019, the company reported net losses of 3.43 million pay-TV customers compared to net losses of 1.19 million in 2018.
Article continues below advertisement
According to a FierceVideo report, Moffett said, "if there comes a day when AT&T spins off its WarnerMedia business to refocus on its core telecom business that Comcast/NBCUniversal could also split, and NBCU could potentially combine with WarnerMedia. I think it's fair to say that the companies that have diversified are not doing as well." The report also said that "pointing toward both AT&T and Comcast as examples of where everything except the core businesses are struggling. He also said that Verizon, which is a primarily wireless company, posted god awful wireline results today. The diversification strategies are not working."
Analysts' recommendations
Among the 31 analysts tracking AT&T stock, 13 recommend a "buy"—unchanged from the last month. About 16 analysts recommend a "hold"—up from 15 in the last month. Meanwhile, two analysts recommend a "sell"—unchanged from the last month. According to analysts' consensus, the stock has a 12-month mean target price of $39.43. The average target price is at a 4.8% premium to the closing price of $37.62 on January 31. The median target was $41.00 on the same date.
Today, Deutsche Bank increased its target price on AT&T stock from $44 to $45.
Stock performance
AT&T stock rose 0.51% on January 31 and closed the trading session at $37.62. Notably, the stock was trading 5.2% below its 52-week high of $39.70 and 30.1% above its 52-week low of $28.92. At the closing price on January 31, AT&T had a market cap of $274.8 billion.
Based on the closing price of January 31, the stock was trading 1.9% below its 20-day moving average of $38.34. The stock is also trading 1.8% below its 50-day moving average of $38.31 and 1.5% below its 100-day moving average of $38.18.
AT&T's 14-day relative strength index score is 42, which suggests that the stock isn't overbought or oversold.
In the fourth quarter, AT&T posted an adjusted EPS of $0.89—higher than analysts' consensus estimate of $0.87. Notably, the company reported adjusted earnings growth of 3.5% YoY in the fourth quarter of 2019.
In the fourth quarter, AT&T's revenue fell 2.4% YoY to $46.8 billion—$134 million below the Thomson Reuters' average consensus revenue expectation.
Read Is AT&T Stock a 'Sell' after Its Q4 Earnings? and Will AT&T Boost Its Dividends in 2020? to learn more.